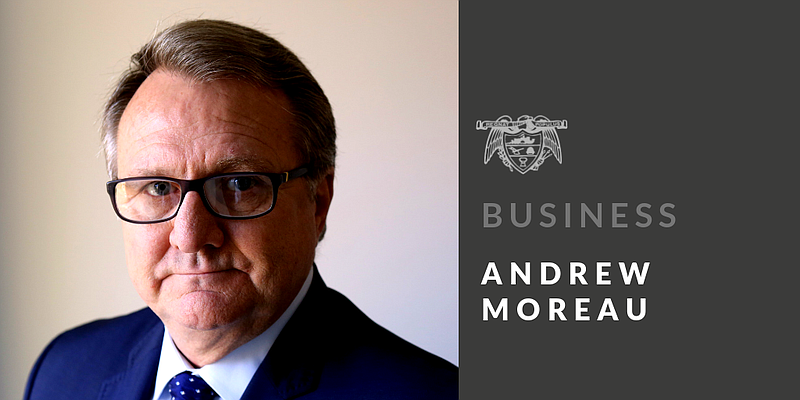 There is a significant sustainable coffee movement in Arkansas that doesn't get a lot of attention.
Walmart is a leader in the effort, establishing practices that ensure all of its private-label coffee meets internationally recognized sustainability standards.
Two years ago, the Bentonville-based retailer set a goal to sell only sustainably sourced private-brand coffee in stores by 2020. The company announced it has reached the goal ahead of schedule, noting that its private brand is certified sustainable through independent, third-party groups.
Sustainability is about using environmentally safe farming and production methods while also enhancing wages and working conditions for growers.
Traceability is important as well, creating transparency in the entire supply chain so coffee drinkers know specifically where their product is coming from and how it's being grown -- tracing the process all the way back to the farmer.
Walmart noted that its coffee is grown by farmers working to build sustainable livelihoods and thriving communities in 11 countries in Central and South America, Africa and Southeast Asia. The company's coffee is sourced from Brazil, Colombia, Ethiopia, Guatemala, Honduras, Kenya, Nicaragua, Peru, Sumatra, Uganda and Vietnam.
The company also announced it is going even further by working with suppliers to increase traceability within its private brands. That includes working with Little Rock-based Westrock Coffee to offer visibility into their supply chain, all the way back to the coffee farmers at origin. It's all part of a larger effort to create more transparency so customers can feel good about the coffee they purchase.
Westrock has created the first-ever digital tool that allows Walmart to trace its coffee supply back to the individual grower, and the tool details costs in every step of the supply chain: what was paid to the farmer, export and import costs, roasting and packaging charges, for example.
The digital trace allows Walmart to know exactly what its costs are, and the name of the farmer who started the process.
The innovative service can identify growers in Rwanda, Uganda, Colombia and Peru, and Westrock is planning to add more coffee-growing nations. Westrock has operations in 21 countries.
It's staggering when you consider Westrock has about 2,500 growers in Rwanda alone. The tool allows Walmart to know the name of the individual farmer who grew beans in Rwanda that are now in coffee packages on the shelf.
Looks like something good is brewing here.
NEXT GENERATION BANKING
Simmons Bank is offering a completely new mobile app as part of a $100 million investment the institution is planning to enhance its technology to help customers.
The updated app, introduced Wednesday, provides more speed, better security and enhanced customization features. Simmons also announced its investment would include a user-experience lab that will be built at the bank's River Market offices in Little Rock. The lab will allow Simmons to test new mobile and digital banking products while working with financial technology companies and customers to determine which services best meet future customer needs.
Alex Carriles, Simmons chief digital officer, said the app would be expanded to include personal finance management along with credit and debit card controls.
Simmons will release its third-quarter earnings on Tuesday.
TIGHT-FISTED
Arkansans are holding on to their money a little tighter than most folks around the country, it seems. The U.S. Bureau of Economic Analysis ranked Arkansas 44th in spending on consumer goods and services in 2018.
Spending increased 5.1% nationwide, compared with a 4% increase in Arkansas. In 2017, consumer spending in Arkansas rose 4.5%.
Utah recorded the highest spending increase for consumers at 7.3% while West Virginia was the lowest at 3.65%.
FITTING END
Let's allow Stephens Inc. Chief Executive Officer Warren Stephens to take us out this week. Here's how he ended an event at Startup Junkie in Fayetteville: "Don't be a hotshot. Don't let success go to your head. And be nice. There's no reason not to be nice."
Column ideas or recommendations? Thoughts or musings that need pursuing? Contact me at amoreau@arkansasonline.com or at 501-378-3567.
SundayMonday Business on 10/20/2019
Sponsor Content