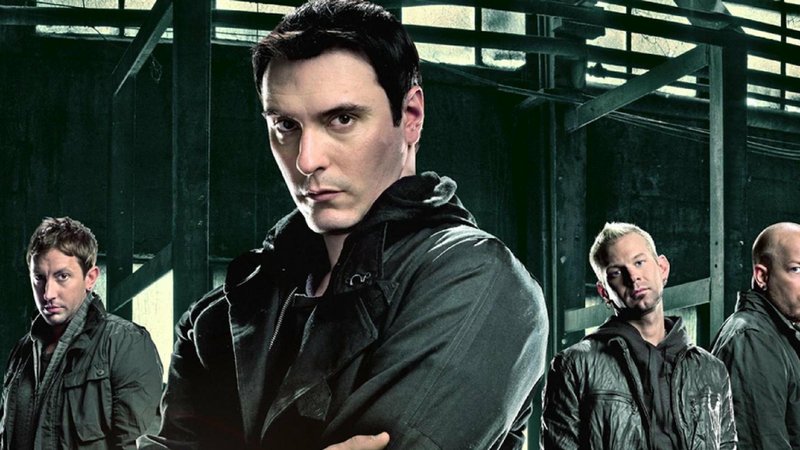 Breaking Benjamin performs Friday at the Walmart AMP in Rogers.
Rock band Breaking Benjamin, on tour with Chevelle, Three Days Grace, Dorothy and Diamante, performs at 5:30 p.m. Friday at the Walmart AMP, 5079 W. Northgate Road, Rogers. Gates open at 4. Tickets are $29.50-$140. Call (479) 443-5600 or visit amptickets.com.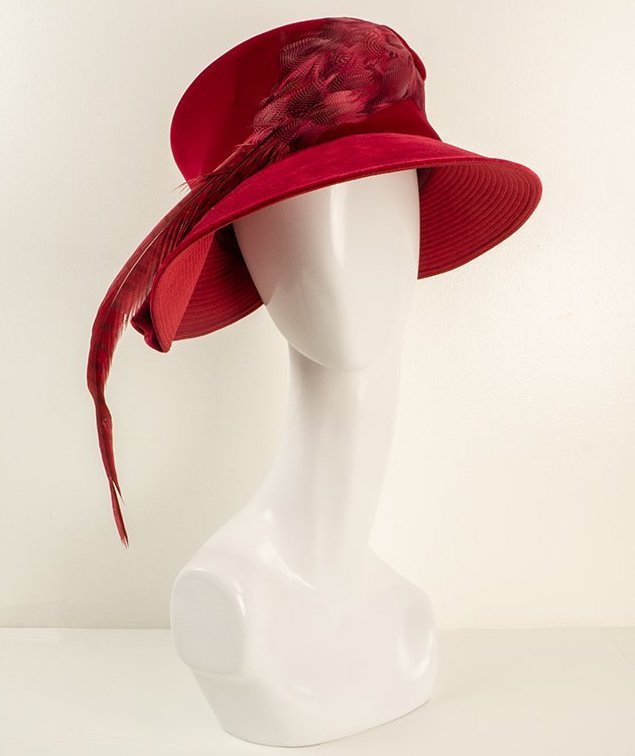 Woman's hat from the ESSE Purse Museum collection
'Hats & Pins'
"Hats & Pins," an exhibition of hats and hatpins from ESSE's permanent collection and other private collections, opens Tuesday and remains up through Dec. 30 at ESSE Purse Museum, 1510 Main St., Little Rock. Hours are 11 a.m.-4 p.m. Tuesday-Saturday, 11 a.m.-3 p.m. Sunday. Museum admission is $10, $8 for and students, senior citizens (60-plus) and military. Call (501) 916-9022 or visit essepursemuseum.com. Also, wear your most spectacular hat to a free "mad hatter" tea party reception, 4-7 p.m. Sept. 19.
Jazz 'movement'
ATM (Anything That Moves) kicks off Season 7 of Jazz in the Park, 6 p.m. Wednesday at the History Pavilion in Little Rock's Riverfront Park, just west of the First Security Amphitheater (closest entry point is Ottenheimer Drive off President Clinton Avenue). Lawn chairs and blankets are welcome, and there is some seating in the natural stone amphitheater at the History Pavilion. Beer, wine, soft drinks and water will be available for sale (no coolers are allowed). Sponsors are Little Rock Convention and Visitors Bureau and Art Porter Music Education Inc. Admission is free. In case of rain, the performance will move to the West Pavilion behind the Ottenheimer Market Hall. Call (501) 375-2552 or visit rivermarket.info.
Songwriters Showcase
Nine local songwriters performing original music for the Central Arkansas Songwriters Showcase, 7 p.m. Monday at the showcase's new home, the Joint Theater and Coffeehouse, 301 Main St., North Little Rock Cover charge is $5. Email dontkr7@yahoo.com or ccrow1962@att.net.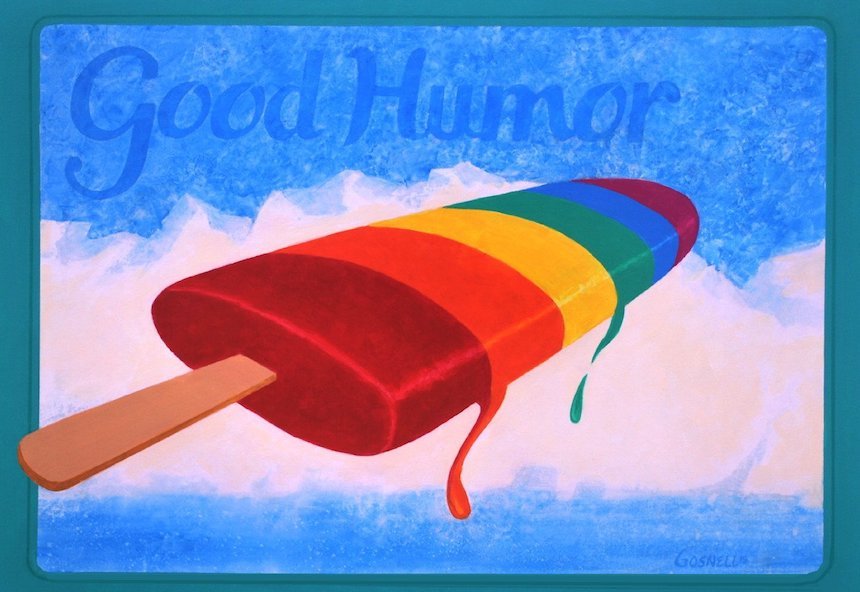 Good Humor by Fayetteville artist Jan Gosnell, on display Sept. 5-28 at Fenix Fayetteville.
'Good Humor'
"Good Humor," recent paintings and drawings by Fayetteville artist Jan Gosnell, go on display with a First Thursday reception, 5-8 p.m. Thursday at Fenix Fayetteville, 16 W. Center St., Fayetteville. The exhibit will remain on display through Sept. 28. Gallery hours are 10 a.m.-5 p.m. Wednesday-Friday, 9 a.m.-2 p.m. Saturday. Admission to the reception and the gallery are free. Email fenixfayettevilleart@gmail.com or visit fenixfayettevilleart.com.
'Territorial Arkansas'
"Territorial Arkansas: The Wild Western Frontier," a traveling exhibit of 15 panels from the collections of the Arkansas State Archives, the Northeast Arkansas Regional Archives in Powhatan and the Southwest Arkansas Regional Archives in Washington that explore the history of Arkansas Territory, will be on display Wednesday-Sept. 25 at the Boreham Library at the University of Arkansas at Fort Smith, 5210 Grand Ave., Fort Smith. Hours are 8 a.m.-5 p.m. Monday-Friday, 11 a.m.-5 p.m. Saturday.
A reception. 4-6 p.m. Thursday in the library's Room 122 will feature refreshments, discussions, a performance by the band Squirrel Brain Gravy and a talk titled "Indian Territory and the East-West Axis of Slave Escapes in Arkansas" by Charles Bolton, professor emeritus at the University of Arkansas at Little Rock. Admission to the reception and the exhibit are free. Call (479) 788-7200 or email library@uafs.edu.
Messiah rehearsals
The Arkansas Choral Society starts rehearsals for its 89th annual performance of portions of George Frideric Handel's Messiah, 7 p.m. Sept. 9 at Calvary Baptist Church, 5700 Cantrell Road, Little Rock. Singers of all ages and voice parts are welcome; there are no auditions. Rehearsals continue at 7 p.m. Monday toward a performance Dec. 5 at the church. Bring your own copy of the score (the Choral Society uses the Novello edition) or buy one ($15). Annual dues are $50, $25 for students. Register online at lovetosing.org.
For its spring concert, April 24, the Choral Society will perform the C major Mass by Ludwig van Beethoven and Five Mystical Songs and Serenade to Music by Ralph Vaughn Williams. Society singers perform songs from Broadway shows, etc., at March 13 "pops" fundraiser concert.
Fort Smith Nutcracker auditions
Western Arkansas Ballet will hold open auditions Sept. 14 for its 34th annual production of Peter Ilich Tchaikovsky's The Nutcracker at its studios, 4701 Grand Ave., Fort Smith. Auditioners should be at least 6 years old with at least two years' experience in dance and/or gymnastics, but parts are available for adults and boys with little or no dance experience.
Audition times:
• Girls — 6-8, register 10-10:30 a.m., audition 10:30 a.m.-noon; 9-10, register 12:15-12:45 p.m., audition 12:45-2:15 p.m.; 11 and up, register 2:30-3 p.m.; audition 3-4 p.m.
• Boys — 6-8, register 10-10:30 a.m., audition 10:30-11:30 a.m.; 9-10, register 12:15-12:45 p.m., audition 12:45-1:45 p.m.; 11 and up, register 2:30-3 p.m., audition 3-3:30 p.m.
There is a $40 audition fee, $25 of which is refundable to those who are not cast.
A pre-audition workshop, 4:30-6 p.m. Sept. 13 provides for youngsters age 6-12 the opportunity to learn Nutcracker choreography, how to dress for an audition, hair tips, audition hints and dance practice, plus a fun craft and a light snack. Tickets are $20.
Performances will be Nov. 30 at the University of the Ozarks in Clarksville and Dec. 14-15 at the ArcBest Corp. Performing Arts Center in Fort Smith.
Call (479) 785-0152 or visit waballet.org.
Architecture lectures
The Architecture & Design Network kicks off its 2019-20 June Freeman Lecture Series with a talk by Jennifer Bonner, founder of MALL in Boston, at 6 p.m. Sept. 17 in a new location: the Windgate Center of Art & Design at the University of Arkansas at Little Rock, 2801 S University Ave., Little Rock. A 5:30 reception at the bottom of the stair next to the lecture hall precedes the lecture. Admission and parking — available in the Windgate Center lot, No. 15 (adjacent to and east of the building) — are free.
The rest of the lineup (except as noted, all lectures, 6 p.m., with a 5:30 reception; free):
• Sept. 25: Artspace, a nonprofit arts organization specializing in creating, owning, and operating affordable spaces for artists and creative businesses
• Nov. 12: John Folan, head of the architecture department at the University of Arkansas at Fayetteville.
• Oct. 8 and Dec. 10: To be announced.
Tenors auditions
Arkansas Public Theatre will hold auditions for A Comedy of Tenors by Ken Ludwig, 7 p.m. Sept. 16 at the Victory Theater, 116 S. Second St., Rogers. Auditions consist of readings from the script and singing; an audition packet, including times, scenes, character descriptions and rehearsal schedule is available for download at arkansaspublictheatre.org. Doors open at 6:30 p.m.; callbacks, if necessary, will take place Sept. 17. Production dates are Nov. 1-3 and 7-10. For more information, call (479) 631-8988 or email manager@arkansaspublictheatre.org.
Style on 09/01/2019
Print Headline: ESSE hosts hat and pin exhibit for Fall Hat Month
Sponsor Content