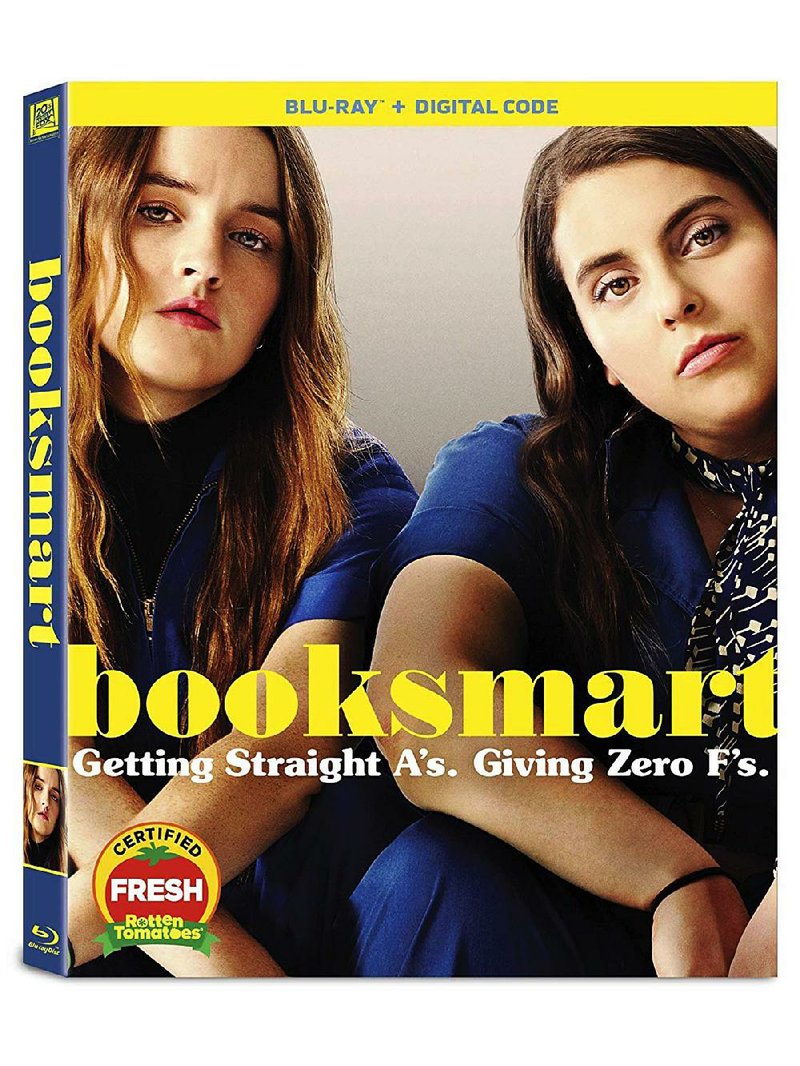 Booksmart
Booksmart,
directed by Olivia Wilde
(R, 1 hour, 42 minutes)
This widely admired teen girl-pal comedy concerns best friends Molly (Beanie Feldstein) and Amy (Kaitlyn Dever), two academic superstars who, on the eve of their high school graduation, finally figure out that many of their seemingly idiotic (and overly stereotyped) peers have achieved just as much as they have -- including getting into elite colleges -- while still managing to have a heckuva good time along the way.
So they decide to make up for all those late-night study sessions and library-bound weekends and have some fun. Not that they're quite sure what "fun" means.
The setup works nicely, but many of the situations the girls encounter (or set themselves up for) are outlandish enough to question the writing chops of those behind the script (four screenwriters are credited). There's plenty of fun along the way (the music and wardrobe are worth it, and the main characters have an easy-going chemistry that never falters), and some decent dialogue. But the inordinate praise heaped on Booksmart didn't seem warranted to this reviewer.
Still, there are worse choices for back-to-school viewing. With Billie Lourd, Skyler Gisondo, Diana Silvers, Jason Sudeikis, Will Forte, Lisa Kudrow.
Men in Black: International (PG-13, 1 hour, 54 minutes) This impressively cast but hopelessly lame attempt to extend the MIB franchise beyond its already too-lengthy lifespan revolves around a London-based team of secret agents who must figure out the identity of a mole in their midst. With Tessa Thompson, Christ Hemsworth, Liam Neeson, Emma Thompson, Rafe Spall; directed by F. Gary Gray.
Ma (R, 1 hour, 50 minutes) A serviceable if nonsensical psychopathic horror-thriller in which a small-town loner (Octavia Spencer, terrific as always) seizes the chance to make some friends when a teenager named Maggie (Diana Silver) asks her to buy booze for a party. What starts out as a mutually beneficial relationship turns obsessive, with unpleasant results. With Juliette Lewis, McKaley Miller, Luke Evans; directed by Tate Taylor.
Mary Magdalene (R, 2 hours) An unoriginal if earnest New Testament tale (with a worthwhile cast) about a woman who, seeking to join a new social movement, leaves her family in the Holy Land to follow a charismatic founder of a new way of living. Haven't we heard this story before? With Rooney Mara, Joaquin Phoenix, Chiwetel Ejiofor; directed by Garth Davis.
Cold Blood (not rated, 1 hour, 31 minutes) A dead-on-arrival mess of a movie, poorly written and constructed, about an infamous hitman (Jean Reno) who abandons his career path to live an isolated existence in the North American wilderness, where his rescue of a mysterious snowmobile accident victim may force him to return to his murderous ways. With Sarah Lind, Joe Anderson, David Gyasi; directed by Frederic Petitjean.
Darlin' (not rated, 1 hour, 40 minutes) Sporadically entertaining if clumsily plotted and often baffling, this feminist horror thriller is wrapped around a feral wild child, found at a Catholic hospital, who is transformed by a bishop and an orderly group of nuns into a good girl. But that doesn't affect the underlying cause of her violent and vicious nature. With Cooper Andrews, Bryan Batt, Sabrina Gennarino, Lauryn Canny; written and directed by Pollyanna McIntosh.
Into the Ashes (not rated, 1 hour, 38 minutes) Hardly unique as far as plot is concerned -- an ex-con struggles to adjust to life on the outside in rural Alabama as his former associates come after him seeking revenge -- the most impressive aspect of slow-paced Into the Ashes is its good looks and ominous atmosphere. With Luke Grimes, James Badge Dale, Marguerite Moreau; written and directed by Aaron Harvey.
MovieStyle on 09/06/2019
Print Headline: Home Movies
Sponsor Content