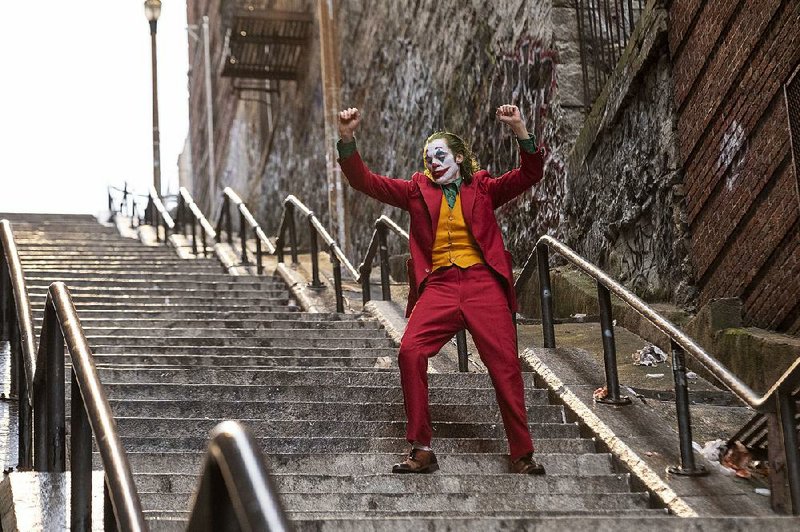 Hey, Jokerman! One of the most buzzed-about performances of the year is Joaquin Phoenix as a party clown-turned-failed-comedian-turned-super-villain in Todd Phillips' Joker — which doesn't look like a typical comic book movie.
I grew up in a small upstate New York town abutting the southwestern edge of Lake Ontario. There was a state park dedicated to the lakeshore that, at the time, was nearly always deserted. There were miles of paved walking trails through the woods, leading up to windy, forsaken pavilions, with pitched metal roofs and permanently installed grills, all of which lay mostly dormant.
In the cruel, seemingly endless winters up there, you could brave the elements, bundle up, and take your dogs for a blustery walk along the icy beaches, as my family sometimes did, the wind whipping small granules of sand at you like micro mortar fire, stinging any exposed part of your face. By then, the shoreline would be completely frozen over, the waves lunged in their usual way toward the beach many weeks before, now held motionless in icy mid-rush.
That lonely, abandoned park always depressed me -- it was like arriving at a party where the host had obviously gone to some trouble to make their place inviting, only to have virtually no one show up. But I did like to look across the water, frozen or otherwise and try to imagine the banks of the opposite shore. If one were to sail (or motorboat, to be less poetic) about 74 miles to the northwest, it turns out, you'd end up at the shore of the entertainment district of Toronto. From there, another mile or two over land, and you'd arrive at the hub of the Toronto International Film Festival, the TIFF Bell Lightbox. If you'd told me as a kid, I would end up heading across that vast lake each fall to embark on a fantastic week of pure cinema, I would likely have been dumbstruck. But here we are.
This year's festival allots the usual massive assortment of films, some 333 of them (nice synergy, TIFF), culled from previously viewed provocations from Cannes, and the Berlinale, along with world premieres, ranging from huge Hollywood productions to tiny international dramas and documentaries and many, many things in between. As always, it's sheer blooming misery to have to sort through everything and come up with a schedule that accommodates as many must-see films as possible, agonizing over those films I just can't fit in, but, as must be said, there are vastly worse problems to have.
Here, to offer you a bit more flavor to this year's festival, are ten films of particular note from TIFF 2019.
Joker: Every year, the festival offers a couple of huge forthcoming Hollywood flicks with big-name casts. Often enough, they are eminently forgettable (anyone remember Antoine Fuqua's remake of The Magnificent Seven?), but maybe not in this case. Having already premiered at Venice last week, the early buzz and critical reaction is strong (87% on Rotton Tomatoes), suggesting the very intentional Taxi Driver vibe of the trailer wasn't just for show. Still, Todd Phillips (The Hangover trilogy) has never shown a propensity for art house flavor before, so the jury remains out-but-intrigued. One thing I won't worry about is Joaquin Phoenix's performance, which I'm certain is tremendous. Dude never coasts. Even for the films of his that don't totally work, he's always worth seeing.
Just Mercy: Destin Daniel Cretton (just recently announced as the director of Marvel's Phase 4 Kung Fu action flick, Shang-Chi) is mostly known for 2013's Short Term 12, about a group home for at-risk kids, which, among other things, showcased the skills of its lead, eventual Oscar-winner Brie Larson. His new film also stars Larson, alongside Michael B. Jordan and Jamie Foxx, in a true-life dramatization of a difficult case for a Harvard-trained lawyer Bryan Stevenson (Jordan), who works tirelessly to free a convict on death row (Foxx) that he is convinced is innocent. Larson plays a local justice advocate whom Stevenson works with in an attempt to free his client. High stakes, huge cast, this should be a good training ground for Cretton's forthcoming summer blockbuster management. Perhaps Larson (Captain Marvel) can offer him some pointers.
Knives Out: Every year, the festival packs in the celebrity actors (and directors) who appear on the festival screens, but Rian Johnson's packed-to-the-gills homage to '70s-era murder mysteries promises the killer cast of the festival: Daniel Craig, Ana de Armas, Chris Evans, Jamie Lee Curtis, Michael Shannon, Toni Collette, LaKeith Stanfield, Don Johnson, and Christopher Plummer, among several dozen others. The story involves a murdered crime novelist (Plummer), and the wily detective hired to break open the case (Craig), by considering every suspect, from family members to his former staff. Johnson, who has a great aptitude toward tricky plotting (The Brothers Bloom, Brick), should be in his element here, a welcome respite from angry fanboys still brandishing pitchforks over The Last Jedi.
The Lighthouse: Easily my most anticipated film of the festival, one I have been anxiously awaiting to see since its premiere at Cannes, where it was greeted by fawning reviews, Robert Eggers' first film since The Witch (one of the best films of the decade), has me on high alert. It stars Willem Dafoe as an aging lighthouse keeper about to retire, and Robert Pattinson as his young replacement. In the course of the time, they spend together as Dafoe's character shows his apprentice the ropes, things get eerie and surreal. As far as I can tell, there's no demonic goat involved -- although there is something about a squid or octopus, apparently -- but I'm anticipating a high degree of psychological unease.
Marriage Story: Not that he was exactly holding back earlier in his career, but this will be Noah Baumbach's seventh film of the decade, an almost Woody Allen-type pace. This film, about a couple in the midst of divorcing, while trying to figure out the logistical difficulties of their dissolution, goes back and forth in time, examining different points in their relationship, and, possibly, those specific forces that eventually drove them apart, which sounds pretty hauntingly autobiographical. Scarlett Johansson and Baumbachian muse (the director should stand in line at this point) Adam Driver play the couple, with Laura Dern, Alan Alda and Ray Liotta rounding out the cast.
Parasite: South Korean director Bong Joon Ho's oeuvre is a fascinating mixture of styles and genres, often within a single one of his off-beat films (The Host, for one, plays like a combination monster flick and family dramedy). This film, which won the Palme d'Or at this year's Cannes, concerns the Parks, a wealthy family, who enlist the aid of a poor-but-conniving family, the Kims, for English lessons, only to slowly be sucked into a peculiar scheme that suggests nothing less than class warfare.
The Personal History of David Copperfield: Armando Iannucci has a rare (and oh, so necessary) gift for mercilessly satirizing the rich and powerful, turning them into hilarious fools (last year's The Death of Stalin managed to make even the Russian dictator's murderous purges comical). This film, which stars Dev Patel as the titular hero, adapts the Charles Dickens novel about the trials and tribulations of a young British man, as he grows from poverty to wealth, and back and forth again. In a festival full of tragedy, dirge and misery (however well-served), it's important to indulge a few moments of hilarity, and Iannucci's unwavering wit is admirably consistent.
Radioactive: Back in 2007, Marjane Satrapi released Persepolis, the animated film based on her own graphic novel, about growing up in Iran in the late '70s and early '80s, during the cultural revolution. Since then, she has made three more well-received features. Her latest work, an accounting of the myriad of scientific discoveries and frantic passions of the Curies, Marie and Pierre (played by Rosamund Pike and Sam Riley, respectively) as they devote their lives to each other, their children, and their shared mania for science. Satrapi, raised as a feminist in what was to become a deeply misogynist country, can only relate to the innate sexism subjecting Marie, even as she goes on to win two Nobel prizes, in two different scientific disciplines.
The Truth: On the heels of last year's brilliant Shoplifters, which won the Palme d'Or in 2018, the brilliant Hirokazu Koreeda returns to Toronto with his first non-Japanese production. It stars French icons Catherine Deneuve and Juliette Binoche, as a mother and daughter attempting to reconcile their prickly relationship as the former, a beloved French actress, has just published her memoirs. His last film ended with one of the most moving shots of the year, so my hopes are high.
Uncut Gems: Adam Sandler movies mostly come in two diametrically opposed forms: Execrably lazy comedies where he gets together with his buds for a couple of weeks on an exotic location to waste everyone's time or more serious and substantial films, where he works with talented directors who know how to wring stunning work out of him (see last year's The Meyerowitz Stories on Netflix for an example of the latter). Assuming the Safdie brothers, who worked wonders with Robert Pattinson on Good Time, know how to draw him out as well as Noah Baumbach, we could be in store for another good Sandler performance. He plays a New York jeweler who is tempted to cash in on what might be a very lucrative, if not entirely legal, enterprise. Count us intrigued.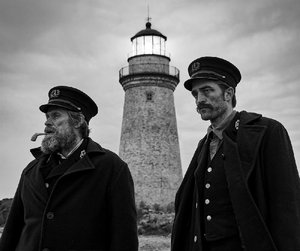 Willem Dafoe and Robert Pattinson play, respectively, an old lighthouse keeper and his would-be replacement in The Lighthouse, Robert Eggers' follow-up to The Witch.
MovieStyle on 09/06/2019
Print Headline: Ten films to watch at Toronto festival
Sponsor Content