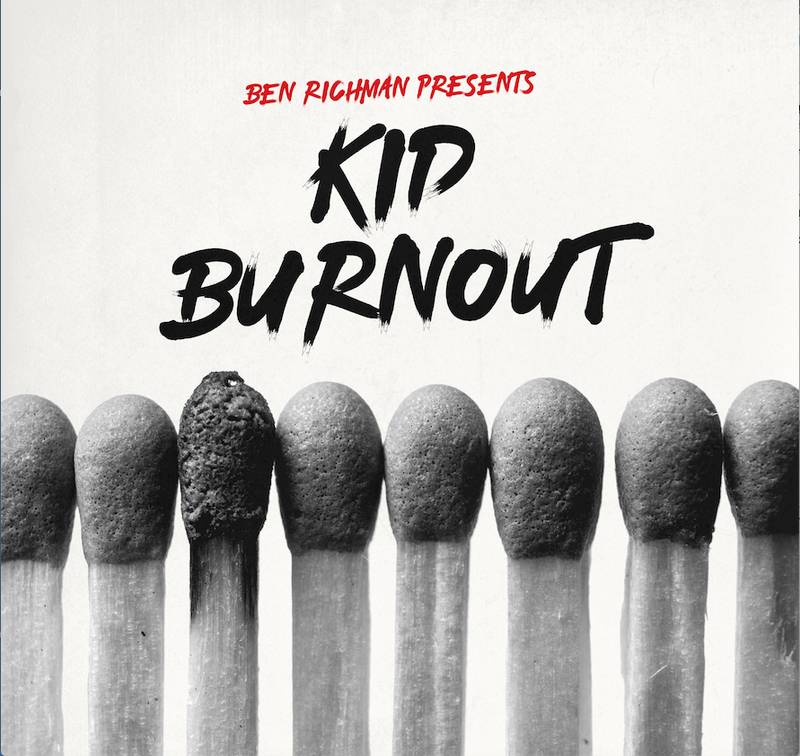 North Little Rock singer-songwriter Ben Richman is back with the wonderfully titled Kid Burnout, another album of wickedly catchy, DIY power pop.
As with his earlier efforts, like Slow Burn Panic Attack and 2017's American Deadbeat, Richman plays all the instruments on this self-released recording that came out in July. The former Revolutioners and Highway 5 guitarist explores relationships and issues like depression on the 11 tracks, which have a lo-fi, Matthew Sweet, The Lonely Ones vibe and can be found on most streaming services.
We talked to the 31-year-old Richman about the album, songwriting and creating music away from the hectic music industry.
This interview has been edited and condensed.
Q: If I remember correctly, you recorded American Deadbeat in a friend's apartment. Was this one done the same way?
A: It was actually a house, but yeah. Half of this one was recorded in his house, and the other half was done at my apartment when the neighbors weren't around and I wasn't bothering them.
Q: When did you start recording?
A: In December. Originally it was going to be a four-song EP, but I just kept writing more songs and it stretched out. I finished it around June.
Q: Playing all the instruments yourself probably cuts down on arguing with bandmates, right?
A: Right! It sometimes makes it easier, but sometimes makes it way harder. You don't get the feedback you would get if you had other people around.
Q: Are you a perfectionist? Do you tinker with songs until ...
A: Yeah. I tinker more than I'd like. I try not to, partly because a lot of my favorite music is not perfectly recorded. I love '60s music and there are a lot of flaws in that music, so I try not to be a perfectionist, but it's really easy to get into that cycle where you're doing a take over and over and over.
Q: So what are some of the bands you really dig?
A: I know it's a cliche, but I can't not say The Beatles. They are my favorite band. The Velvet Underground and anything [VU leader] Lou Reed has ever done. David Bowie. The Beach Boys. I love '60s garage rock like The Animals and The Kinks. I really love '60s music. It's what I grew up on, and it's really how I learned to play guitar.
Q: You can hear that lineage on this record. I'm thinking especially of the opener, "Straight Out of Town."
A: Yeah. Definitely.
Q: There's a great lyric on "Waiting Downtown" -- "I can't keep hating everything I do." Where did that come from?
A: It's a really personal line. I deal with depression sometimes and things like that and I can get in the mindset where I just roll my eyes at everything, where I feel like everything I'm doing is bad. I think a lot of people experience that. It's not a healthy thing, you can't keep doing that. And that song is about trying to overcome it.
Q: Is there a theme to the album?
A: Not specifically. The whole thing is about getting older and being a little bit exhausted. I think we're all living in times where everybody feels exhausted with everything going on. If there is a theme that's probably it, just being tired of different things.
Q: It seems like you deal directly with that on "Straight Out of Town."
A: Yeah. That's the one that is the most direct on this album.
Q: What about the title, Kid Burnout? Does it reflect your state of mind going into the album?
A: Not going into it as a project, but the content of it. That feeling of being exhausted and being burnt out on things.
Q: Any plans to put a band together and playing out?
A: It's something I think about, but I spent so much time in my 20s touring with the two bands I was with. It's exhausting. I love being onstage, but everything around it -- booking shows, loading in and loading out -- I got burned out on it, no pun intended.
Q: This is sort of a part-time thing?
A: Yeah. Part of the reason I left the last band I was in was because I was tired of the business side of music, of promoting music, booking shows, making fliers and all that stuff. I just wanted to focus on music. I don't promote it a lot. I don't think I have as many listeners as maybe when I was in the bands. But the response I get is more personal and that means more to me now than it used to.
Q: Does it make you appreciate being a songwriter? Are songwriting and creativity the main goals now instead of putting on a show?
A: That's exactly it. I didn't think of myself as a songwriter when I was in bands. I was a guitarist. Over the past couple of years I've begun to think of myself as a songwriter more than a guitarist ... the approach I take now is more about creativity and trying to say something.
Email:
sclancy@arkansasonline.com
Style on 09/08/2019
Print Headline: Kid Burnout blazes with DYI power pop
Sponsor Content