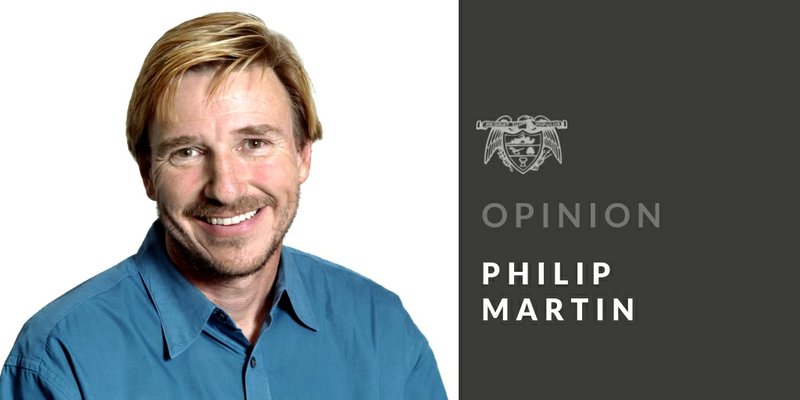 "Do not love the world or the things in the world."
-- 1 John 2:15
It might be a sin to love things.
This is a semantic debate. It all depends on what you mean by "love." Is it a scare commodity that ought to be reserved for only what we hold most precious? Or can one genuinely love a hot fudge sundae? I don't own a single thing from which I wouldn't, under some specific set of circumstances, walk away.
On the other hand, I delight in gear.
I don't know exactly where this comes from, but I have always been susceptible to plunging down into the details of things. I want to know technical specifications and tolerances, to have at least a superficial understanding of how things work. I can become deeply interested in the fine print.
So I can tell you the swingweight of my golf clubs and why the soles of my wedges are ground in one way and not another. I can tell you why I prefer to save digital music files in Apple Lossless Audio Codec (ALAC) as opposed to Free Audio Lossless Codec (FLAC). I can tell you why I prefer manual or automatic wristwatches to those with quartz movements; can even tell you a little bit about so-called "bumper" automatic movements. I have 1,000 ways to bore you to tears.
I know none of this matters much. My golf game would not suffer if I played off-the-rack clubs. MP3s are sufficient for the way I listen to music. Watches are anachronistic in an age when we carry computers in our pockets. Still, our hearts want what they want and our brains seek dopamine triggers.
And I like guitar stores.
I like them even though I am, at best, a C-minus guitarist.
As far as I can tell, there is no direct correlation between playing guitar well and being interested in various forms and expressions of the instrument. There may even be an inverse correlation--a lot of C-minus guitarists are like me in that we spend an inordinate amount of time watching YouTube videos like Premier Guitar magazine's "Rig Rundown" (where John Bohlinger interviews the guitar tech for some psychotronic shoegaze band and they spend 30 minutes discussing the band's guitars and effects chain) and wondering whether we should swap out the modern Fender Wide Range© humbuckers on the Tele Thinline for beefier aftermarket pups or send them off to be upgraded to true vintage specs.
Meanwhile, one of the finest guitarists I know seems to have minimal emotional investment in his tools: he doesn't care about the brand name on the headstock or who might have played a similar instrument in the past. For him, a guitar is just a way to get the music out of his head. Your hands are far more important to the sounds you make than what gauge of string you use.
Yet it makes me sad to know that Jacksonville Guitar is closing in a couple of months and that Steve Evans' famous museum-quality collection of cowboy guitars (Gene Autry, Roy Rogers, Buck Jones) has already been dispatched to a private collector in Tulsa. The good news is that Evans, who owned and operated the store for nearly 45 years, is retiring on his own terms. He's found a buyer for the store and its inventory and that it will continue under another name as a more generalized music store.
While it always had a few top-of-line models--Martin D-28s, U.S.-made Stratocasters-- Jacksonville Guitars always emphasized modestly priced models. The new owner will sell keyboards and some band instruments, but it's not for sure that he'll sell upscale Martin acoustics or continue the store's association with Fender.
Which makes sense, given it's probably a lot easier to sell $300 or $150 guitars than $1,500 or $3,000 guitars. Especially given that, in the right hands, those less expensive instruments work every bit as well as the more expensive ones.
And while a professional might be able to justify spending any sum for an instrument calibrated to a particular taste, most of these purchases are aspirational. We buy them for reasons that have far more to do with romance and nostalgia than any performance advantage they offer. I have at least two friends who, while they don't play guitar at all, own expensive electric instruments.
They don't need to justify their ownership of these guitars to anyone but themselves. They might see them as works of art or as investments, but all that really matters is that they want them.
People can spend their money on whatever they want, for whatever reason, and it's easy to appreciate a well-made thing even if you never intend to use it. At least part of the allure of guns has to do with their physical properties: their fit, their build, the surprising heft of a compact puzzle of quality metal.
The lethal potential of the object haunts us, just like the musical potential of a guitar might haunt us, but it's not that difficult to imagine how someone with no interest in shooting a gun might admire one.
Anyway, I love to browse guitar stores, to look at and talk about the instruments. And I'm selfishly sorry to say goodbye to Jacksonville Guitars, even though I do the bulk of my window shopping online now, looking at instruments I'd never buy even if I could afford to buy them.
It's not the same, but nothing ever is; we used to visit record stores whenever we traveled out of town. I still make a point of popping into independently owned guitar shops, but most of them now sell most of their products via the Internet through their websites or reverb.com. Which means I can browse the inventory of Nashville's Gruhn Guitars, Dan's Chelsea Guitars in New York or Norman's Rare Guitars in Tarzana, Calif,, online.
Which is cool, though it's not the same as being able to hold and strum an instrument. (Though I wouldn't ask them to take any of those high-dollar boxes off the wall anyway.) And typing a model name into a search engine isn't the same as serendipitously running across something you didn't know was in existence, like a sunburst Mustang with Fender's version of P90 pickups instead of the usual single coils.
Anyway, I wish Steve the best, though I'm not sure he knows what he's going to do.
"If I was retiring from a regular job, I'd probably be thinking about opening a guitar store," he says.
------------v------------
Philip Martin is a columnist and critic for the Arkansas Democrat-Gazette. Email him at pmartin@arkansasonline.com and read his blog at blooddirtandangels.com.
Editorial on 09/10/2019
Print Headline: PHILIP MARTIN: Happy trails to J'Ville Guitars
Sponsor Content