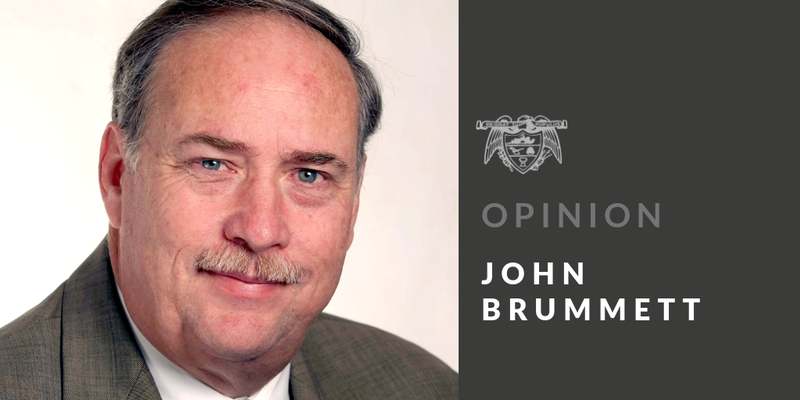 Collaboration is infinitely more effective than disruption, and good hires ought to be trusted.
Those 14 words provide the better way forward for state government in the seeming reprise of racially divisive treatment of the historic Little Rock public schools.
Last week, an Associated Press article from Little Rock got picked up by The New York Times and The Washington Post. It happened one day after Mayor Frank Scott--of the unity theme--told me that Little Rock did not need for the newly stoked racial controversy about its public schools to become a national story.
But news people know an angle when they see one.
When, 62 years after the internationally seismic school integration crisis in Little Rock, a conservative state government proposes to separate governance of schools in the city's poorest black neighborhoods from the rest of the district--even for reasons that the state can contend represent a fair-minded special emphasis on those schools--good press people will see an angle.
A state government once headed by Orval Faubus and that dispatched the National Guard to block the entry of nine brave black students to Central High needs to tread carefully and smartly when taking over Little Rock schools decades later on account of a few of them meeting the definition of academically failing.
It needs to keep treading carefully and smartly when, after five years of not accomplishing much itself in running those schools, it proceeds to restore local control, sort of.
Passing a motion to return local control except for the F-graded schools, which are in minority neighborhoods and are less the problem than a perpetuating cycle of economic disadvantage and cultural deprivation in those neighborhoods ... and then proposing to de-certify the teachers' union on this pivotal occasion and foment anger and resentment--it's all an open invitation for national news outlets to pay attention.
It will put you in the position of saying you're trying to fix things when all you're really doing is making things more hostile, and thus worse.
So, about that 14-word solution:
Collaboration being better than disruption ought to be overpoweringly obvious. It means that the laudable stated intention of Gov. Asa Hutchinson and his education agency to give special help to those failing schools could best be executed as a partner.
It means that the state, after five years of festering resentment, ought to work beside local officials, not in detached condescension toward them.
The governor is right when he says the state has a moral and constitutional obligation to those failing schools--and to treat them specially. But he is wrong when he says or implies that local people can't be trusted to participate in meeting that imperative.
The state could include those minority neighborhoods in the return of local control and stipulate that it would be an active ongoing partner with the new local governance to give those schools conspicuous help instead of conspicuous ignominy.
State Sen. Joyce Elliott and others have the right idea, which is that the hard solution is beyond simple classroom instruction. It's that the need is holistic. It's that those schools could be made special as "community schools" that serve needs broader than direct academics.
It's that the schools would rise not by separation, but by joining--of state and local governments and myriad service organizations.
It's that the "community schools" could become vibrant centers of after-school and weekend programs for meals and health care and transportation and child care and whatever else is needed to give those children a better and more equal opportunity, and their parents or guardians a helping hand.
As for trusting good hires: The best thing the state did in its five years of controlling the Little Rock schools was choose two competent and heroic superintendents.
But then it didn't trust them. It put good people on the ground and then didn't like or accept what those good people reported from the front line.
From its distant tower, the state dumped Baker Kurrus for resisting charter-school dissipation of resources. Now it ignores Michael Poore, who has openly pleaded for the state not to blow things up just as baby steps of improvement are beginning to become evident.
The only way back in Little Rock remains as simple as that opening paragraph. Work together, not against. And when you've shown the good sense to put a good man on the job, trust yourself and him.
I can envision a different national news article--more a feature article than straight news--saying the state that once called out the National Guard to keep people out of Little Rock schools has now invited all hands on deck into them.
The key to better news coverage and a better image is to do better and be better.
------------v------------
John Brummett, whose column appears regularly in the Arkansas Democrat-Gazette, is a member of the Arkansas Writers' Hall of Fame. Email him at jbrummett@arkansasonline.com. Read his @johnbrummett Twitter feed.
Editorial on 09/29/2019
Sponsor Content