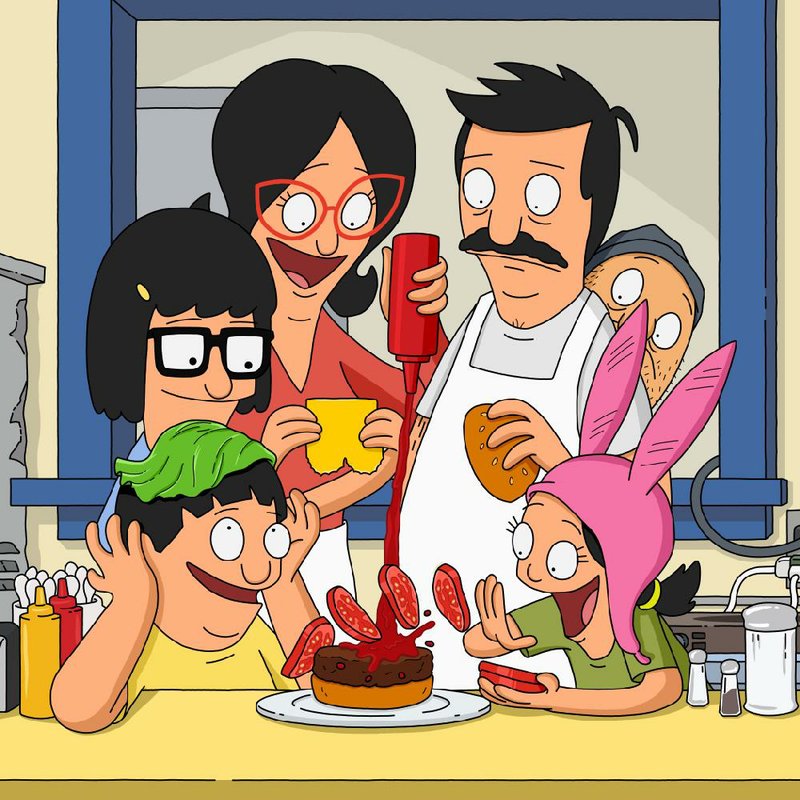 Bob's Burgers returns this week on Fox
Sunday nights on Fox are what the network calls "Animation domination." From 7 to 9 p.m. Sunday, three old favorites and a new series will air, featuring a roster of famous voices.
At 7 is The Simpsons. Returning for the 31st season, the series is the longest-running prime-time scripted show in TV history. Guest voices will include Scott Bakula (NCIS: New Orleans), Jim Parsons (The Big Bang Theory), Anthony Russo (Avengers: Endgame), Bob Odenkirk (Better Call Saul), Jason Mamoa (Aquaman), John Mulaney (Saturday Night Live) and anthropologist Jane Goodall.
At 7:30 is Bless the Hearts, which is created by Emily Spivey (Last Man on Earth and Parks and Recreation). The new series follows the Harts, a Southern family that is always broke and struggling to make ends meet, but they're rich in friends, family and laughter. The voice cast includes Kristen Wiig (SNL), Maya Rudolph (SNL), Jillian Bell and Ike Barinholtz (The Mindy Project).
Bob's Burgers airs at 8. It returns for its 10th season and was recently nominated for its eighth Emmy for Outstanding Animated Program. The voice cast includes H. Jon Benjamin as Bob Belcher, John Roberts as Linda, Dan Mintz as Tina, Eugene Mirman as Gene and Kristen Schaal as Louise, as well as Megan Mullally as Linda's sister, Gayle; Jenny Slate as Tammy Larsen; and Sarah and Laura Silverman as the Pesto Twins.
And last but not least, the cult favorite Family Guy returns for a 17th season at 8:30. The show, which is set in Quahog, R.I., chronicles the adventures of the Griffin family. The series is created by David Zuckerman and Seth MacFarlane, who voices the characters of Peter and Brian Griffin, the family dog. The series' voice cast also includes Alex Borstein, Seth Green, Mila Kunis, Mike Henry and Patrick Warburton.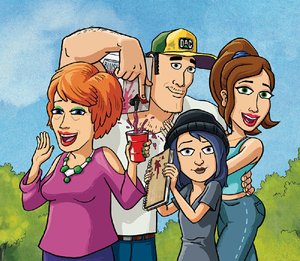 Bless the Harts, the new animated Fox comedy, features the voice talents of Maya Rudolph (Betty, left), Ike Barinholtz (Wayne), Jillian Bell (Violet) and Kristen Wiig (Jenny).
Style on 09/29/2019
Print Headline: On the cover
Sponsor Content