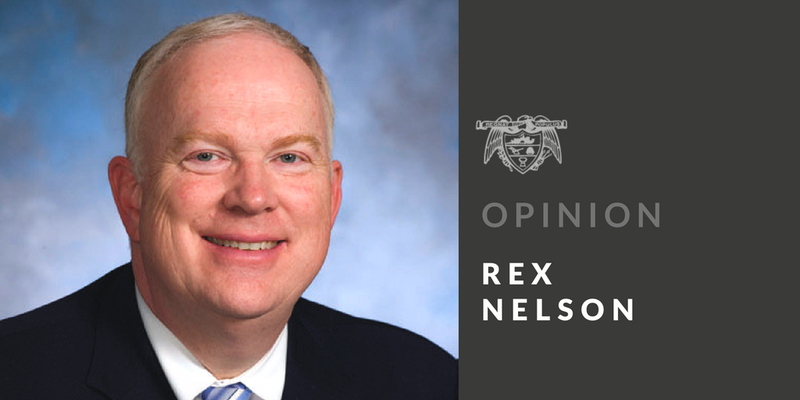 With the Mississippi River serving as a transportation corridor, the Arkansas Delta became a magnet for immigrants during the late 1800s and early 1900s. Among those immigrants were natives of Syria and Lebanon who came to the Delta as peddlers. Thousands of sharecroppers and tenant farmers lived in the region in those days. The peddlers would travel from home to home selling goods.
Some of those peddlers later opened stores and restaurants in Delta communities. One such establishment was Habib's Cafe, which operated for more than 85 years in downtown Helena. The restaurant, pronounced Habby's by the locals, was founded in 1888 by brothers Habib and Antoine Etoch. They had come to the United States from Syria a few years earlier. The Arkansas Food Hall of Fame has a category called Gone But Not Forgotten, and Habib's was one of three finalists this year.
The brothers first opened Habib's as a delicatessen and soda fountain, but a steady stream of business convinced them to expand into a full restaurant. A 1910 newspaper ad noted that Habib's had "oysters, candies, fruits, bread and fancy cakes to order."
The restaurant moved from its first Helena location to the 500 block of Cherry Street, where it remained for more than 50 years. Helena was hopping in those days, and Cherry Street was considered the Main Street of the Arkansas Delta. A ballroom was added to the restaurant in 1911. Habib's began hosting concerts on a regular basis with orchestras brought in from cities such as St. Louis and Memphis.
Famed musician W.C. Handy recalled "making merry" in Habib's pool room at one point. Habib's even offered special menus for those planning to attend shows at the nearby opera house.
Habib Etoch sold the restaurant and ballroom in 1929 to his grandsons, Najeeb and Michael Namour. The brothers began producing fruitcakes, and the sale of those fruitcakes took Habib's to a new level. The fruitcakes soon were being sold in department stores across the country, including Marshall Field's in Chicago. Habib's red tins were easily identifiable.
Parents sent fruitcakes to their sons who were fighting in World War II, even to several of those held in German prisoner of war camps. There's a story that has gone around Helena for years about German guards who tried the fruitcakes and began ordering them after the war.
By the late 1950s, the U.S. Postal Service was operating a branch office at Habib's each Christmas season in order to process the thousands of fruitcakes that were being shipped. By the 1960s, as the mechanization of agriculture cost those thousands of sharecroppers and tenant farmers their jobs, Helena was starting to decline. Soon, there were more empty buildings than occupied structures along once bustling Cherry Street. Habib's closed in the late 1970s. Local businessmen tried to resurrect the business, but it closed for good in the 1980s.
According to the Arkansas Food Hall of Fame: "Though the cafe is no more, the legacy of Habib and Antoine Etoch remains in Helena. Every adult has a memory of either attending one of the parties at Habib's ballroom or having Sunday lunch in the cafe. Many more remember buying fresh bread or meat from the delicatessen or getting a soda from the soda fountain. But the most treasured memory is of the fruitcakes. Almost every other house in the county had an empty red fruitcake tin in the back of a closet, and many more are still floating around all over the world as a testament to the business acumen of the Etoch and Namour families."
A Delta restaurant with a Lebanese and Syrian heritage that's still in business is the Kream Kastle at Blytheville. The restaurant was founded in July 1952 by Steven Johns, the son of first-generation Lebanese and Syrian immigrants.
"In its early days, the Kream Kastle was a high-volume, low-overhead hot dog stand," writes Arkansas historian Revis Edmonds. "As the menu expanded, so did its transition to a full-fledged drive-in. Before outdoor speakers, Johns employed car hops who wore white uniforms in all weather. Later, covered parking and an intercom system were added. The Kream Kastle promoted its hot dog, the staple that began and sustained the business, as 'deliciously seasoned with our chili and chopped onions. Take home a sack of six for $1.'
"In the 1960s, Johns' health began to fail, and family members operated the business until his death in 1979. After a series of outside operators, the business was taken over in 1986 by Steven Johns' daughter, Suzanne Johns Wallace, and her husband, Jeff Wallace. Wallace became known for loading the back seat and trunk of his Cadillac DeVille with firewood for use in the barbecue pit."
Johns had added the barbecue pit in 1955, serving a chopped pork sandwich with a vinegar-based slaw. In northeast Arkansas, it's known as a pig sandwich.
"In reaction to the opening of the Sonic Drive-In, Johns ran a special," Edmonds writes. "He advertised 'pig sandwiches for 69 cents and six for $1 on Sunday nights.' He had such a volume that he couldn't keep up with the demand. To help him on the special's final day, the Dixie Pig's Buddy Halsell brought him two fully smoked pork shoulders. In communities dealing with the first incursions of national chains into what had been exclusively local markets, it wasn't unusual for local business operators to join in an arrangement of mutual support."
Jeff Wallace later added a room for those wishing to sit down while eating their pig sandwiches. One notable visitor to the restaurant was NBC's Al Roker in November 2015.
------------v------------
Senior Editor Rex Nelson's column appears regularly in the Arkansas Democrat-Gazette. He's also the author of the Southern Fried blog at rexnelsonsouthernfried.com.
Editorial on 04/01/2020
Print Headline: The Syrian connection
Sponsor Content