Iranian leader rejects talks with U.S.
TEHRAN, Iran -- Iran's Supreme Leader Ayatollah Ali Khamenei said Friday his country will not negotiate with the United States because America would only use talks for propaganda purposes.
The Trump administration has said it is willing to talk with Iran "with no preconditions," but that the U.S. will continue its campaign of pressure against the Islamic Republic.
In a televised speech marking the Eid al-Adha holiday, Khamenei said President Donald Trump would benefit from talks, saying Trump wants to "use negotiations with us for propaganda like negotiations with North Korea." Khamenei was referring to talks between Trump and North Korean leader Kim Jong un.
Trump unilaterally withdrew America from the nuclear accord between Iran and Western powers in May 2018. Iran later responded by slowly abandoning nearly every aspect of the agreement, though it still allows U.N. inspectors access to its nuclear sites.
Trump has maintained that the deal needs to be renegotiated because it didn't address Iran's ballistic missile program or its involvement in regional conflicts.
Khamenei said the U.S. wants Iran to give up its nuclear program, defense facilities and regional authority at the negotiating table.
British House of Lords adding 36 peers
LONDON -- British Prime Minister Boris Johnson named 36 new members to Parliament's unelected House of Lords on Friday, including his brother, several prominent Brexit supporters and a Russian-born newspaper owner whose father was a KGB agent.
The list of new peers also includes Brexit-backing former lawmakers and ex-cricket star Ian Botham, a vocal proponent of leaving the European Union.
Former Treasury chiefs Ken Clarke and Philip Hammond, who both opposed Brexit, were also appointed to the Lords. So was Evgeny Lebedev, owner of the Independent and Evening Standard newspapers. His father, Russian oligarch Alexander Lebedev, once worked for the KGB.
Former Scottish Conservative leader Ruth Davidson is on the list, along with Johnson chief of staff Eddie Lister and the prime minister's anti-Brexit brother, Jo Johnson, who quit the government last year in opposition to its policies.
A notable omission is former House of Commons Speaker John Bercow. It's customary for ex-speakers to be appointed to the Lords, but Bercow infuriated the Conservative government by aiding lawmakers' efforts to change the course of Brexit.
Moscow presses Belarus on detainees
MOSCOW -- The Kremlin demanded Friday that Belarus quickly release 33 Russian private security contractors it detained on terrorism charges, dismissing accusations of plots during the Belarus presidential campaign as bogus.
Belarusian officials said the employees of private Russian military contractor Wagner, who were detained Wednesday, are facing a criminal probe on charges of plotting terror attacks in Belarus amid the country's presidential election campaign.
The Ukrainian authorities, meanwhile, said Friday they will ask Belarus to hand over 28 of the detainees on charges of fighting alongside Russia-backed separatists in eastern Ukraine.
The Kremlin, which first reacted cautiously to Belarus' move, toughened its stance Friday. Kremlin spokesman Dmitry Peskov said Russia expects Belarus to quickly free the detainees.
"The unwarranted detention of the 33 Russian citizens doesn't fit into the framework of the allied relations," Peskov said during a conference call with reporters. "We expect our Belarusian allies to clear up this incident immediately and release our citizens."
Peskov said members of a Russian security firm were en route to an unspecified country and were detained after missing a connecting flight to Istanbul in the Belarusian capital of Minsk.
Iraqi official announces early elections
BAGHDAD -- Iraq will hold early general elections in June, the country's prime minister announced Friday, fulfilling a promise made when he took office to meet a key demand of anti-government protesters.
Prime Minister Mustafa al-Kadhimi said the June 6 vote will come a year earlier than scheduled. The protesters had demanded early elections and a reformed electoral law when they took to the streets in anti-government demonstrations that began last October. The rallies, led by Iraqi youths, swept over Baghdad and the Iraqi south, decrying rampant corruption in the country.
More than 500 protesters were killed as Iraqi security forces used live ammunition and tear gas to disperse crowds. Pressure from the protests led to the resignation of Prime Minister Adel Abdul-Mahdi. Al-Kadhimi came to power following a political consensus in May and promised to deliver on key demands by the protesters.
It is unclear under what electoral law the elections will be held. The premier's announcement has effectively thrown the ball to parliament, which must vote on the new date.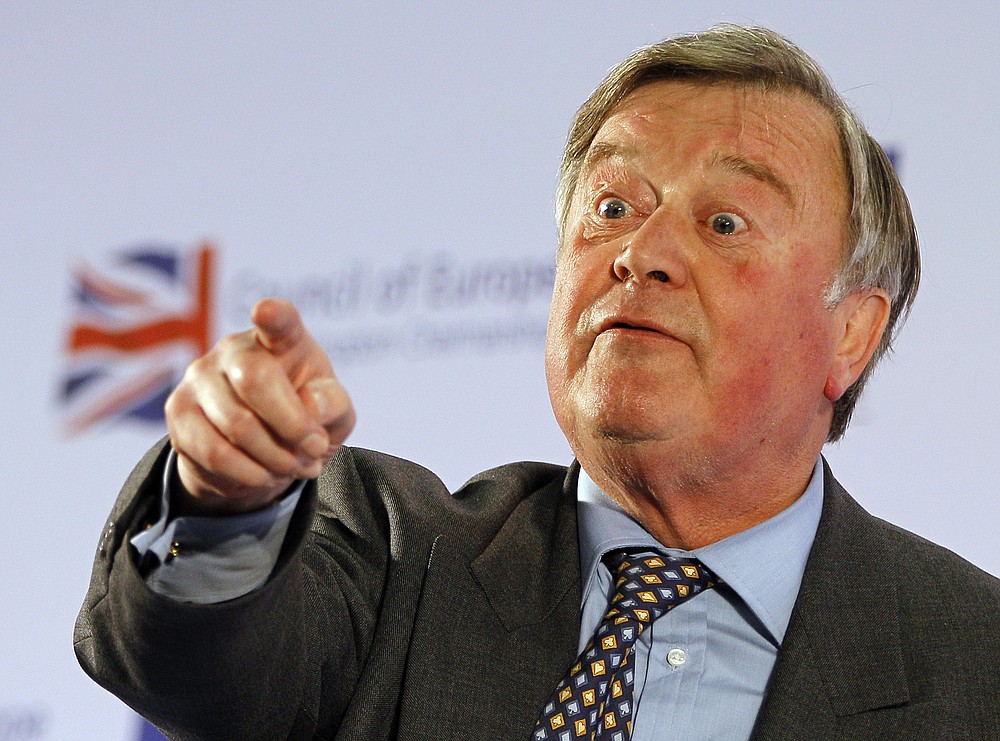 FILE - In this Thursday, April 19, 2012 file photo, Britain's Minister of State for Justice Ken Clarke speaks to the media during a news conference at the Council of Europe Conference in Brighton, England. British Prime Minister Boris Johnson named 36 new members of to Parliament's unelected House of Lords on Friday July 31, 2020, former Chancellor Ken Clarke was on the list. (AP Photo/Alastair Grant, Pool, File)
FILE - In this Wednesday, Sept. 4, 2019 file photo, Britain's Conservative Party lawmaker Jo Johnson arrives at Downing Street in London. British Prime Minister Boris Johnson named 36 new members of to Parliament's unelected House of Lords on Friday July 31, 2020, lawmaker Jo Johnson was on the list. (AP Photo/Alberto Pezzali, File)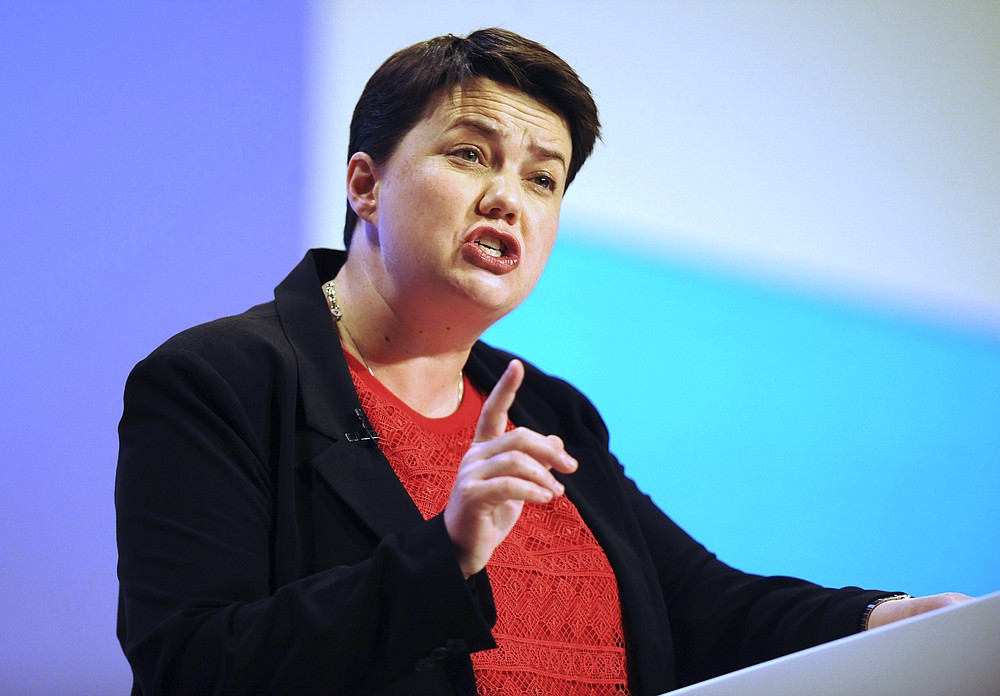 FILE - In this Monday, Oct. 1, 2018 file photo, Leader of the Scottish Conservatives and Unionists Ruth Davidson addresses delegates during a speech at the Conservative Party Conference at the ICC, in Birmingham, England. British Prime Minister Boris Johnson named 36 new members of to Parliament's unelected House of Lords on Friday July 31, 2020, former Scottish Conservative leader Ruth Davidson is on the list. (AP Photo/Rui Vieira, File)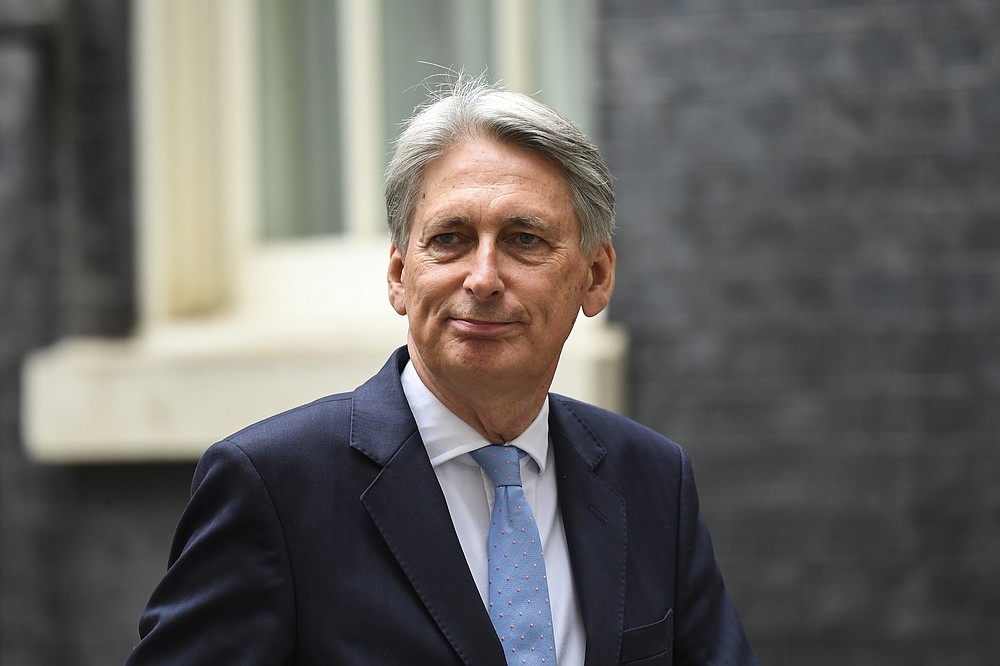 FILE - In this Tuesday, Sept. 3, 2019 file photo, Conservative Party lawmaker and former Chancellor, Philip Hammond, leaves Downing Street in London. British Prime Minister Boris Johnson named 36 new members of to Parliament's unelected House of Lords on Friday July 31, 2020, former Chancellor Philip Hammond was on the list. (AP Photo/Alberto Pezzali, File)