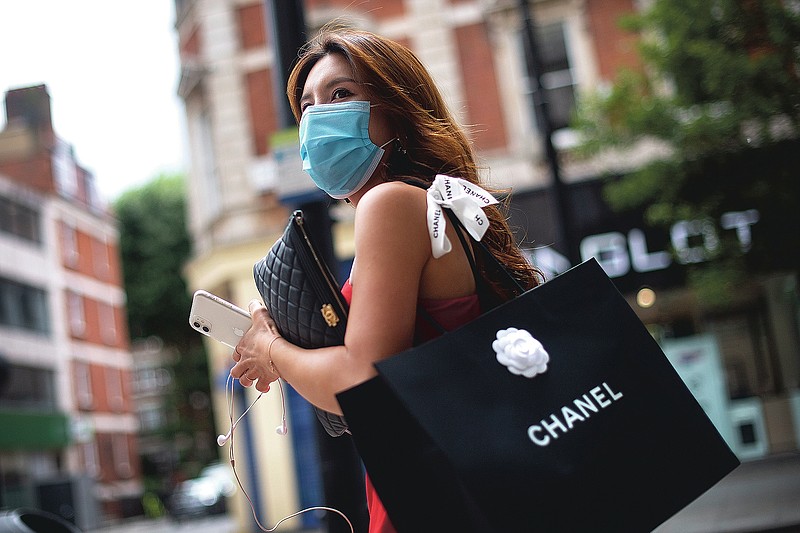 A woman wears a face mask on Oxford Street, in London, Friday July 24, 2020. New rules on wearing masks in England have come into force, with people going to shops, banks and supermarkets now required to wear face coverings. (Victoria Jones/PA via AP)
Associated Press photographers have captured an element of life that has quickly become almost universal amid the pandemic: the face mask.
From Hong Kong to Havana, from Jerusalem's Old City to the Richard Nixon Presidential Library, you'll find them.
We wear them on the runway, or running to first base. While playing the drums, or feeding the pigeons, or riding a horse. Some sparkle, and some make us chuckle. Some cover the faces of world leaders.
[CORONAVIRUS: Click here for our complete coverage » arkansasonline.com/coronavirus]
Some of those wearing masks adapted quickly. Others took time to accept them as necessary, and yet more question whether they really are needed, despite medical evidence that they help prevent the coronavirus from spreading. All are wondering how much longer they'll remain nearly ubiquitous in public life.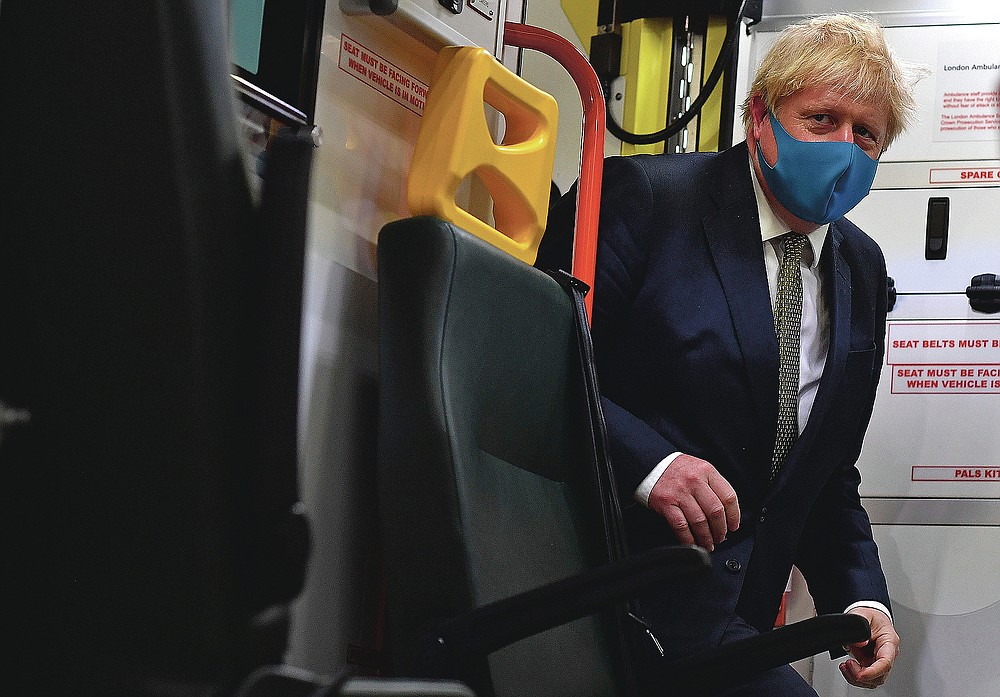 Britain's Prime Minister Boris Johnson wears a face mask as he boards an ambulance during a visit to the headquarters of the London Ambulance Service NHS Trust in London on July 13, 2020. (Ben Stansall/Pool via AP)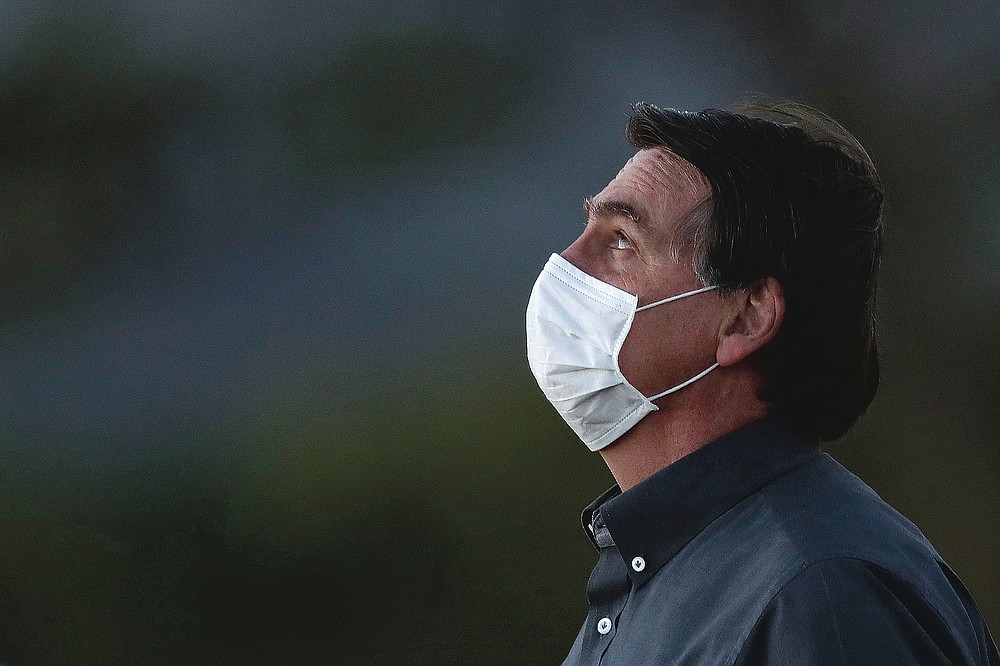 Brazil's President Jair Bolsonaro, who tested positive for COVID-19, wears a protective face mask at a Brazilian flag retreat ceremony outside the Alvorada Palace, in Brasilia, Brazil, on July 20, 2020. (AP Photo/Eraldo Peres)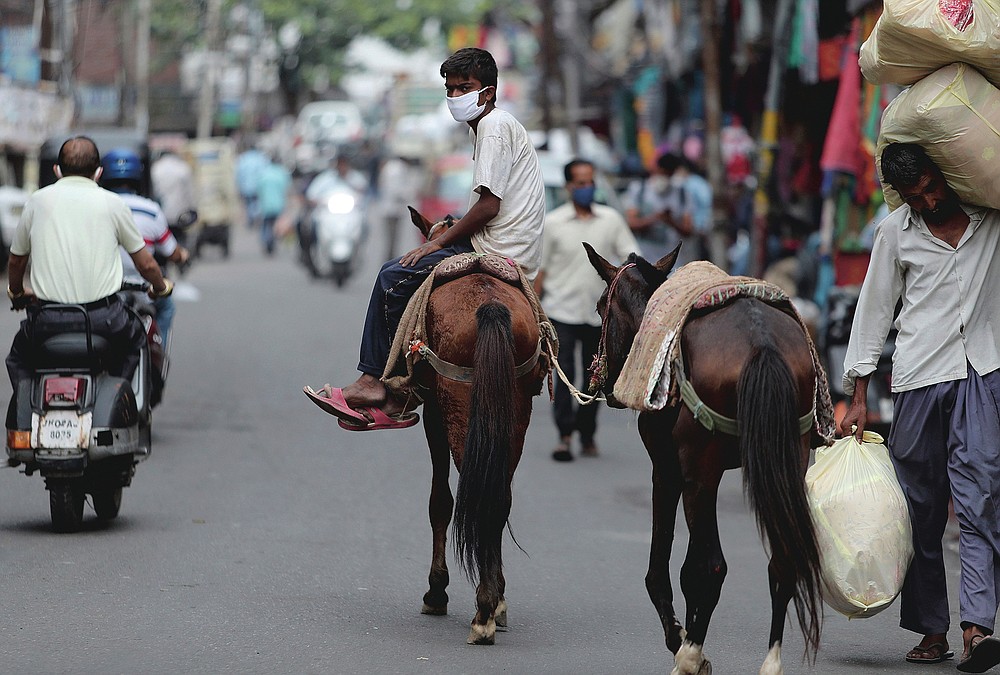 An Indian worker wears a face mask as he rides a horse in Jammu, India, on July 21, 2020. With a surge in coronavirus cases in the past few weeks, state governments in India have been ordering focused lockdowns in high-risk areas to slow down the spread of infections. (AP Photo/Channi Anand)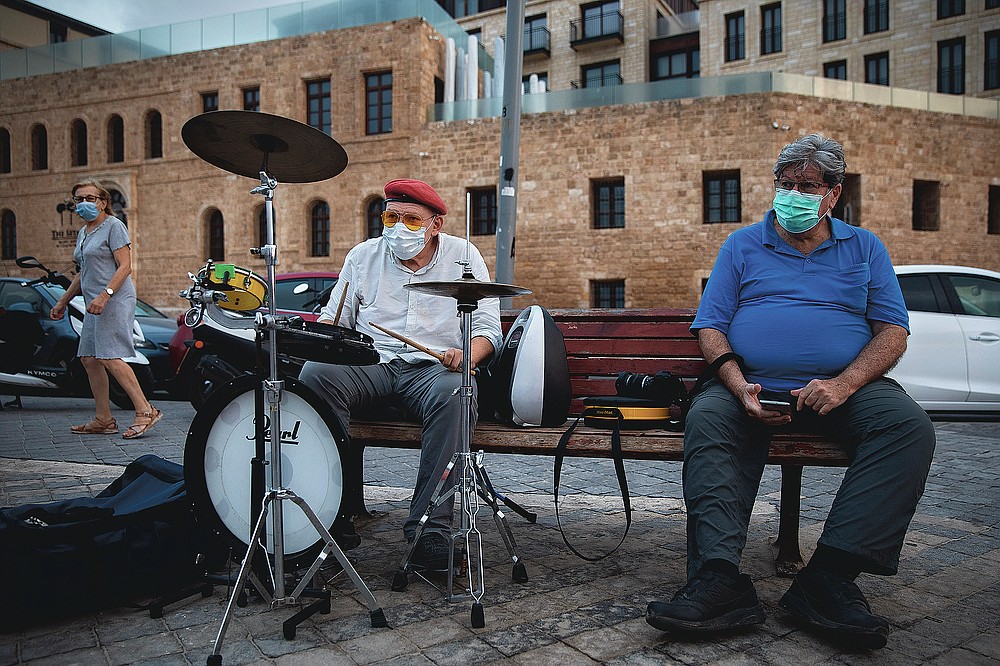 Alex Olshansky, left, wears a protective face mask while playing drums in Tel Aviv, Israel, Monday, July 20, 2020. (AP Photo/Oded Balilty)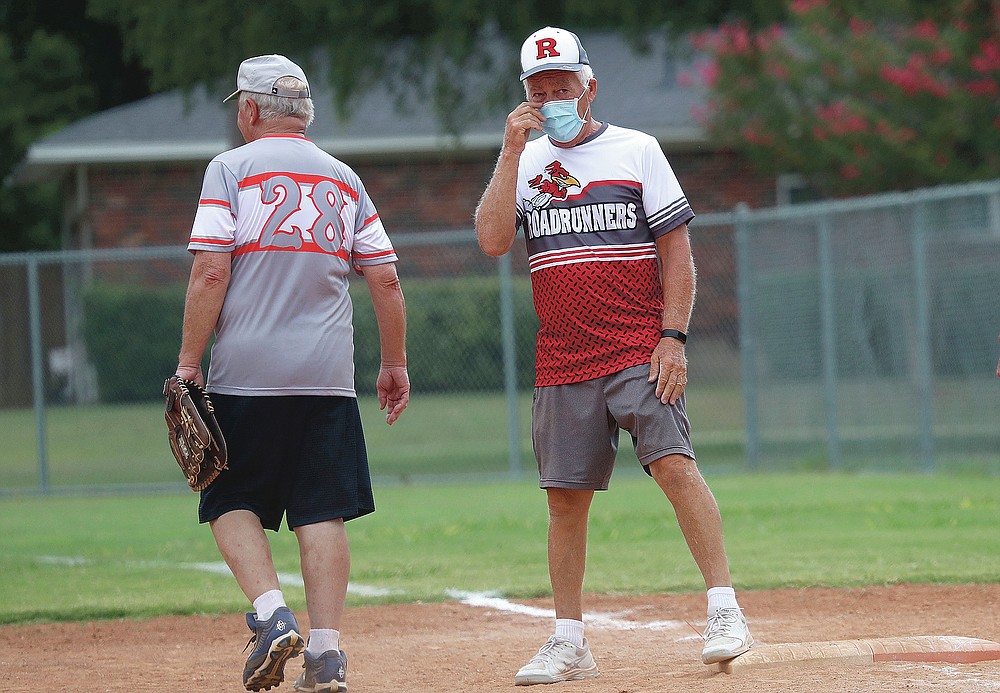 Rick McAll, 73, wears a face mask as he stands on first base after hitting a single during a senior's softball game in Richardson, Texas, on July 21, 2020. (AP Photo/LM Otero)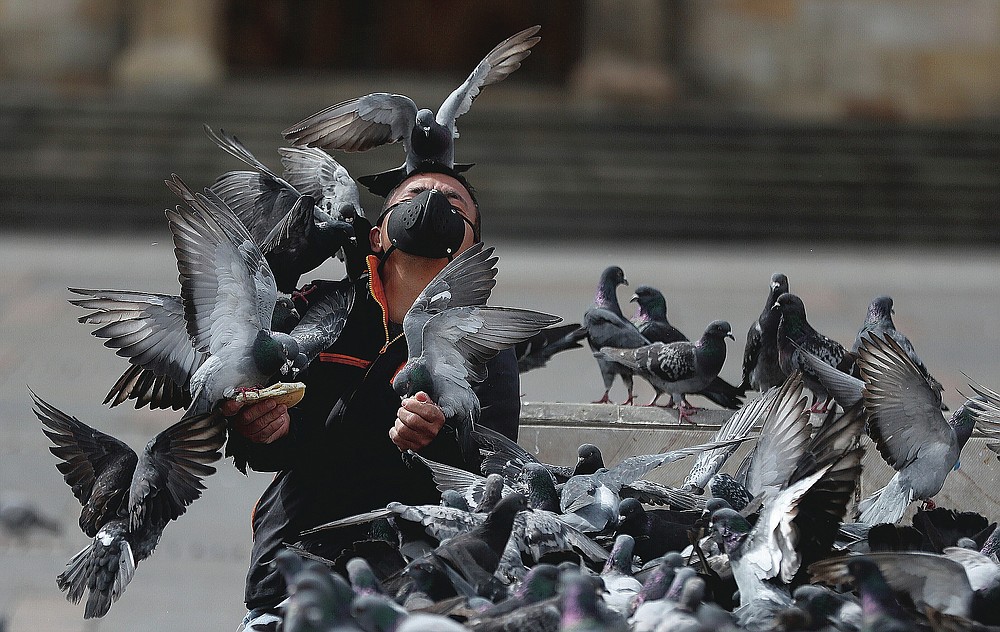 A man wears a protective face mask as he feeds a flock of pigeons at Bolivar Square in Bogota, Colombia on July 21, 2020. (AP Photo/Fernando Vergara)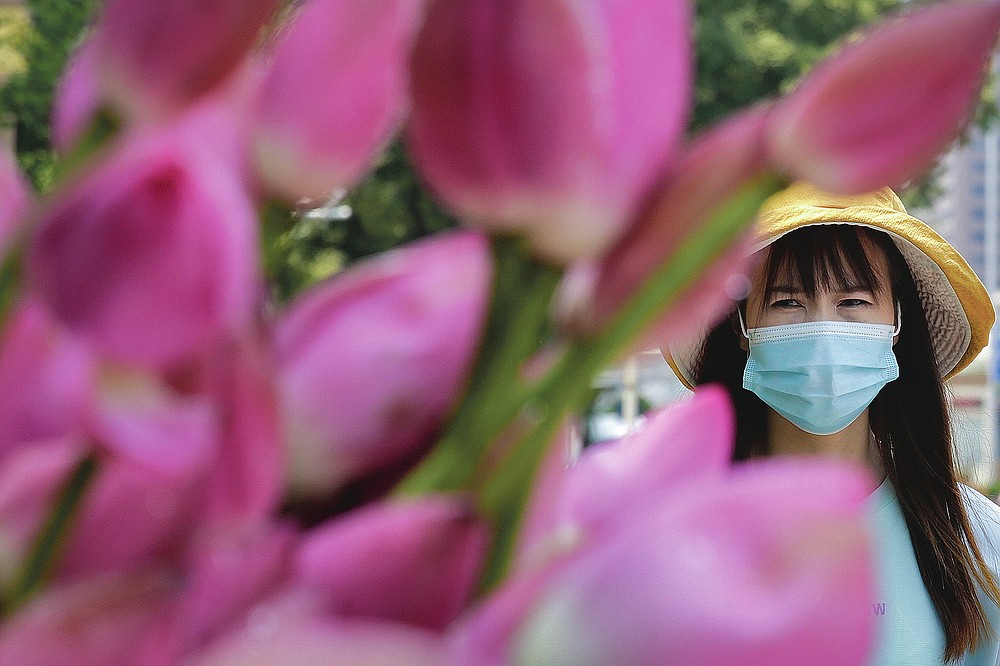 A woman wears a face mask as she walks by lotus flowers on sale on a street in Beijing, on July 22, 2020. (AP Photo/Andy Wong)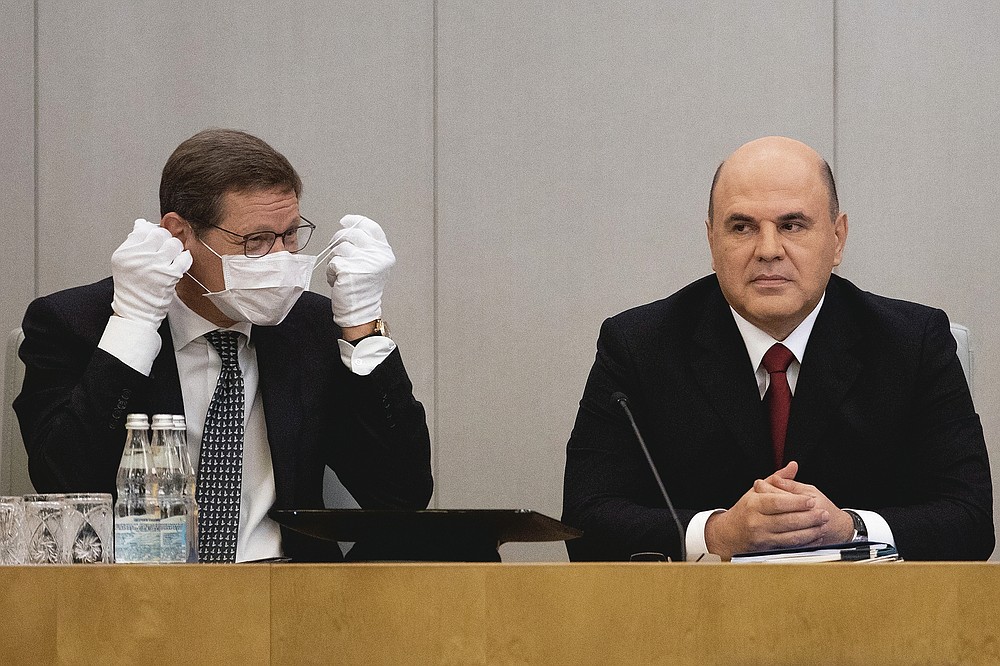 Russian State Duma deputy speaker Alexander Zhukov, left, takes off his face mask as he sits next to Russian Prime Minister Mikhail Mishustin prior to a session of the State Duma, the Lower House of the Russian Parliament on July 22, 2020. (AP Photo/Alexander Zemlianichenko)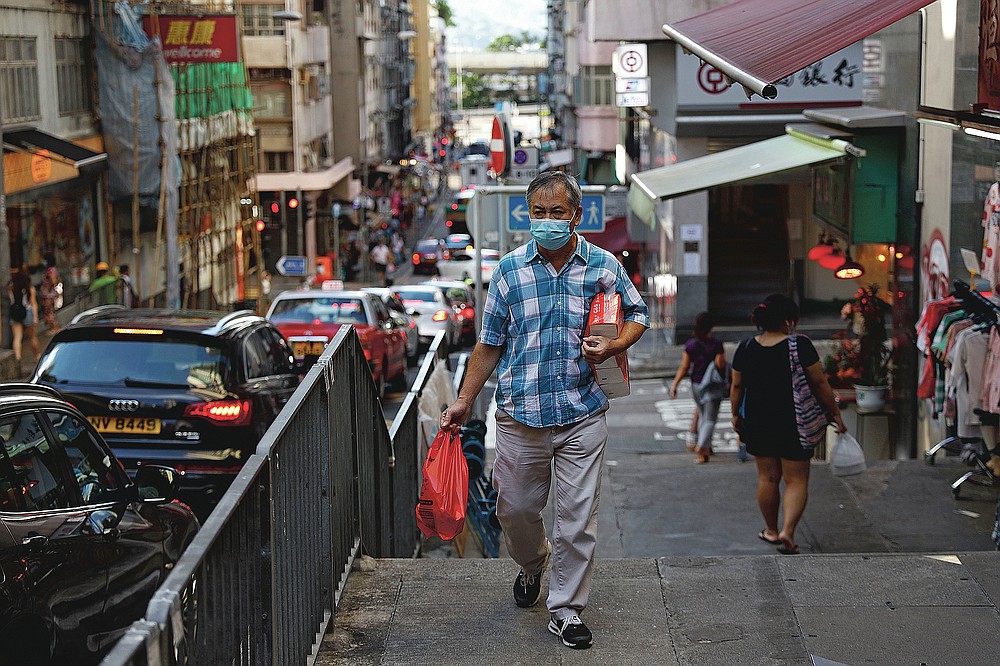 A man wears a face mask while walking along a street in Hong Kong on July 22, 2020. Hong Kong is facing a "critical stage" in its fight against COVID-19, and the government is extending anti-virus measures. (AP Photo/Kin Cheung)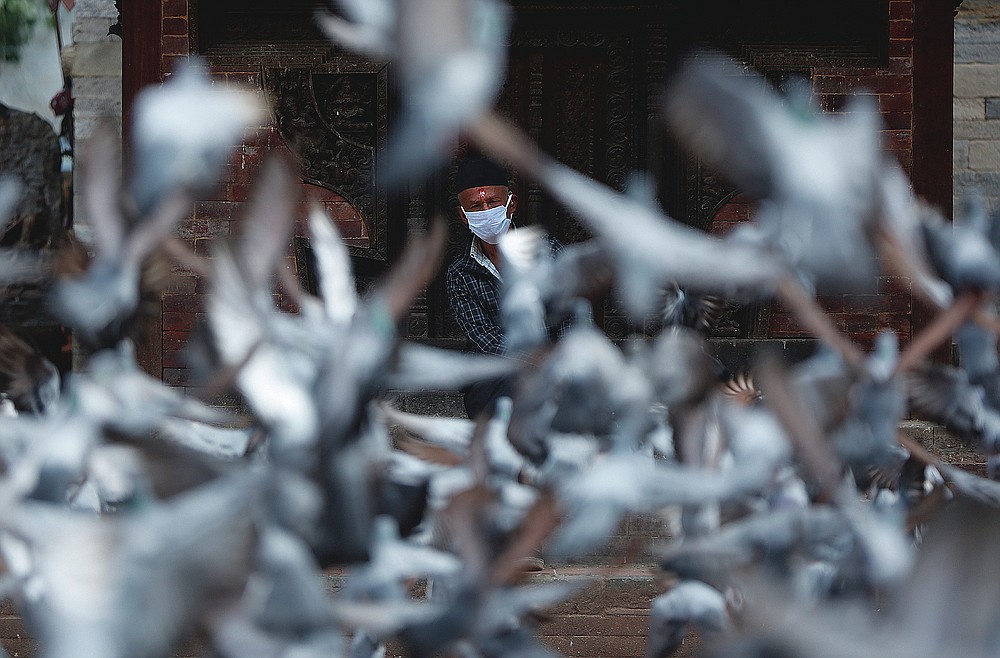 A Nepalese elderly man wearing face mask takes rest at a temple as pigeons fly at Basantapur Durbar Square in Kathmandu, Nepal, on July 22, 2020. (AP Photo/Niranjan Shrestha)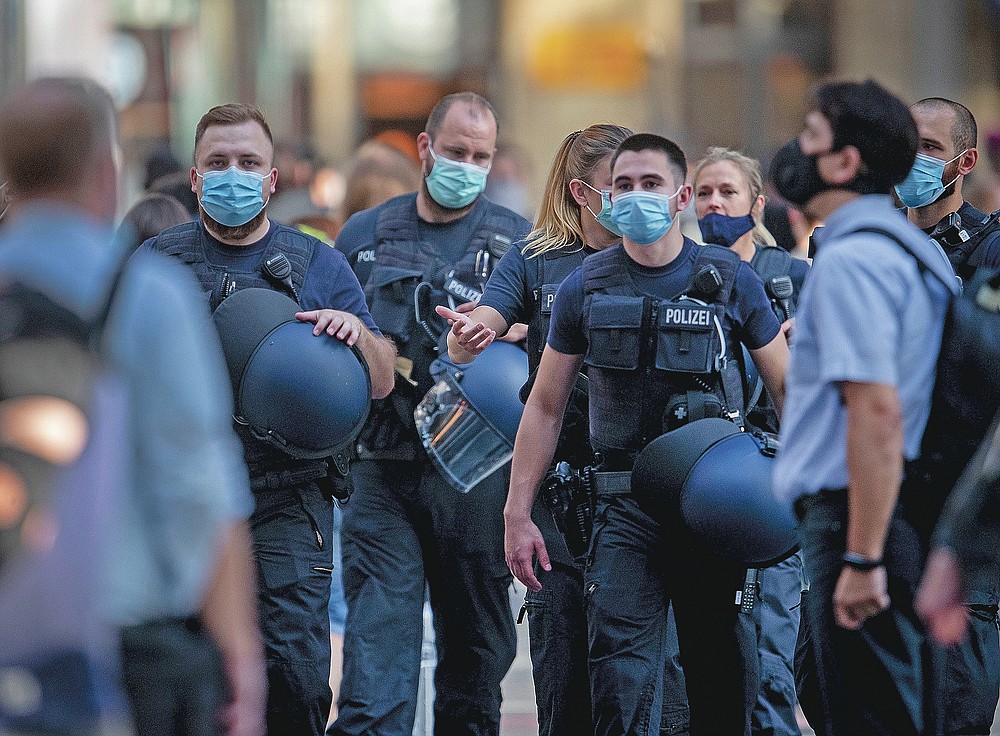 German police officers wear face mask as they walk through the central train station in Frankfurt, Germany, on July 22, 2020. (AP Photo/Michael Probst)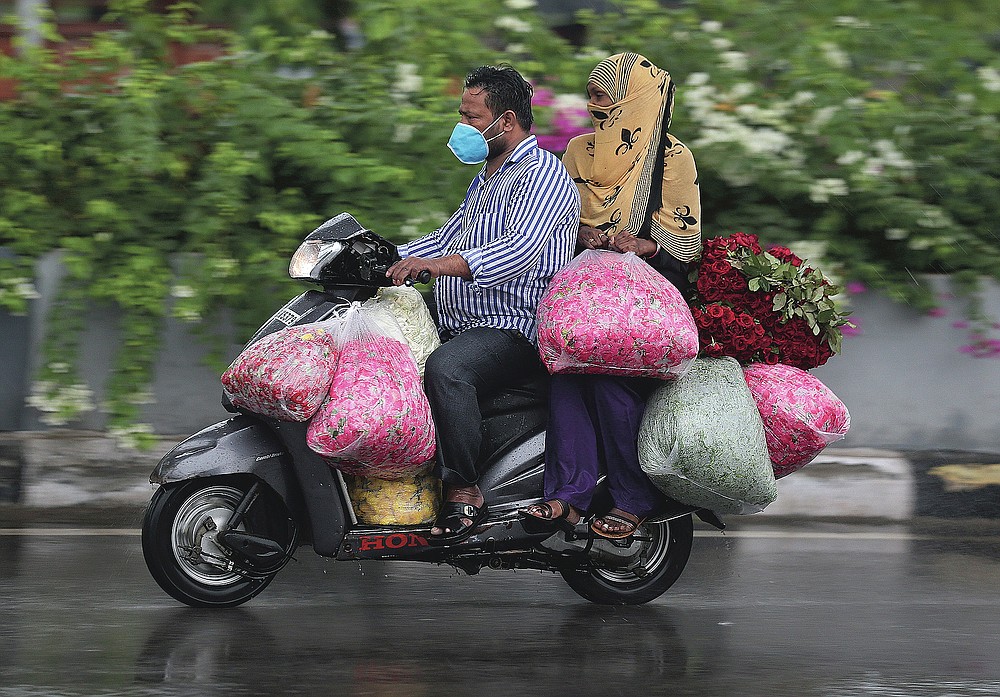 An Indian man wearing face mask transports flowers in the rain in Hyderabad, India on July 23, 2020. India receives its monsoon rains from June to September. (AP Photo/Mahesh Kumar A.)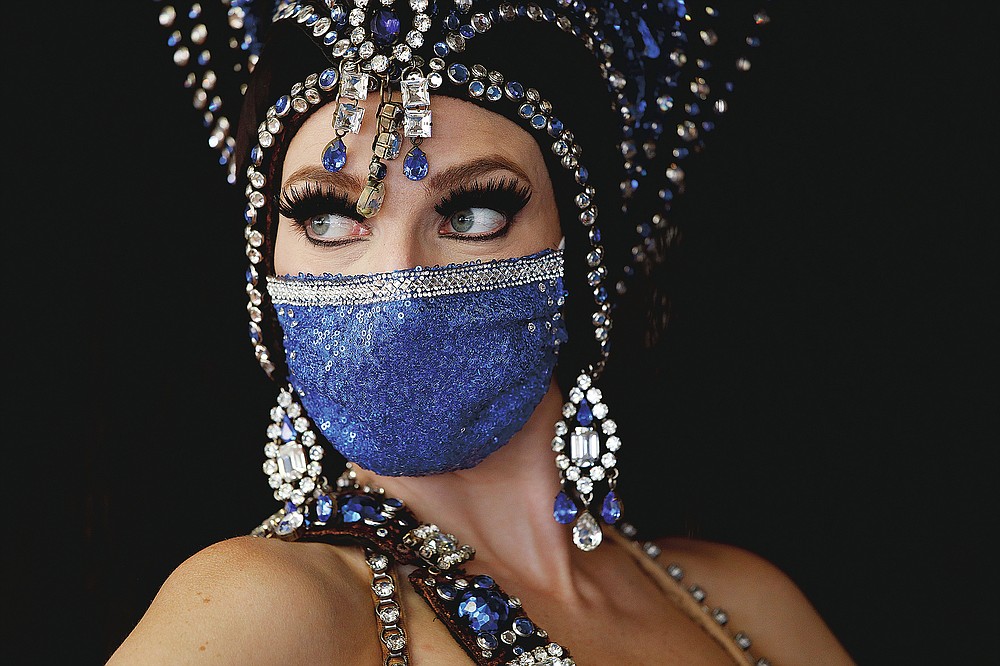 A showgirl wears a face mask at the reopening of Bally's Las Vegas hotel and casino, on July 23, 2020, in Las Vegas. The casino reopened for the first time since March following a closure to prevent the spread of the coronavirus. (AP Photo/John Locher)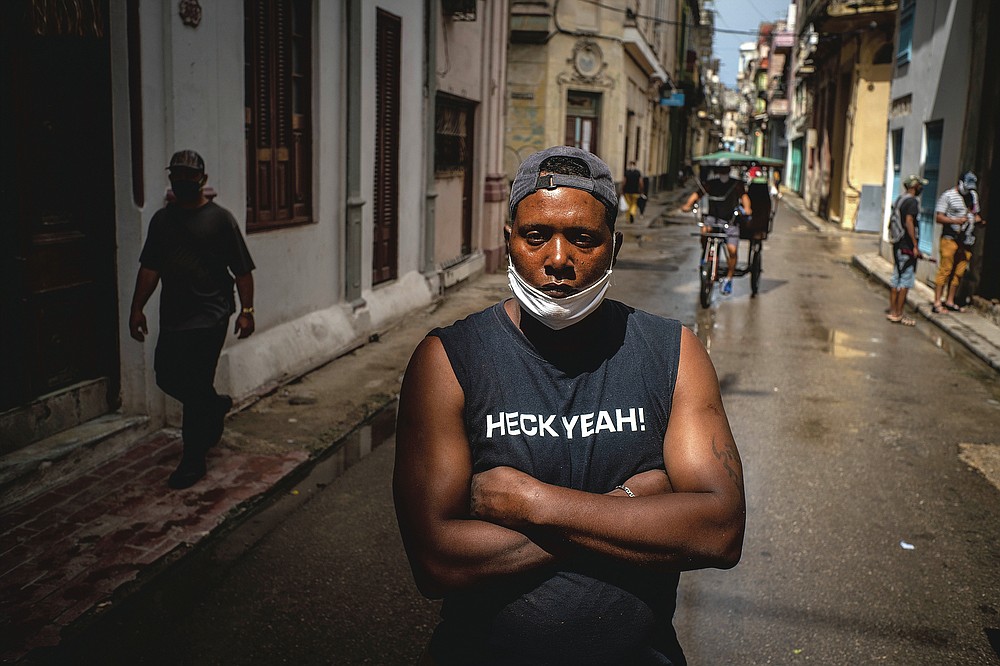 Street Vendor Maikel Chirino, 38, wears a protective face mask in Old Havana, Cuba on July 22, 2020. "The advice I give all people is to continue using the mask while they can use it because that would be good for the whole world and for this disease not to spread as much." (AP Photo/Ramon Espinosa)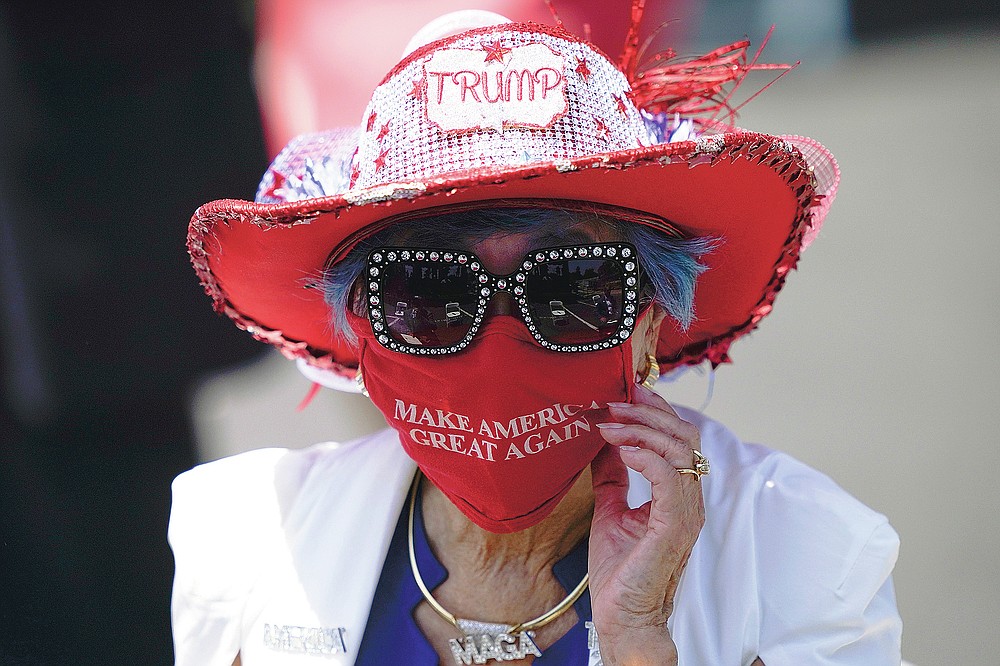 Betty Chu adjusts her face mask before listening to Secretary of State Mike Pompeo speak at the Richard Nixon Presidential Library in Yorba Linda, Calif., on July 23, 2020. (AP Photo/Ashley Landis, Pool)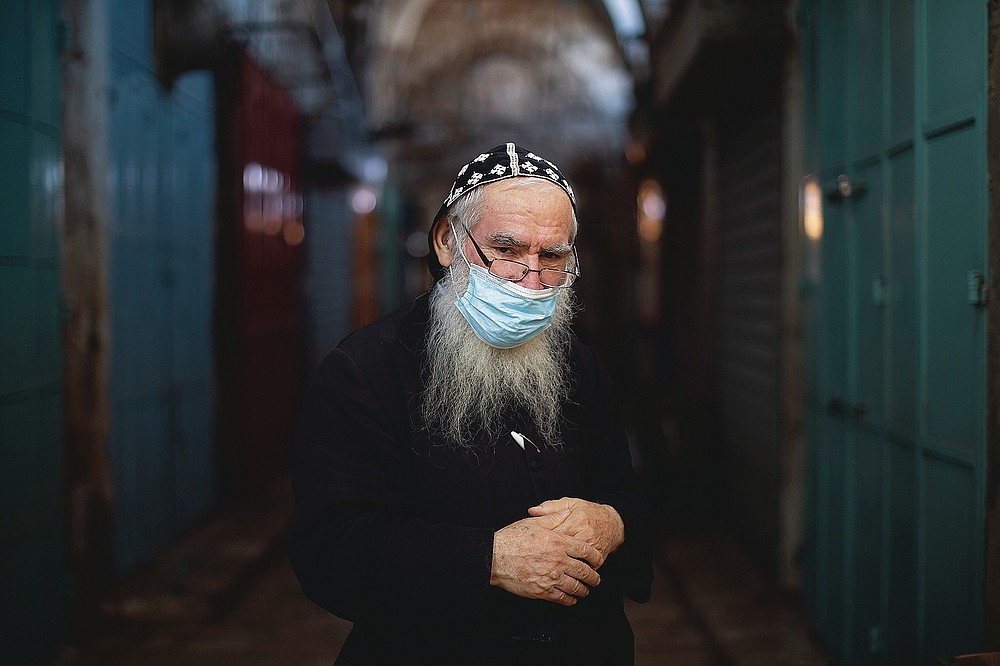 Syrian Orthodox priest, Shimon Jan, 70, poses for a portrait wearing his protective face mask in the alleys of Jerusalem's Old City, on July 21, 2020. Jan says "I'm advising to everyone to wear face masks not only because of the law also because life is the most important thing". (AP Photo/Oded Balilty)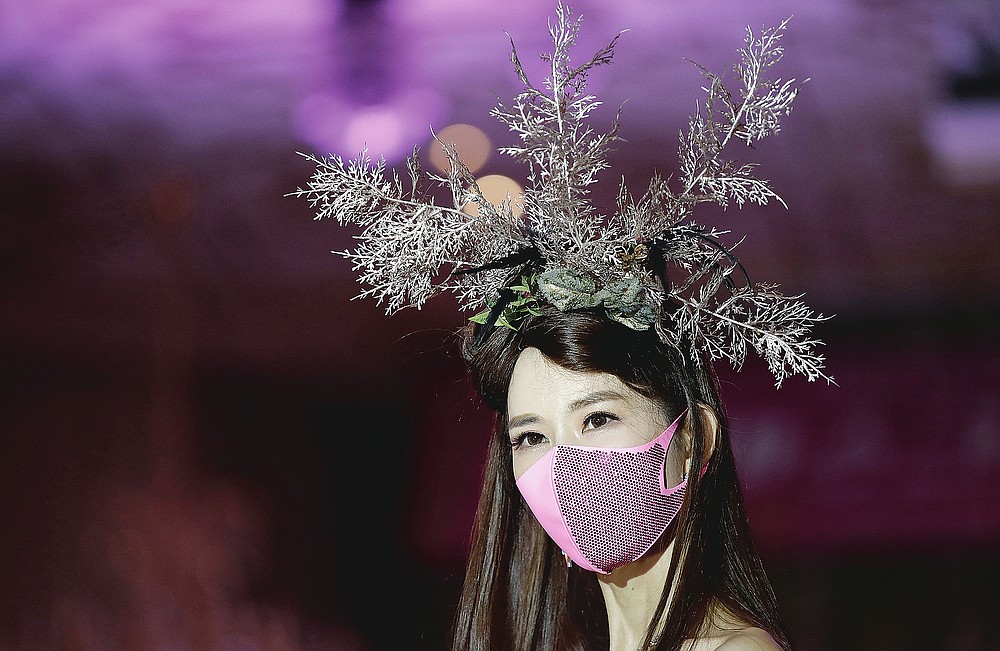 A model wears a face mask during a mask fashion show in Seoul, South Korea on July 24, 2020. (AP Photo/Lee Jin-man)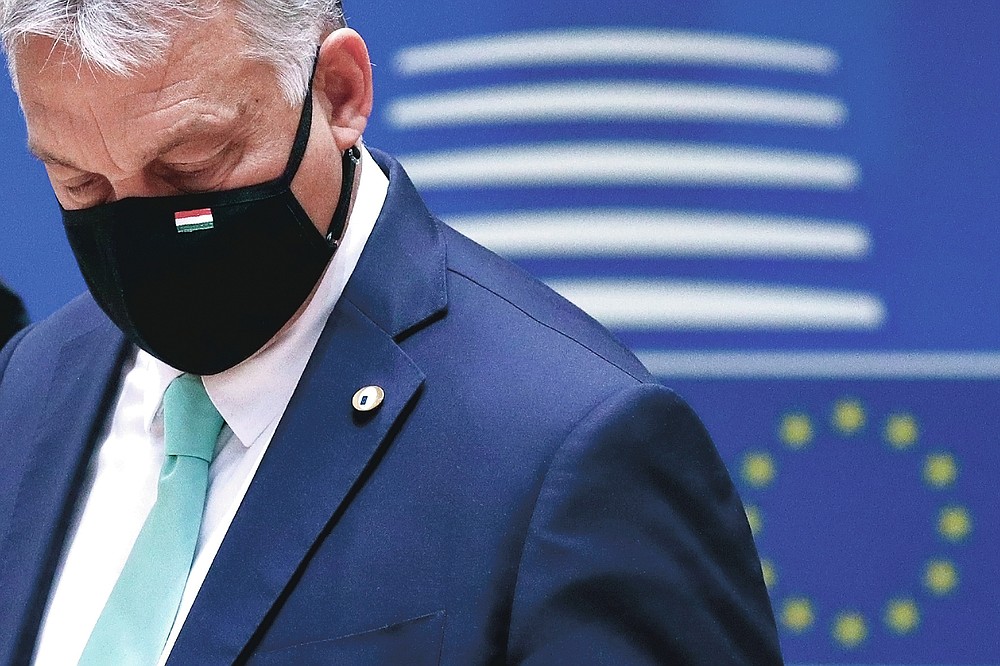 Hungary's Prime Minister Viktor Orban wears a protective face mask as he arrives for a round table meeting at an EU summit in Brussels on July 18, 2020. (Francois Lenoir, Pool Photo via AP)
Sponsor Content