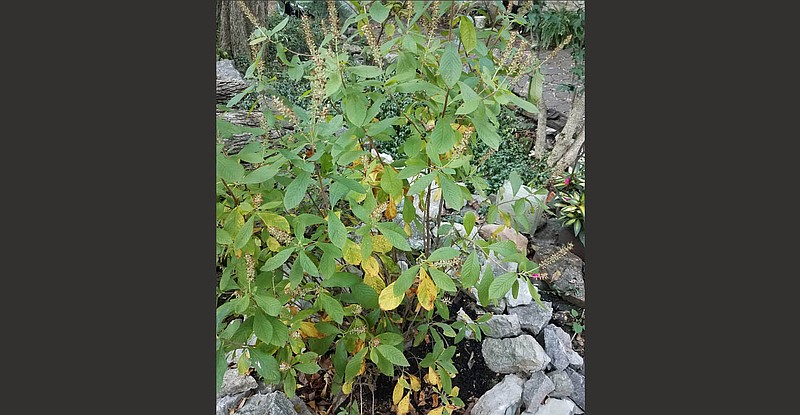 Planted this spring, this clethra seems to be going dormant for fall — not unusual in the first year. (Special to the Democrat-Gazette)
Q We just planted this spike bush in our yard this spring. We are watering it every other day. But it appears from the leaves it may be dying. Or is it just preparing for fall?
A Your new clethra looks like it is in pretty good shape. It has been excessively dry the past few weeks, and while you have had it in the ground for a few months, it still has a limited root system. It looks like it grew nicely this season and had a lot of blooms — energy for the plant would have been going into blooms more than roots for a while. It is not unusual to see an early decline for a new plant. Keep watering when it is dry and don't be concerned. It may go into dormancy earlier this year, but it does not look stressed to me.
Q We have a "Ruby Slipper" oakleaf hydrangea. Do I need to cut off all the dried flowers now? They are crisp. I am sending you a progression of flower shots from this bush.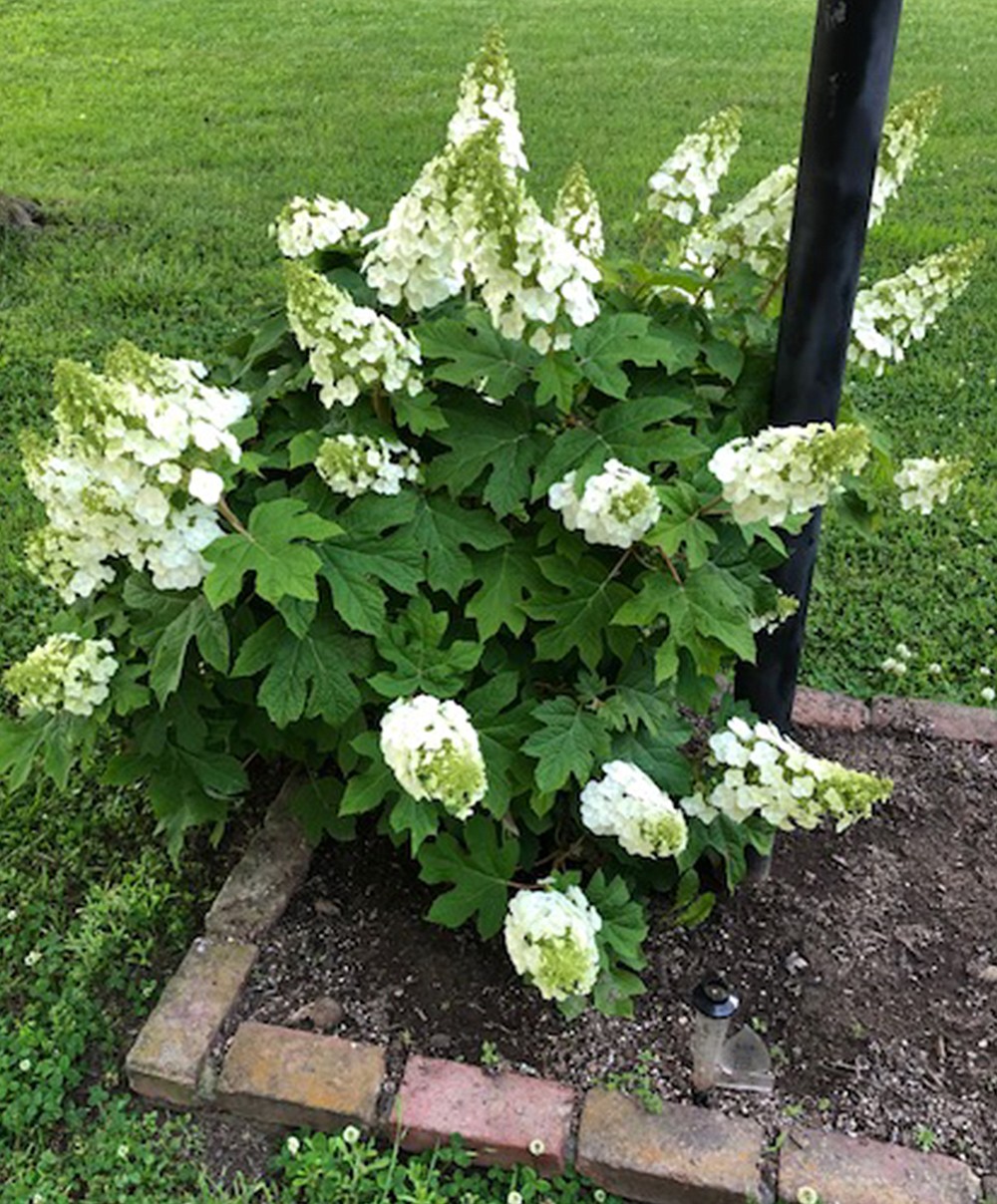 "Ruby Slippers" oakleaf hydrangea blooms start out bright white. (Special to the Democrat-Gazette)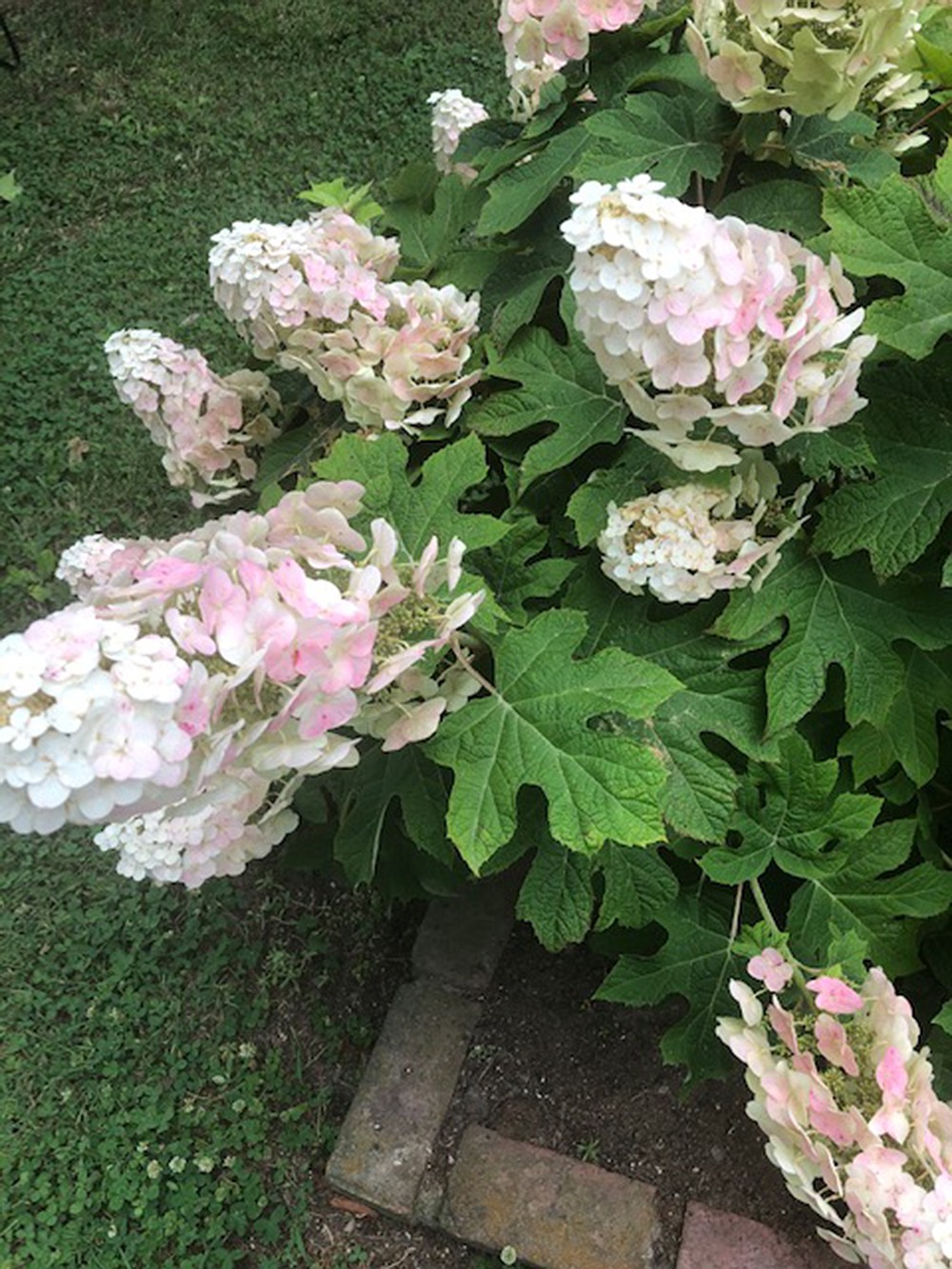 As "Ruby Slippers" oakleaf hydrangea blooms age they turn pink. (Special to the Democrat-Gazette)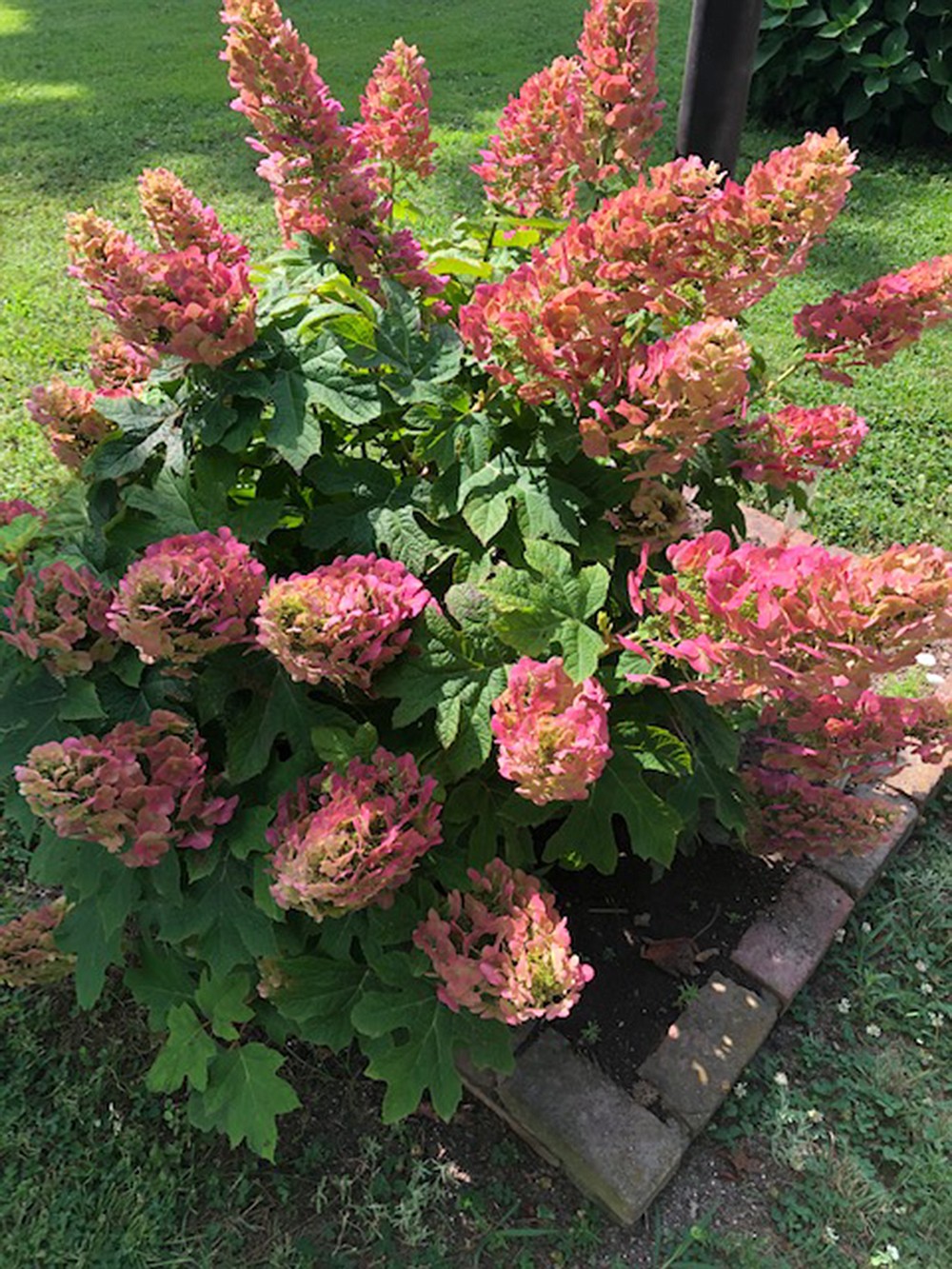 In summer, "Ruby Slippers" oakleaf hydrangea blooms are a deep pink. (Special to the Democrat-Gazette)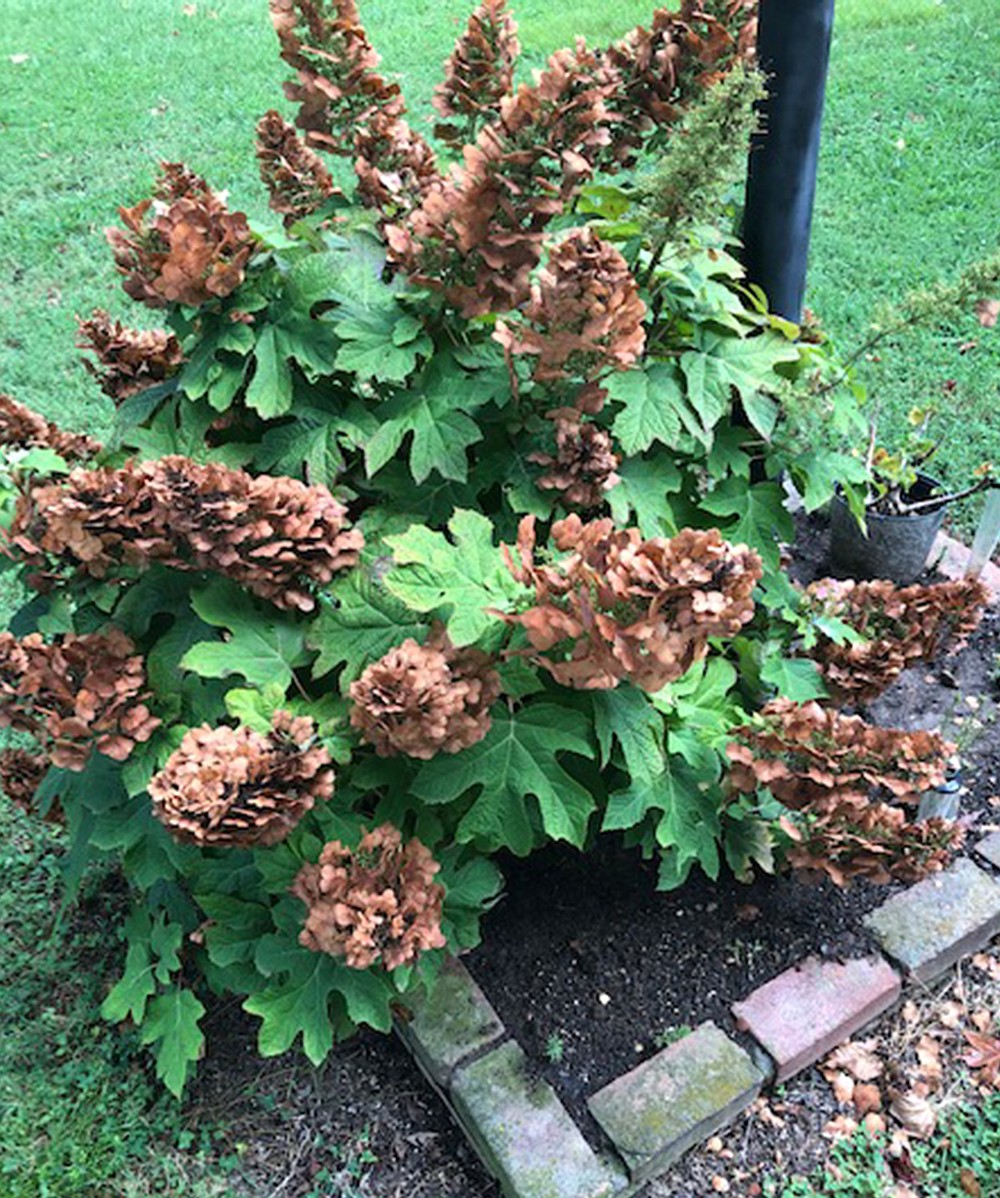 Dried on the stems, "Ruby Slippers" oakleaf hydrangea blooms can remain where they are or be carefully removed. (Special to the Democrat-Gazette)
A How stunning the bush is. Thanks for showing the transformation of blooms. As to the need to remove the spent blooms, that is really a personal aesthetic choice. Some people like the dried flower look on their bushes, and others think they are unsightly. If you do choose to remove them, just remove the blooms where they are attached — don't do major pruning. Oakleaf hydrangeas set flower buds for next season's blooms from now through fall.
Q I used to use rice hulls but recently was told not to use them because the sharp edges of the hulls can tear new roots. What do you think about this? I still use cottonseed meal for the soil and pelletized chicken litter for fertilizer. Louisianas (Louisiana irises) love it.
A I have never had any problem with rice hulls hurting my plants. I use them as a mulch in my vegetable gardens and around some flower beds. I work them in when I am replanting the area, or at the end of the season, and have never had a problem. Cottonseed meal is also a good mulch/amendment.
Q For the first year I have tried growing purple hull peas, the pink-eyed variety. We have been getting some wonderful ripe pods for the past couple of weeks or so, but the plants appear to be in danger of being overrun by the ants. The ants seem most interested in the stalks and the pods and appear to be ruining some of the pods. See attached pictures. The ants are also happy to climb onto me and sting me. Suggestions?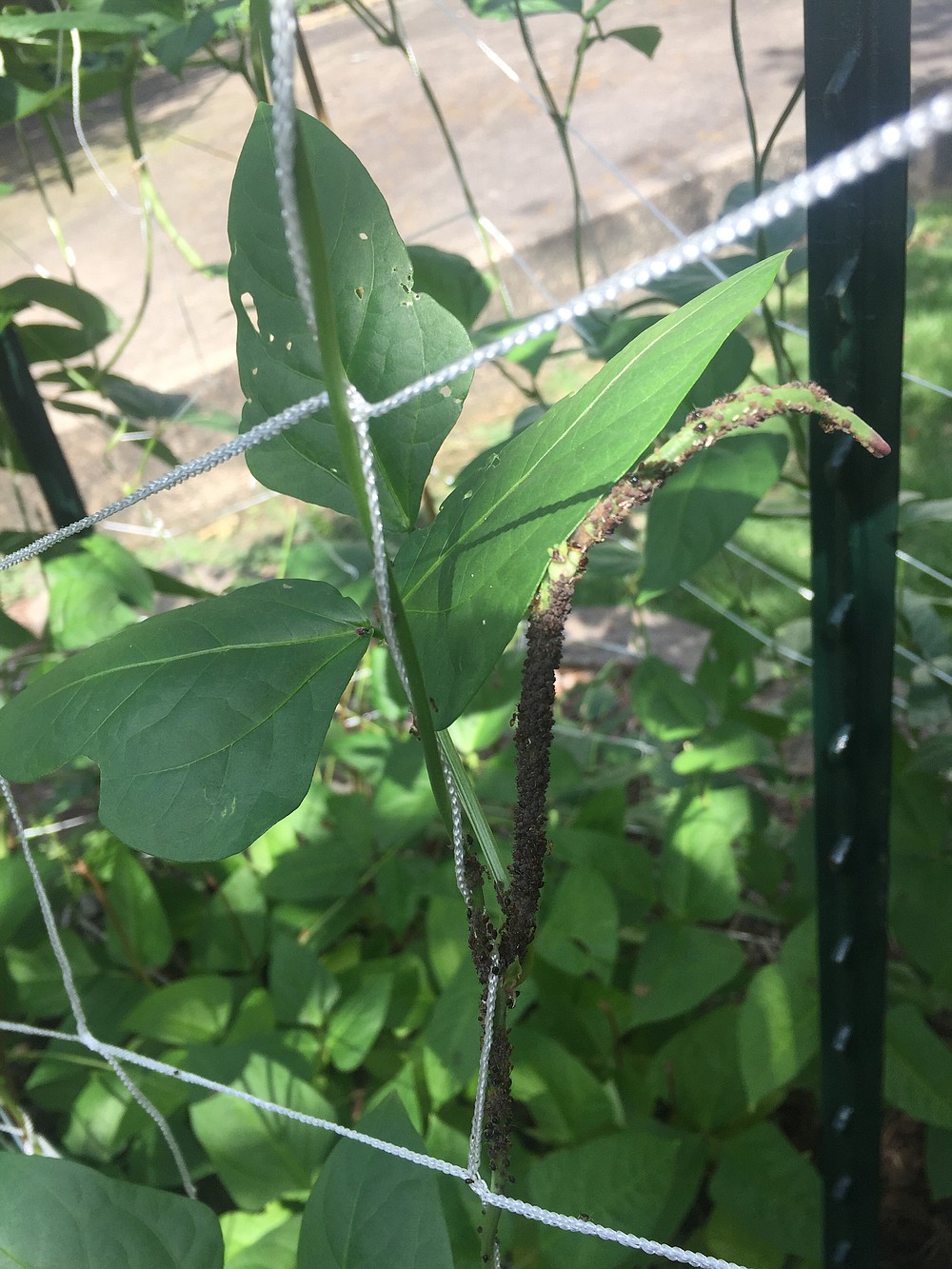 This pea plant is infested with aphids. (Special to the Democrat-Gazette)
A I think you have an aphid infestation. The ants are herding the aphids for the sticky, sweet honeydew they give off. Use a spray of water or soapy water to get rid of the aphids, and the ants should go away too.
DEAR READERS: The Central Arkansas Iris Society will be having its iris rhizome and plant sale Sept. 12 as originally planned, however, due to covid-19, Grace Church will be closed, so the sale will move to a new location — Unitarian Universalist Church at 1818 Reservoir Road in Little Rock.
There will be ample parking; masks are required, and they will enforce social distancing. Sale begins at 8 a.m. and will end by noon.
They will have an unusually large number of rhizomes this year, due to the fact that the Arkansas Justice Department is building an addition and the iris society has to remove their display beds. The society has had a presence at the state Capitol since 1969, and members say they are sad that they are losing this opportunity to display their beautiful irises.
Retired after 38 years with the University of Arkansas Cooperative Extension Service, Janet Carson ranks among Arkansas' best known horticulture experts. Her blog is at arkansasonline.com/planitjanet. Write to her at P.O. Box 2221, Little Rock, AR 72203 or email
jcarson@arkansasonline.com
Sponsor Content