Some unusual plants were in the mix this week.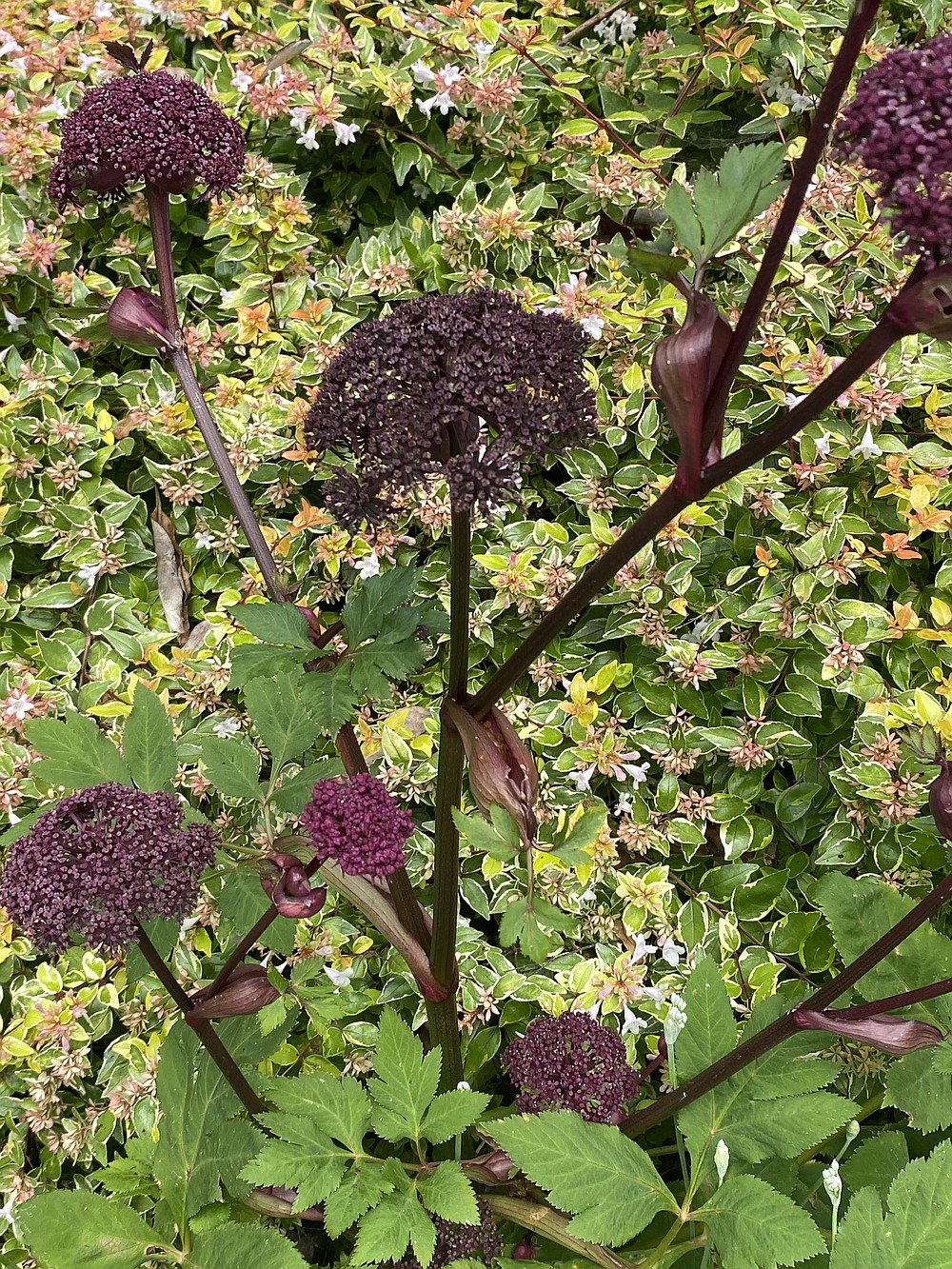 Purple Angelica – Angelica gigas is a purple stemmed and a purple bloomed form of angelica.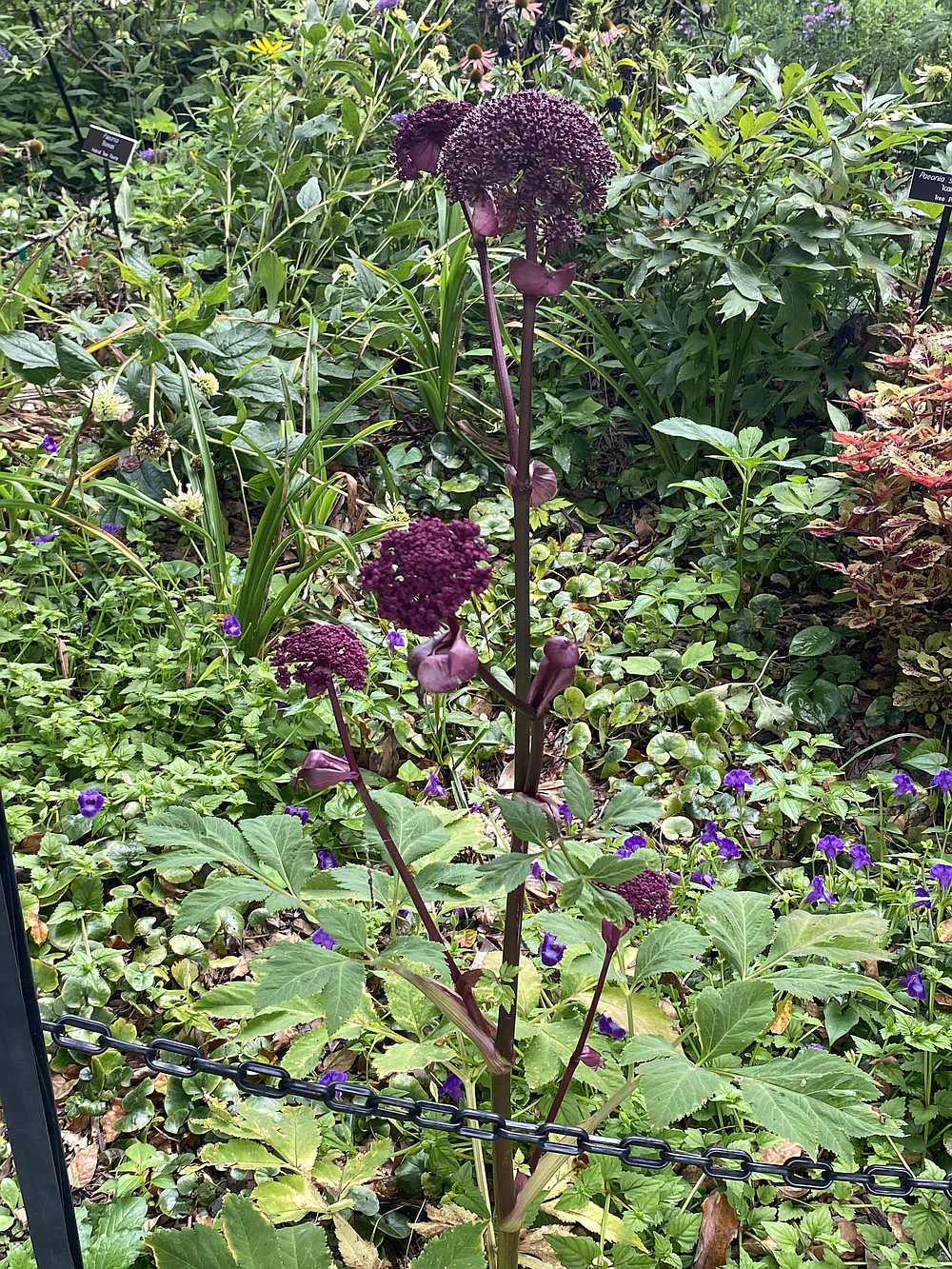 It is considered a biennial or a self-sowing, short-lived perennial. Bees and butterflies love these large, showy blooms. The plant can grow 5-6 feet tall. It thrives in rich soil with full sun to partial shade, with ample moisture. The more common Angelica atropurpea has purple stems, but clusters of white umble-like flowers.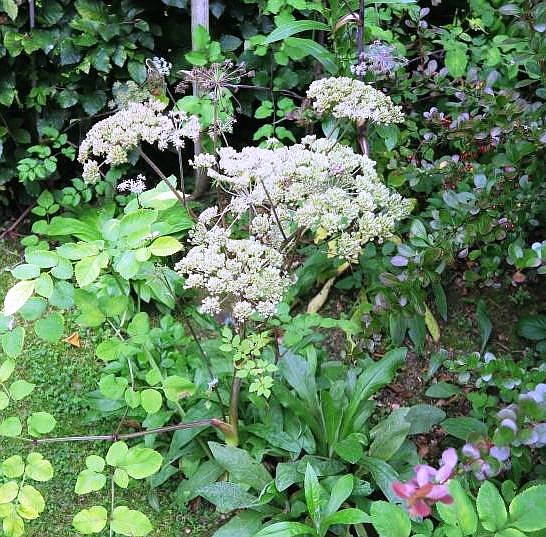 While considered an herb, the leaves and stalks are edible and have a mild licorice-like flavor.
Aniscanthus quadrifuidus var.wrightii, commonly called Flame Acanthus or Mexican Flame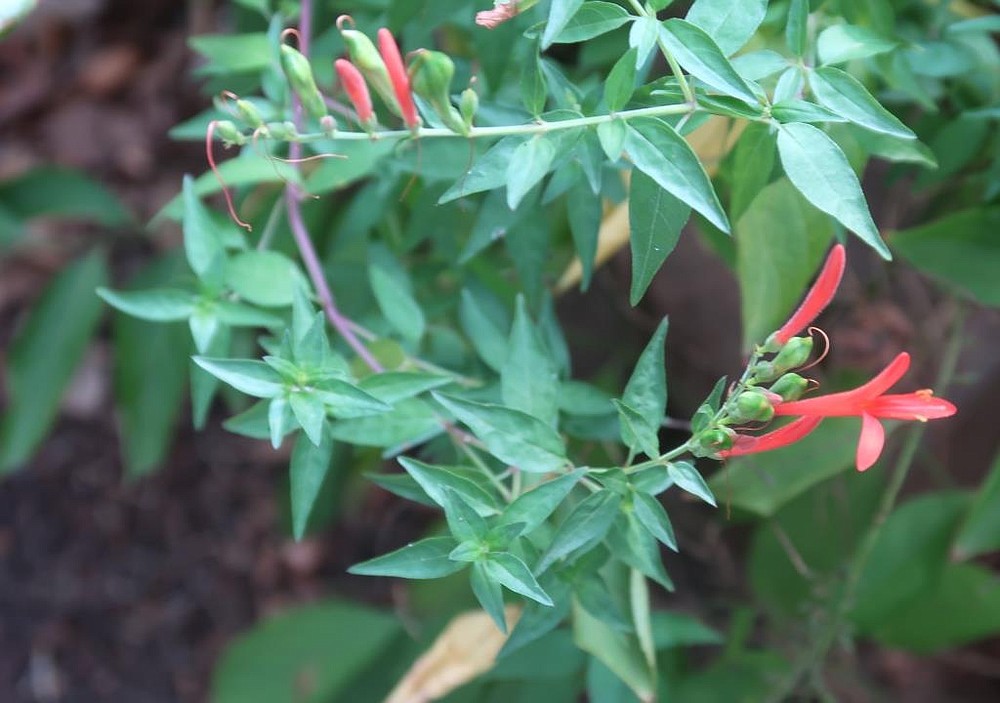 is a plant native to Texas and Mexico. Hummingbirds and butterflies love this plant which produces reddish orange tubular blooms.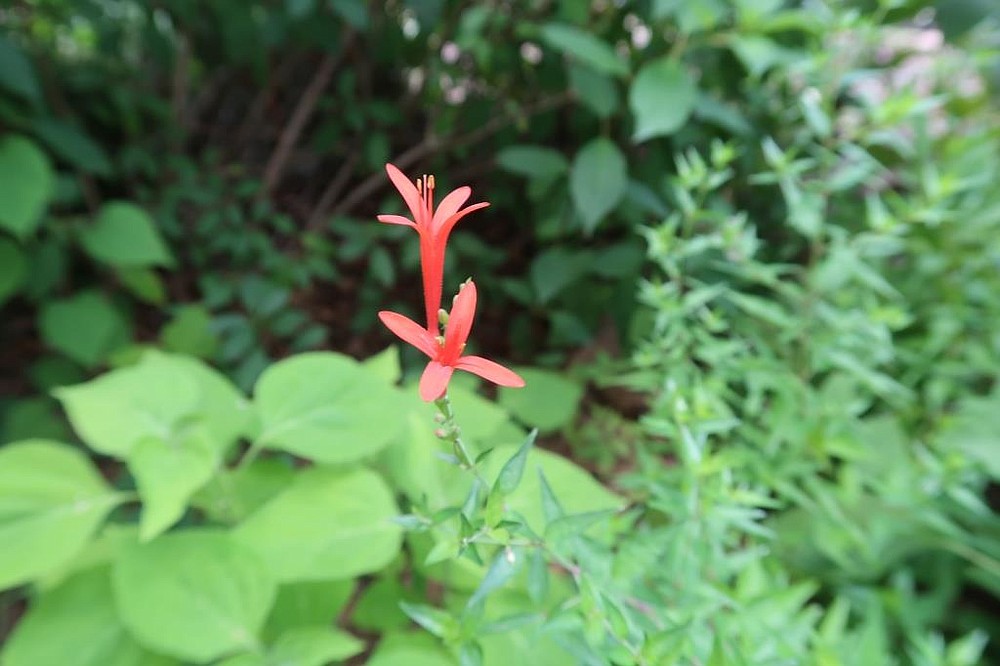 In my garden, it typically dies back to the ground each year, then comes back and begins to bloom in late June through early fall. In milder climates it can be a deciduous shrub. It blooms best in full sun, but mine is shaded by surrounding plants and seems to be holding its own. I am sure it would be happier if I moved it to its own sunny spot.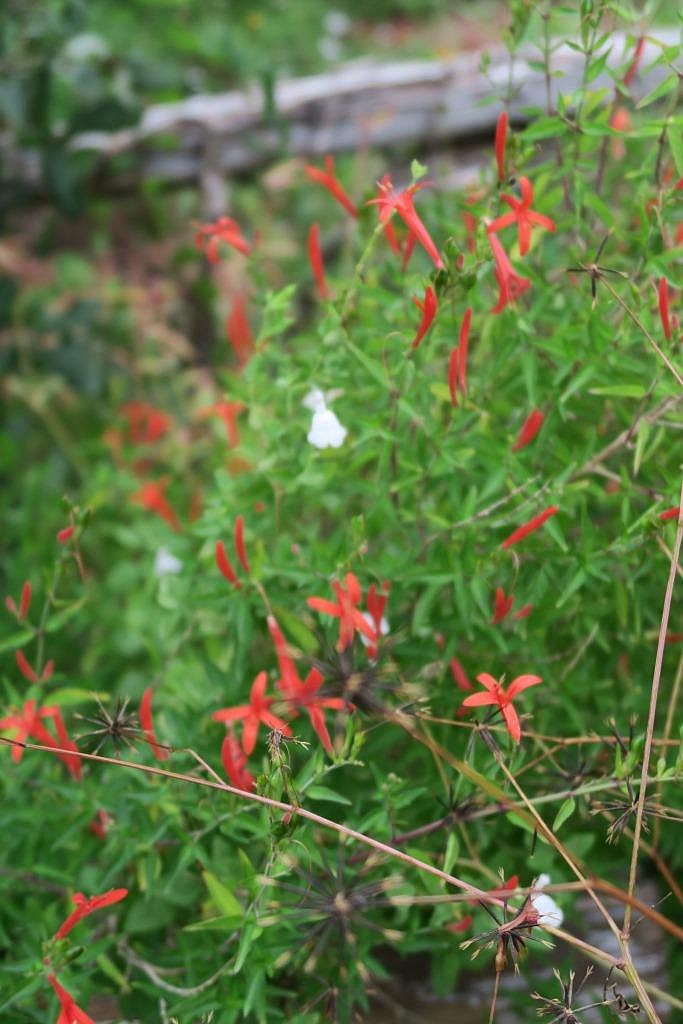 Leatherleaf viburnum – Viburnum rhytidophyllum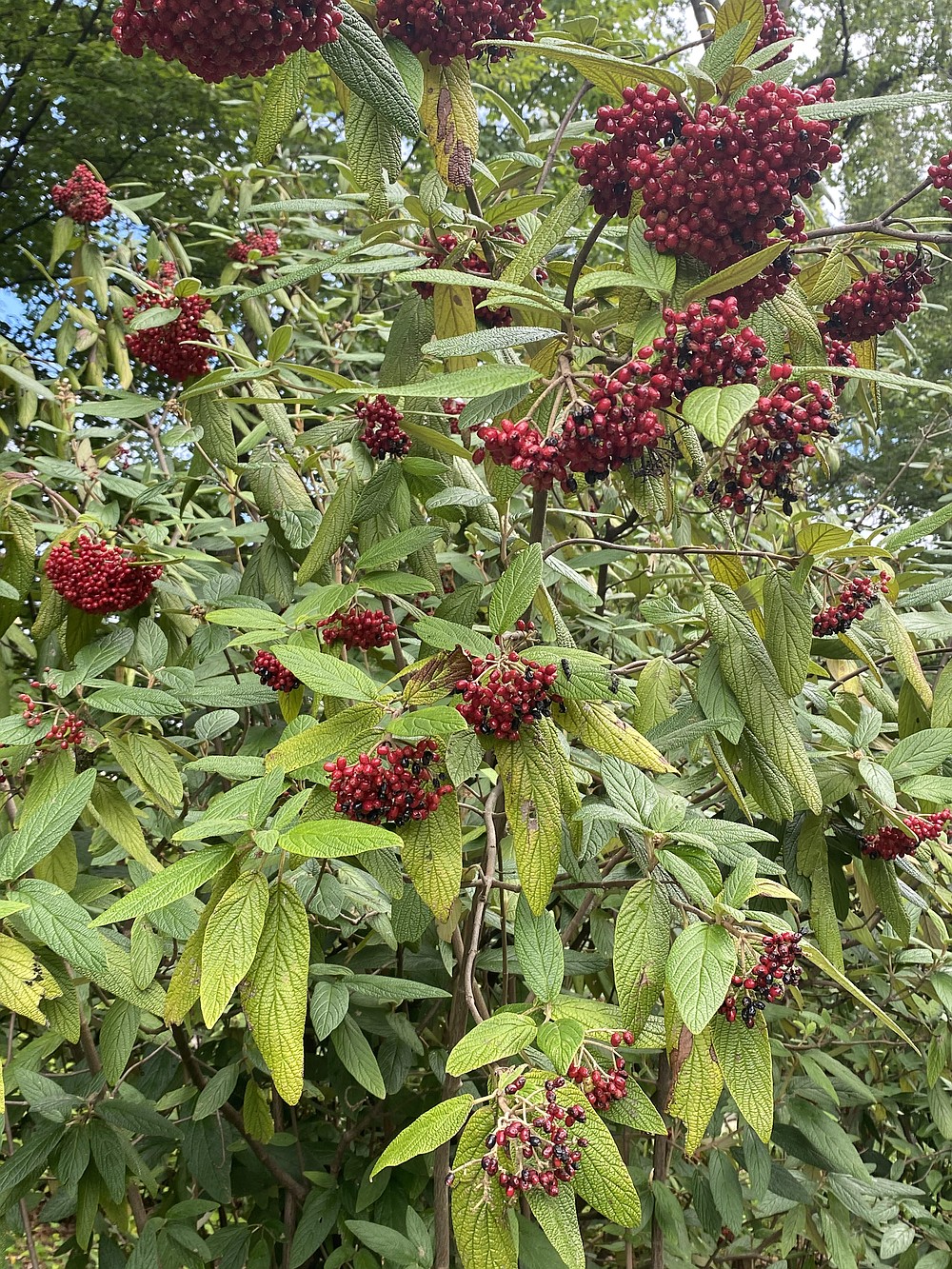 is considered an evergreen viburnum in Arkansas. It can shed some leaves in a particularly cold winter. A friend sent me this picture from a Washington DC garden, and I was amazed at the berries. Typically it is not a particularly heavy bloomer in Arkansas, nor does it set copious amounts of berries, so I was shocked by the number of berries in this picture. DC is a slightly cooler climate than we have, but not drastically so.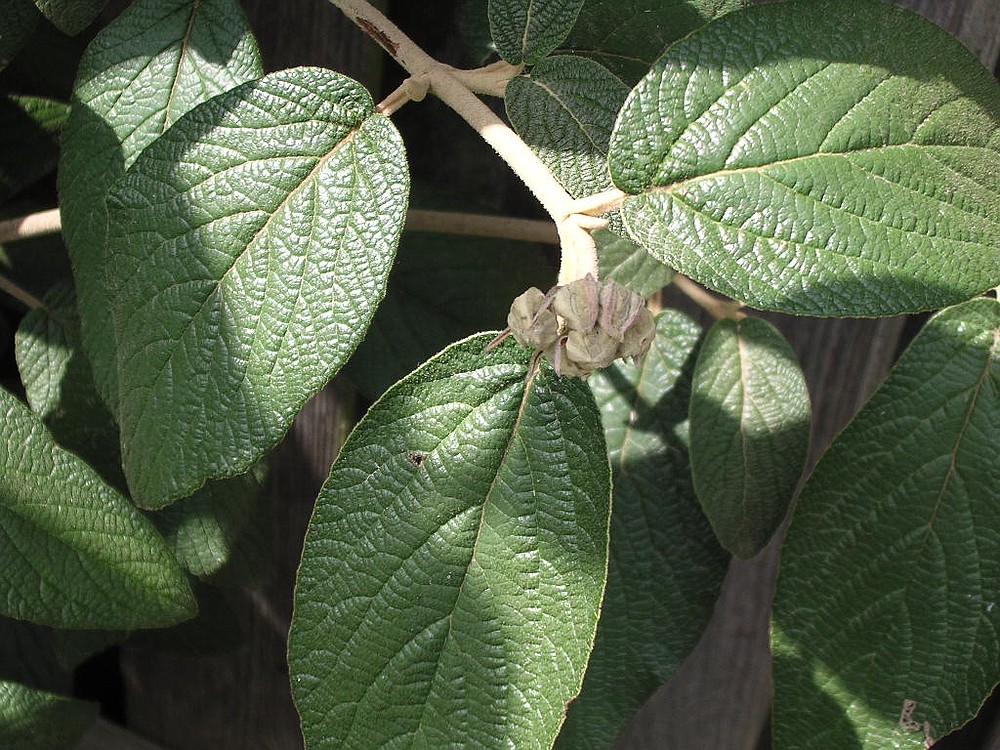 It has never been on my top list of viburnums for Arkansas gardens, but this one looks pretty nice. When it comes to viburnums, I think we have better options, but unfortunately most of them are deciduous.

Leatherleaf viburnum will grow to a mature size of 10 by 10 feet or more. Full sun to partial shade.
Sponsor Content