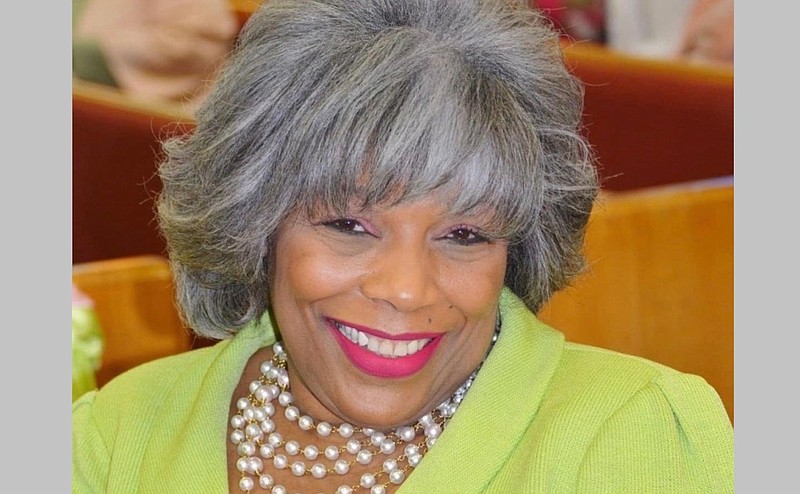 Sandra Easter is shown in this undated file photo.
Pine Bluff native Sandra Easter, the district contracting chief for the U.S. Army Corps of Engineers' Little Rock District, will retire today after more than 40 years.
"Ms. Easter is the first and only African American to serve as the district contracting chief in the Little Rock District's nearly 140-year history," according to a news release from Stuff in the Bluff website. "The Little Rock District, the boundaries of which include Southern Missouri and most of Arkansas, has served the area since 1881."
Easter began her career as a cooperative education student at the University of Arkansas at Pine Bluff.
As the district contracting chief, she directs the multimillion-dollar Contracting Division of the Little Rock District.
"Throughout her time with the Contracting Division, Easter has awarded and managed billions of dollars in contracts to support the following: the Treaty Chemical Demilitarization Program; Radioactive Waste Disposal Programs; Desert Storm's protective masks; government-owned, contractor-operated facilities for production of ammunition, component parts for the M60 tank; Air Force cluster bombs; construction of the Big Dam Bridge; construction of numerous Air Force and Army Military Facilities; renovation, repair, and support of medical facilities; care of parks and recreation facilities; levee repairs in support of flood control; navigation projects; hydropower; and other projects too numerous to name," according to the release.
Easter has been a leader and change agent over the years.
"She was a charter member of the Minority College Relations Program, developing mutually beneficial partnerships between the government and Historically Black Colleges and Universities (HBCUs), Hispanic serving institutions, Native American serving institutions, and other minority serving institutions," according to the release.
Easter has a master's degree in business administration from St. Ambrose University. She launched the premier acquisition roadshow at the Little Rock District and has continued leading this industry forum to offer billions of dollars in opportunities and outreach to thousands of small businesses, according to the release.
In 2014, she and her district were chosen to receive the Excellence in Contracting Award for leadership of the Little Rock District Contracting Division from among 42 other leaders within the Corps of Engineers Contracting Enterprise, according to the release.
"Ms. Easter has a passion for serving as an advocate for the voiceless. Through her sorority, Alpha Kappa Alpha Sorority Inc., she developed and led programs to improve the lives of children with incarcerated parents, provided positive affirmations, beauty makeovers, and personal hygiene packets to women in domestic violence shelters, fed families in homeless shelters and donated coats to keep them warm, provided personal hygiene care packages for human trafficking victims, and lobbied for legislation at the Capitol to prosecute human trafficking criminals. She has worked with non-traditional entrepreneurs to promote and foster turning their passions into profits," according to the release.
She has been a Junior Achievement instructor, teaching business principles to elementary students. She received the Federal Employee of Excellence in Leadership Award for facilitating community service programs and activities to help women move from welfare to the workforce.
Easter is a mentor to young professionals throughout the nation. She has facilitated workshops on behalf of the district's leadership development program.
After retirement, Easter plans to pursue a global platform as an ambassador for Historically Black Colleges and Universities. She also plans to travel and spend quality family time with her grandchildren, Anayah, Leila and Noah, and her adult children, Marcus and Akilah.
Sponsor Content