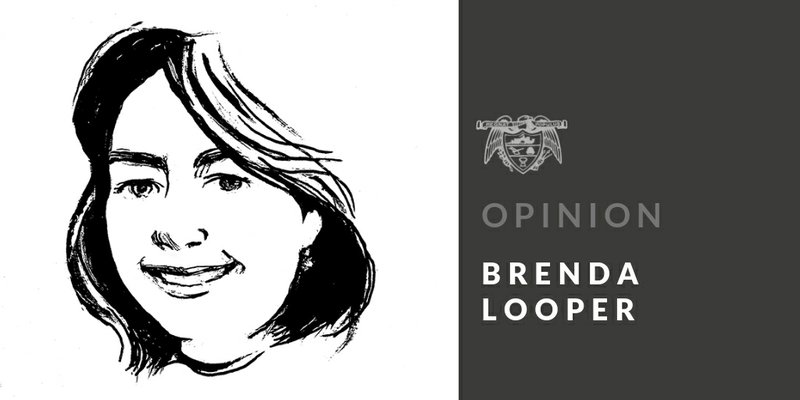 Brenda Looper
This is the time of year I always look forward to; sure, there's the whole holiday thing, but for me and my fellow word nerds, there are Word of the Year announcements.
Doesn't take much to make me happy sometimes. And in a year like this one, well, I need some happy.
Which is why you might have heard some colorful swearing coming from my part of central Arkansas when several dictionaries released their words of the year in the past few weeks. Really, you guys couldn't let it be something to take our minds off this year?
Of course not, because that's not how these things work. They don't reflect the reality we wish we had (dang it), but the one we have and for which people searched related terms. And in this pretty awful year (decade, really) of 2020, we sought to define that which has kept us cooped up in our homes (those of us who aren't essential workers) and masked in public (not counting those who think this whole covid-19 mess is much ado about nothing ... if nothing is 282,000 deaths and counting in the U.S.).
Cambridge Dictionary dropped its news two days before Thanksgiving (uh ... thanks?) that its Word of the Year was "quarantine," saying, "Our data shows it was one of the most highly searched words on the Cambridge Dictionary this year. Quarantine was the only word to rank in the top five for both search spikes and overall views (more than 183,000 by early November), with the largest spike in searches (28,545) seen the week of 18-24 March, when many countries around the world went into lockdown as a result of covid-19."
Cambridge also noted a new meaning emerging: "a general period of time in which people are not allowed to leave their homes or travel freely, so that they do not catch or spread a disease," which it has added to the traditional definition of containing a person or animal who has or may have a disease to prevent its spread. And before you say, "They can't do that," remember that dictionaries record how words are being used, and as words shift in meaning, so do definitions. Telling people how words should be used is a job left to grammarians.
A little less than a week later, Merriam-Webster and Dictionary.com both unveiled "pandemic"--an outbreak of a disease that occurs over a wide geographic area (such as multiple countries or continents) and typically affects a significant proportion of the population--as the Word of the Year. Gee, thanks. Merriam-Webster noted its first big spike happened Feb. 3 when the first U.S. covid-19 patient was released from the hospital, and lookups only grew from there. On March 11, when the World Health Organization officially declared a pandemic, the dictionary saw a 115,806 percent increase in lookups over the same day in 2019, and the word has remained near the top of the list of lookups all year.
Coronavirus, defund, Kraken, quarantine, schadenfreude and malarkey (one of my favorites because it's fun to say) were also among the top lookups for Merriam-Webster.
But Oxford Languages couldn't pick just one word, not that a lot of people likely noticed when it was announced a couple of weeks ago. You know, covid deaths, unsettled election counts ... there was a lot going on.
"The English language, like all of us, has had to adapt rapidly and repeatedly this year," it wrote. "Our team of expert lexicographers have captured and analysed this lexical data every step of the way. As our Word of the Year process started and this data was opened up, it quickly became apparent that 2020 is not a year that could neatly be accommodated in one single 'word of the year'."
Instead, Oxford designated "Words of an Unprecedented Year," tackling dozens of words related to the pandemic (such as covid-19, quarantine, social distancing, mask-shaming, superspreader, etc.), world Englishes (how other English-speaking regions refer to quarantines/lockdowns and other pandemic terminology), technology (remote learning, Zoom-ready, etc.), the environment (bushfire, climate, net zero, etc.), social movements and social media (BLM, cancel culture, QAnon, etc.), and politics and economics (impeachment, Brexit, mail-in, furlough, etc.).
You can download the 30-plus-page report here: languages.oup.com/word-of-the-year/2020. Then you can marvel at how excited Oxford's lexicographers got about words this year, including new coinages like Blursday and covidiots. Semantic shifts will do that.
As Oxford noted in its closing statement, "From the sobering discourse of pandemics and politics, to the light-hearted neologisms that have emerged in times of darkness, language is the common thread connecting these shared experiences across the globe."
Considering so many of us live in different realities, any connection is to be applauded right now.
So, my fellow word nerds, what have been your favorite words this year? What words do you hope to never see again? Let me know at the email address below, or on my blog, Serenity is a Fuzzy Belly, and I might include you in a future column.
--–––––v–––––--
Assistant Editor Brenda Looper is editor of the Voices page. Read her blog at blooper0223.wordpress.com. Email her at blooper@adgnewsroom.com.
Sponsor Content