We have a fairly small immediate family, compared to many others. My father was an only child, and my mother only had one sister, so the title "aunt" and "uncle" were often given to close family friends. My Godparents were two of those anointed Aunt and Uncles--Uncle Rick and Aunt Cathy.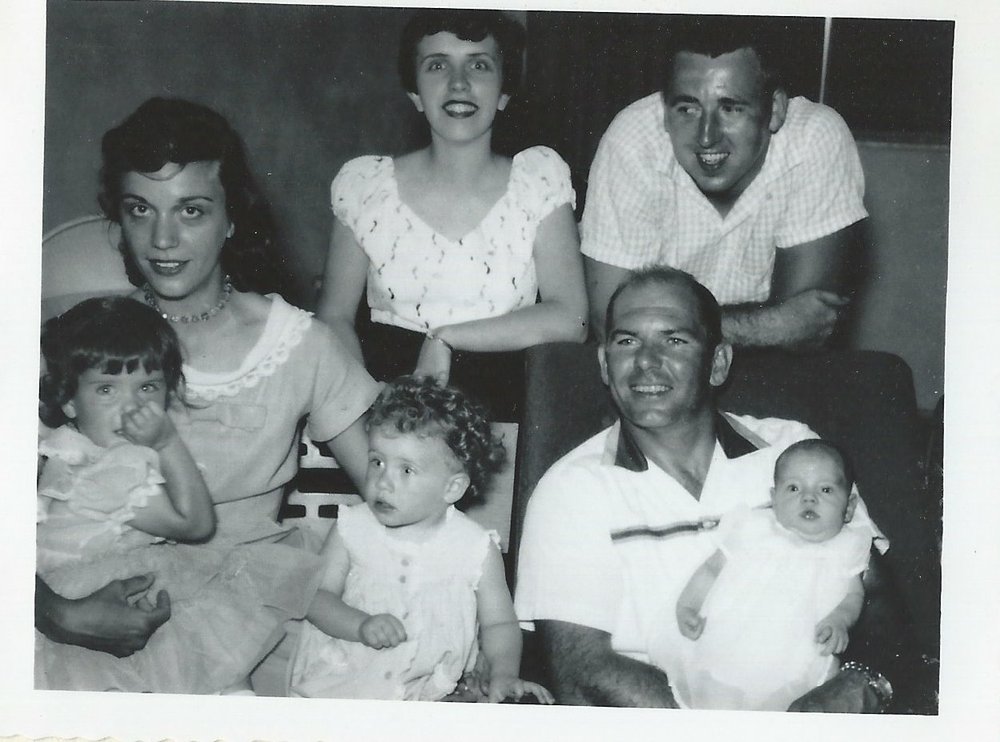 That is me after my christening in my Uncle Rick's arms. They had 4 children to our two, and we got together frequently when we were young.

As we got older and started moving around the country, visits were not as frequent, but we still had time to get together from time to time. They would come visit, or we would.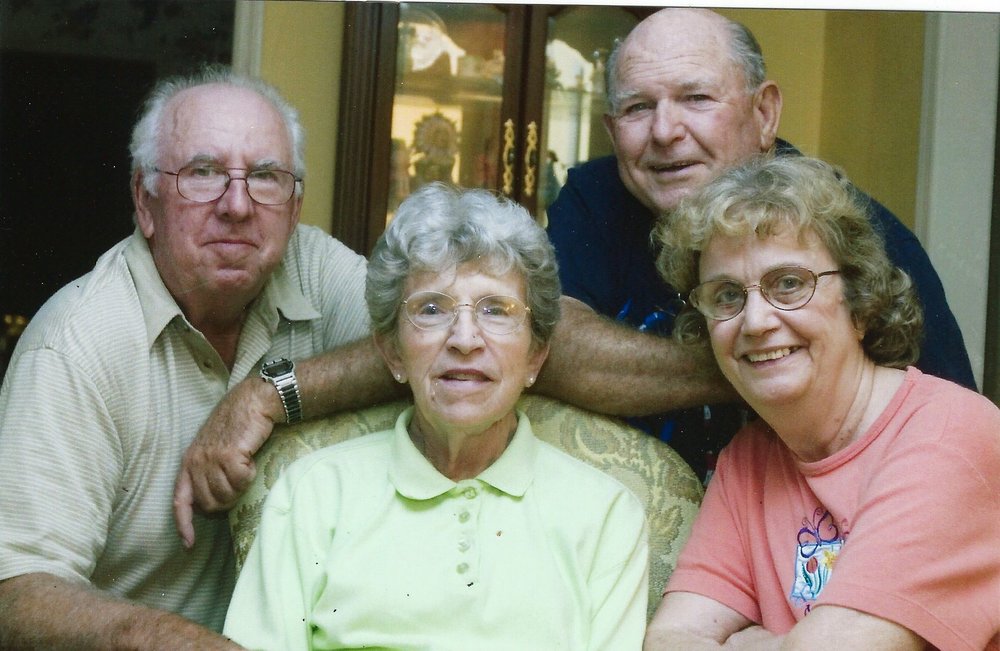 As we grew older, we would see them most commonly at weddings, and then more recently at funerals. It is a rite of passage. Such was the case this past week, when my sister and I traveled to St. Louis to attend Uncle Rick's funeral. He missed 90 by a few weeks. He lived a full live and was always full of love and laughter. He had varied interests and a passel of children, grandchildren and great-grandchildren, along with a large extended group of family and friends. He would have had a great time at the visitation and service!
Although funerals are sad occasions, they are also joyful. Celebrating the life of a man who was full of life when he lived, and who had a long and happy life, is always a celebration, but reconnecting with extended family who we haven't seen in years is also a nice part. We spent hours at the visitation on Thursday, catching up with many we knew, then had time to visit after the funeral at a luncheon.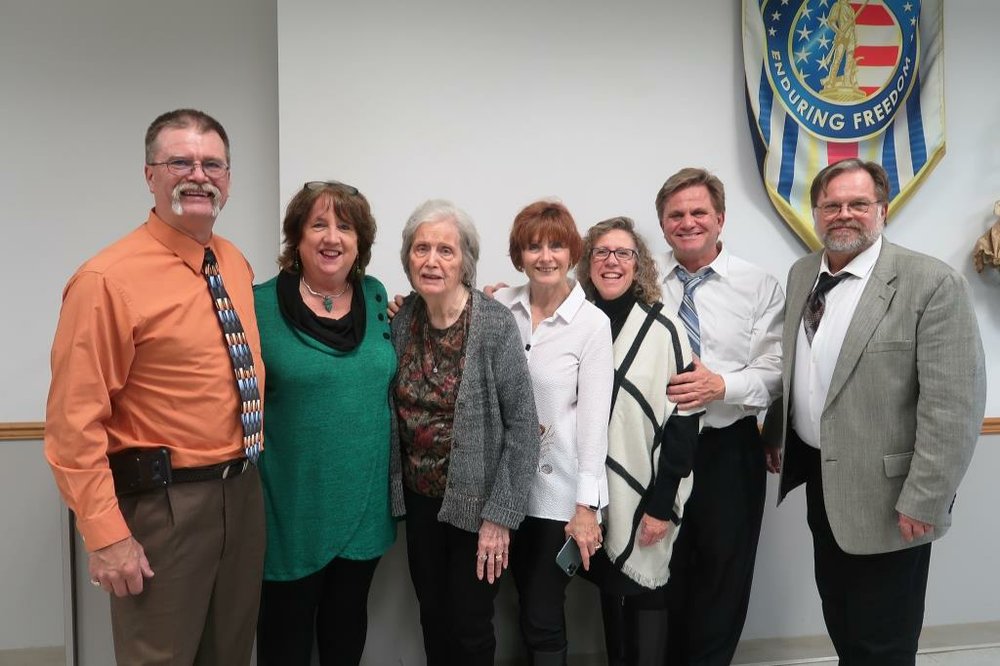 He was very involved in veteran affairs in St. Louis, and had a lovely tribute at the funeral home from the Veterans of Foreign Wars, and a nice military service at the national cemetery.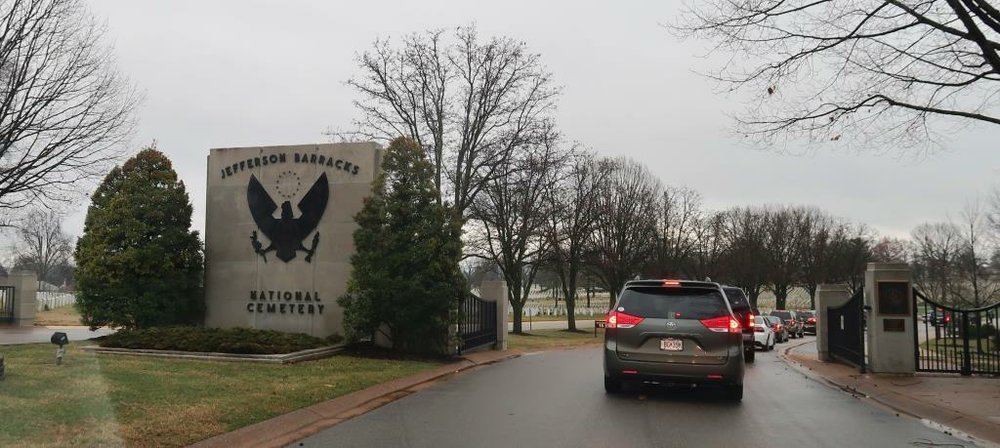 That is one busy place--while we were there, we saw four other services! It is highly regulated and scheduled.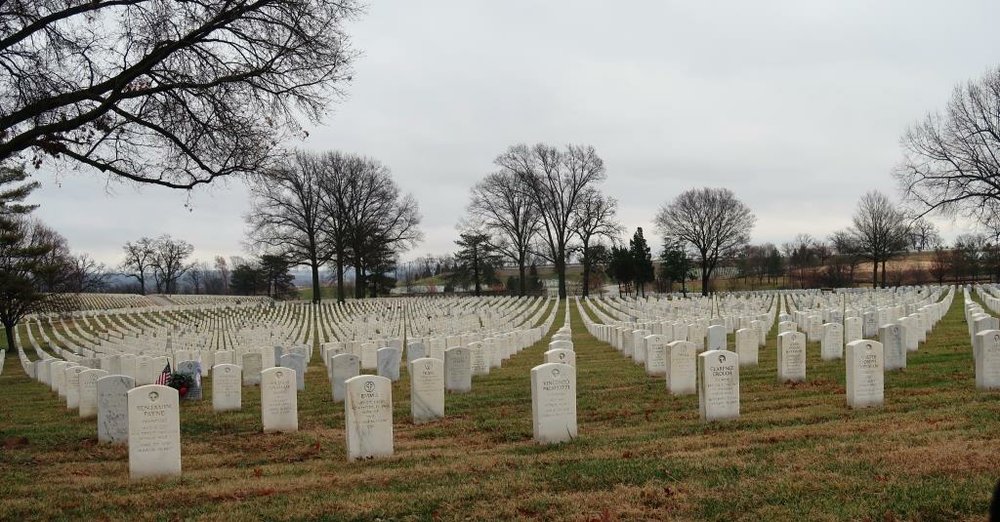 Funerals have a way of making you reminisce about events in the past. We had many talks about our families beach trips, and family gatherings. Ten years ago, Clay, Katie and I were able to go with my Dad and his wife to Uncle Rick's surprise 80th birthday party
where we got to visit with the entire O'Dell clan.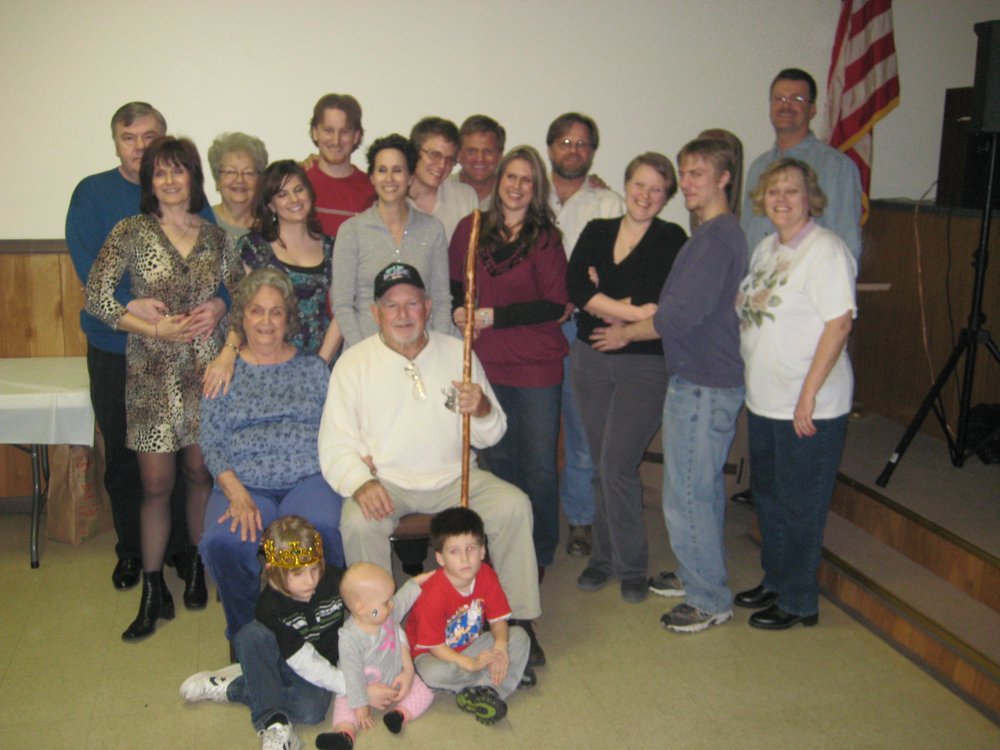 Time flies in 10 years time.

Live life to the fullest, just like Uncle Rick.