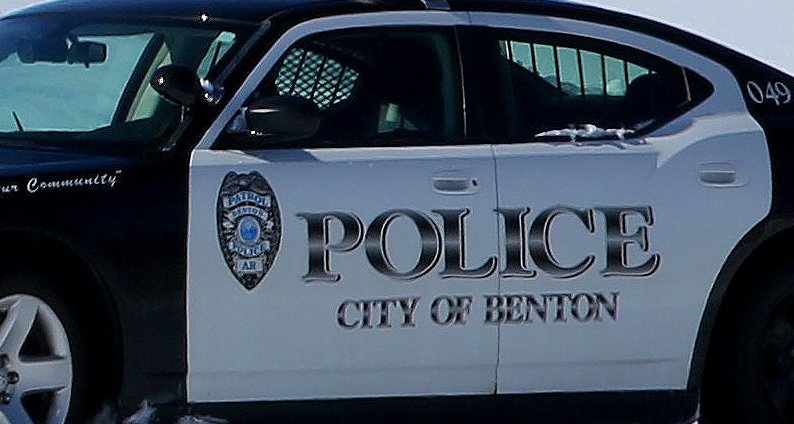 A Benton Police Department vehicle is shown in this file photo.
A pedestrian was fatally struck early Sunday by a vehicle in Benton, authorities said.
Benton police responded just before 2 a.m. to the Interstate 30 frontage road at McCright Street and found 30-year-old Jacob Bridges dead.
Police are still investigating the crash, and no charges have been filed.
Police spokeswoman Krista Petty said the department would not release additional details about the vehicle and driver involved in the wreck except that driver is cooperating with police during the investigation.
Sponsor Content