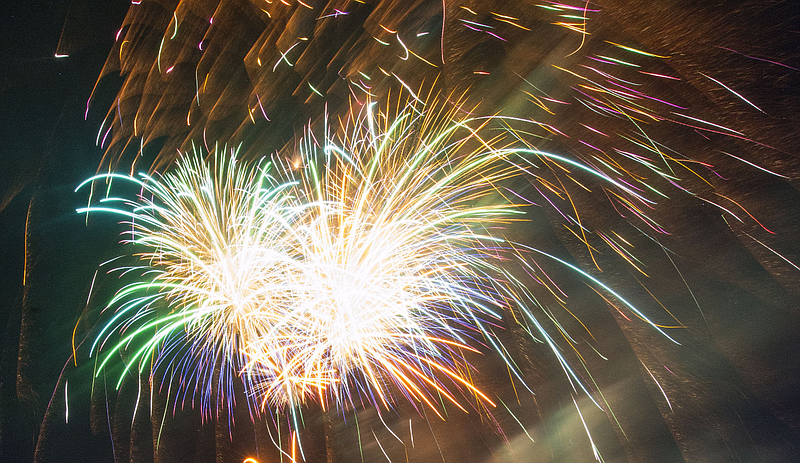 FILE -- Guests watch Wednesday, July 3, 2019, during the city of Bella Vista's annual Independence Day fireworks display at Loch Lomond Park. ( Ben Goff)
Temperatures across Arkansas are expected to tick down a few degrees over the holiday weekend, according to the National Weather Service, but with the slight cool-off comes increased chances for rain.
Highs across the state Friday are forecast to be in the low 90s, said meteorologist Dan Koch with the weather service in North Little Rock.
Most of the state will have a chance for rain, from about a 50-60% chance in Northwest Arkansas to around a 70% in much of the rest of the state, including Central Arkansas, he said. Storms are expected intermittently through the day.
On Independence Day temperatures may tick down an additional few degrees. Koch said rain chances are also lower, around 50% for most of the state, and storms are more likely in the afternoon.
Similar temperatures and lower chances for rain are expected Sunday.
Humidity will remain high throughout the weekend, Koch said, so if Arkansans are spending time outdoors, he said it will be important to stay cool and hydrated.
Sponsor Content