Mystery Plants week of July 6
There was another stumper this week, and Ann couldn't help, because it would have been cheating—I took the picture from plants in her yard. I was quite impressed how many got false aloe or Manfreda correct from that picture, but now you are getting a glimpse of the pictures I get to identify. Great job.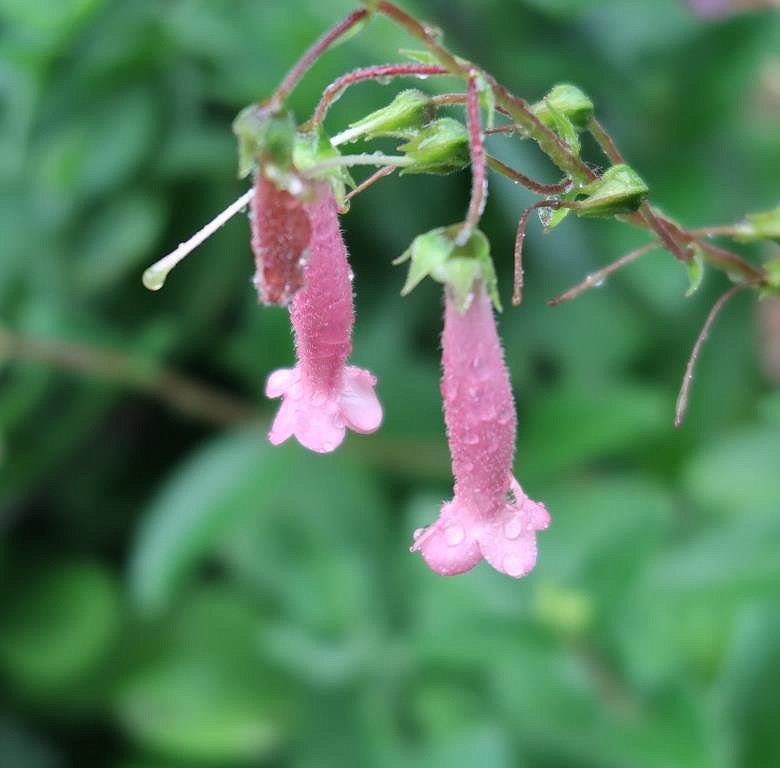 Sinningia – Arkansas Bells was the plant no one could identify. Sinningia 'Arkansas Bells' was introduced from the late Dr. Jon Lindstrom, a woody plants expert and professor in the horticulture department at the University of Arkansas. Jon passed away from cancer several years ago, but he loved unusual plants and introduced quite a few. He would be thrilled that not only was Sinningia in the running this week, but Manfreda as well. This hybrid cross in the gesneriad family of Sinningia sellovii and Sinningia tubiflora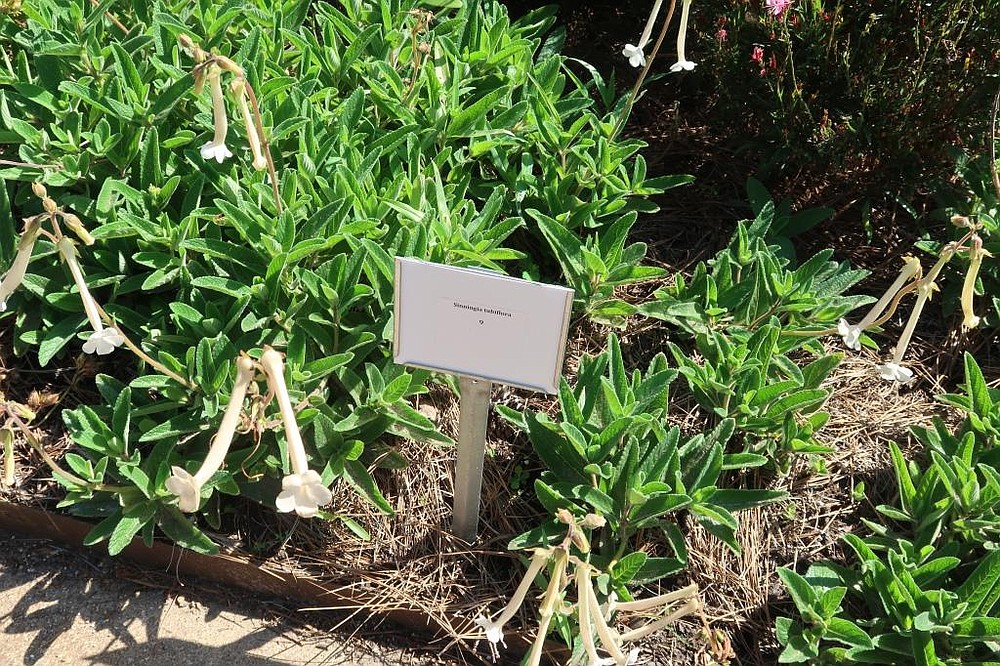 is related to African violets. It is a great sun to part shade perennial that blooms from spring through summer. The leaves are fuzzy and green and the plant produces spikes of pink tubular flowers which are popular with hummingbirds. It grows three feet tall and wide.

Crocosmia,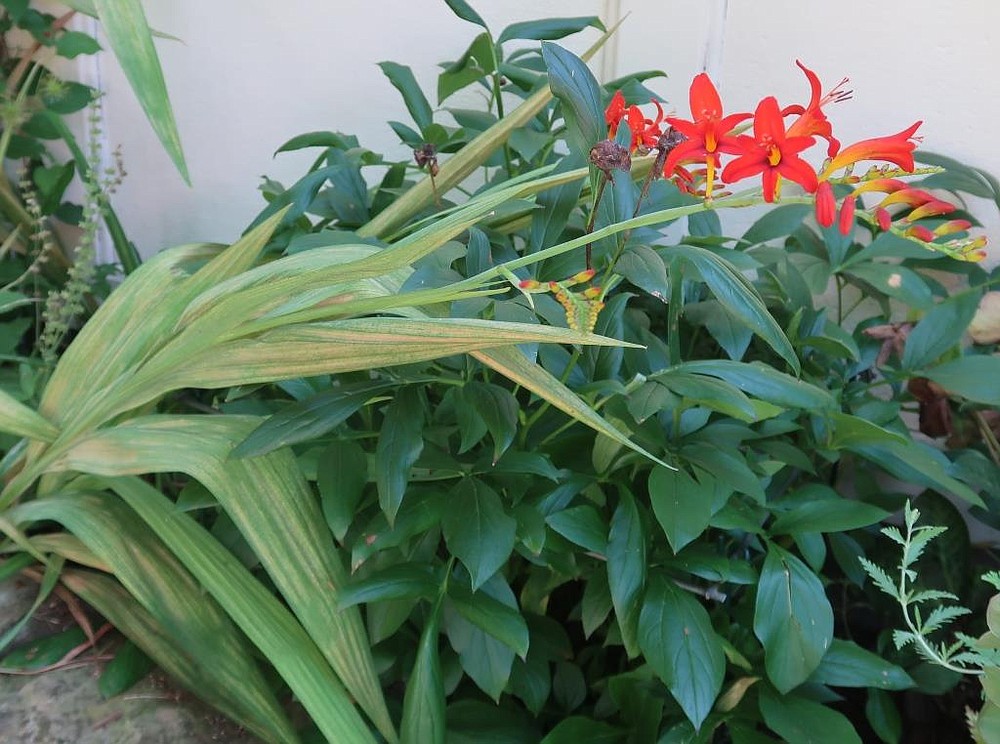 commonly called Crocosmia, Lucifer Lily or Montbretia it is a member of the iris family. It blooms best in full sun but will be aggressive with foliage in a shady garden. Small corms or bulb-like structures live underground and multiply. Strap-like foliage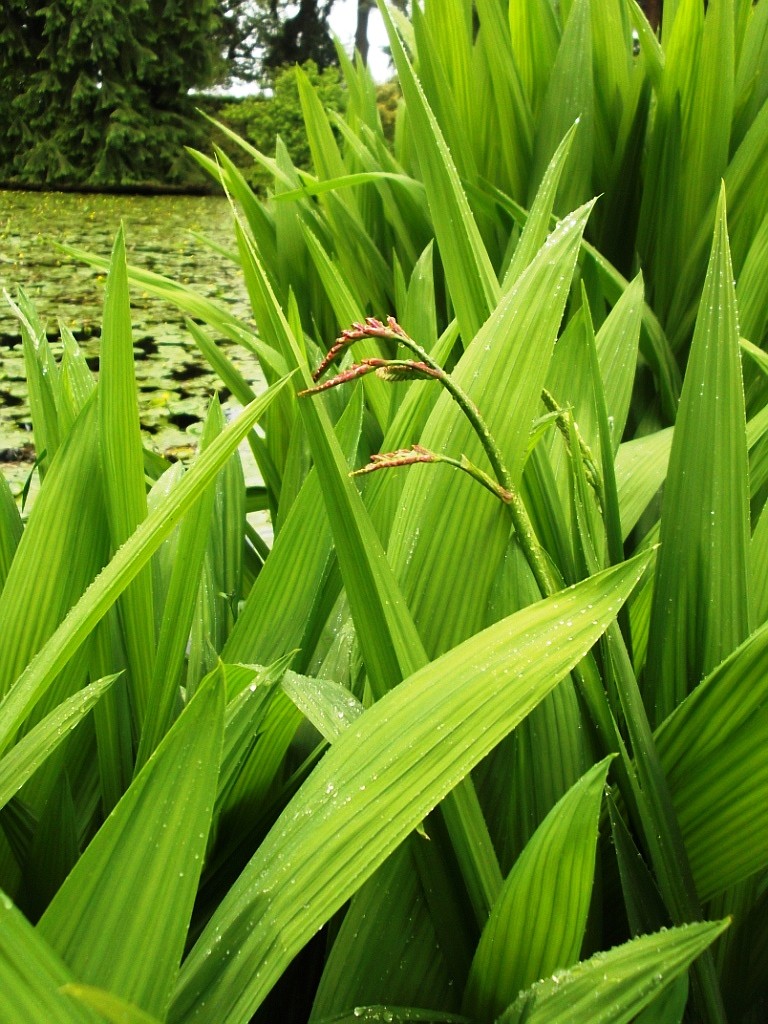 supports clusters of red,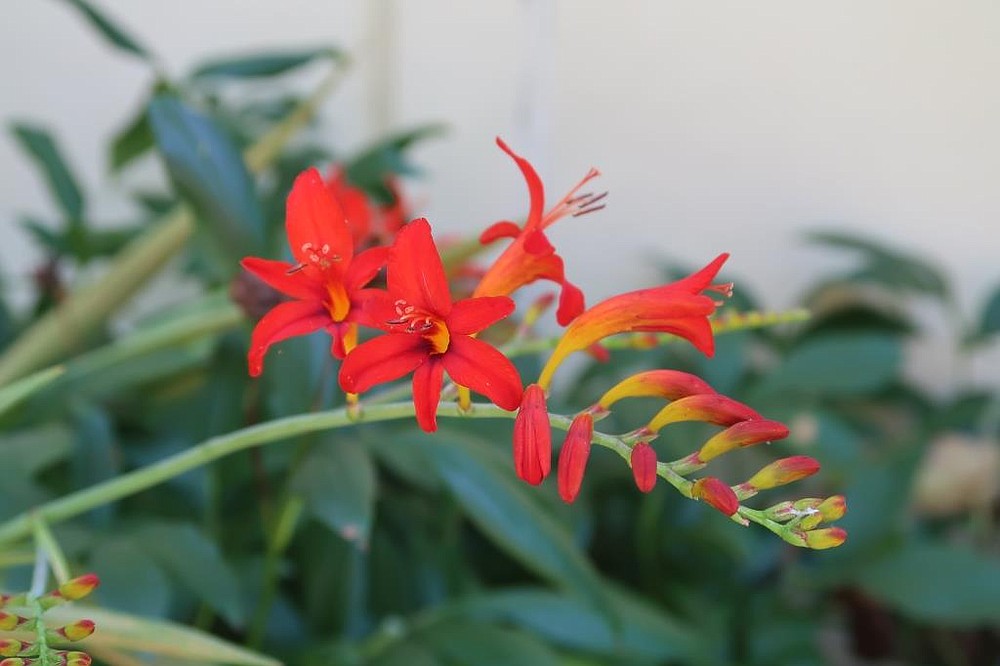 orange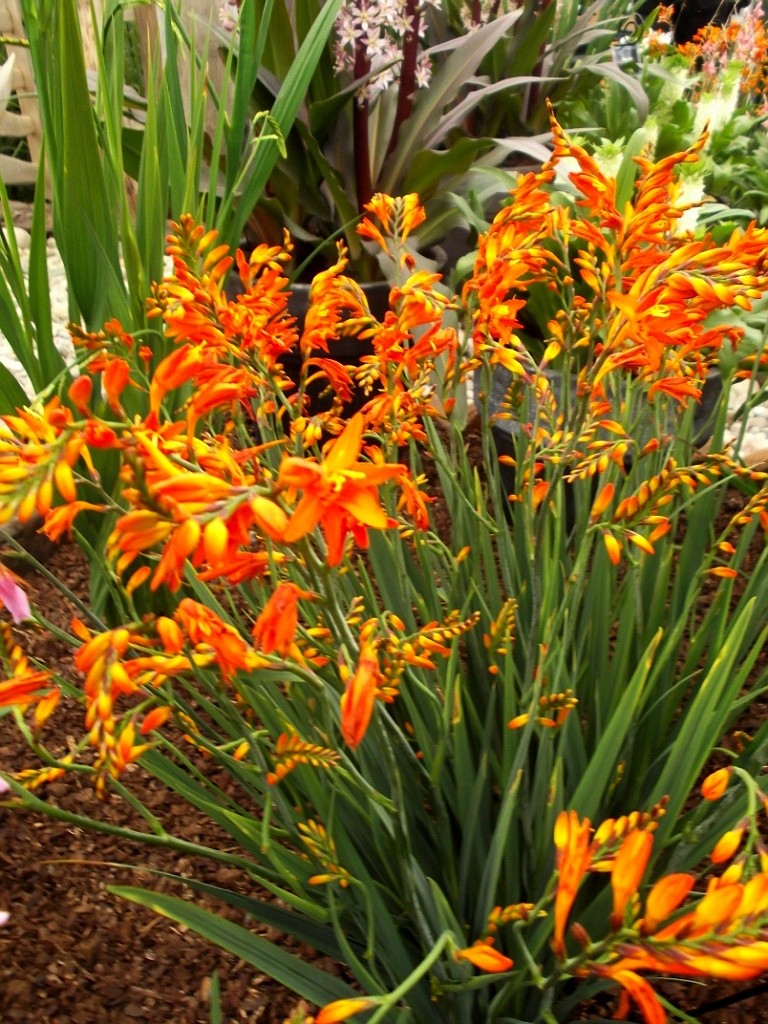 and occasionally yellow blooms. The color can be stunning in the garden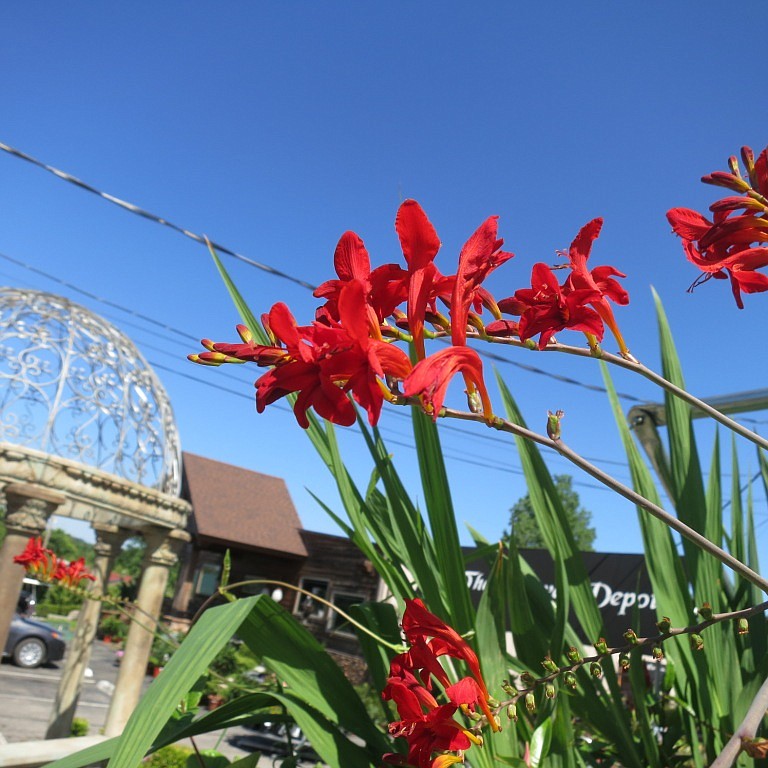 and the hummingbirds like them. Use caution as they can spread, especially in shady areas where they don't bloom so spend all their time growing and spreading leaves.
Manfreda virginica (previously Agave virginica)
has the common names false aloe and agave. One source also called it Rattlesnake Master, but that is a totally separate plant for me--Eryngium yuccifolium.
Manfreda produces a rosette of thick leathery leaves which support a 4-5-foot upright flowering stalk. The flowers are greenish white tubular flowers that look like small sticks. This perennial is native to the southern US and Mexico where it blooms from summer through early fall. It is a low maintenance plant for full sun to partial shade and is quite drought resistant. Capsule like fruits follow the flowers.
Filipendula rubra or Queen of the Prairie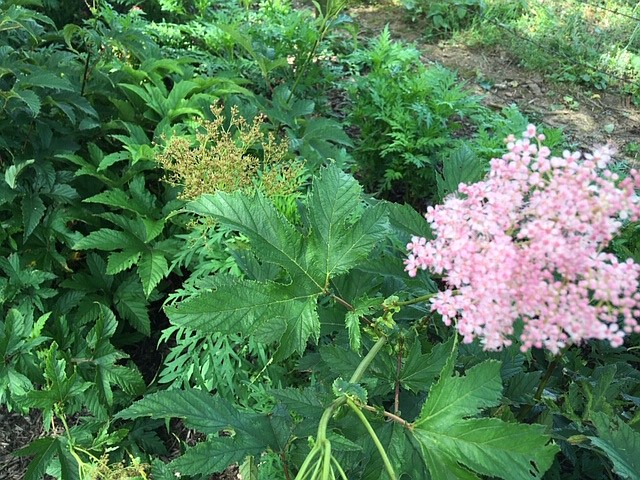 is a spirea look-alike when in bloom. Some of you guessed spirea. It is a native perennial that can grow up to 6-8 feet tall and 4-5 feet wide. It thrives in full sun to partial shade and blooms in the summer months. The flower clusters are born on the tips of the branches and are clusters of pale pink flowers which are fragrant.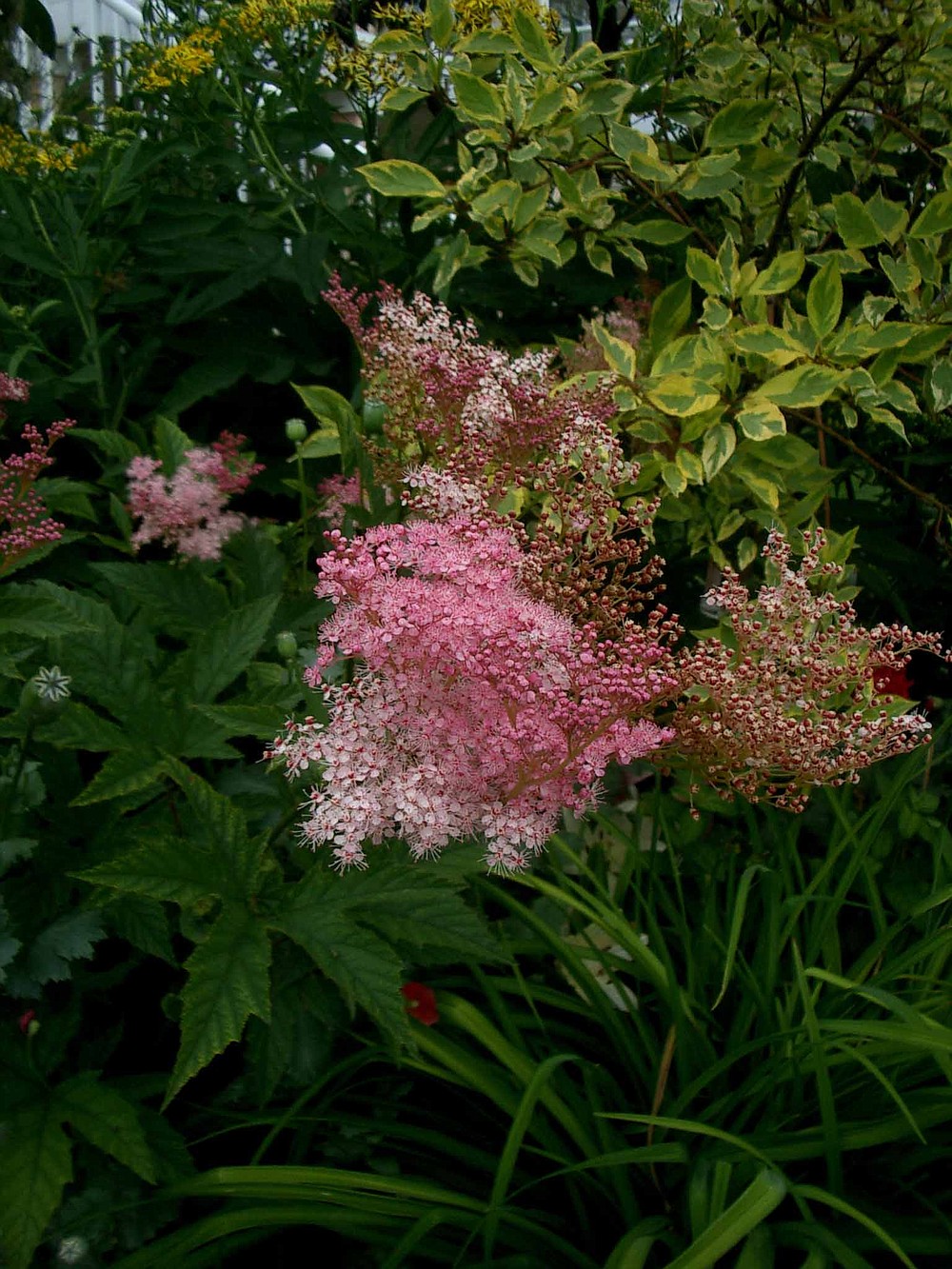 Since it can handle wet and dry soils, it is a plant suitable for rain gardens, but it needs plenty of room to grow.
While not considered invasive, it can become aggressive in the right locations.
Sponsor Content