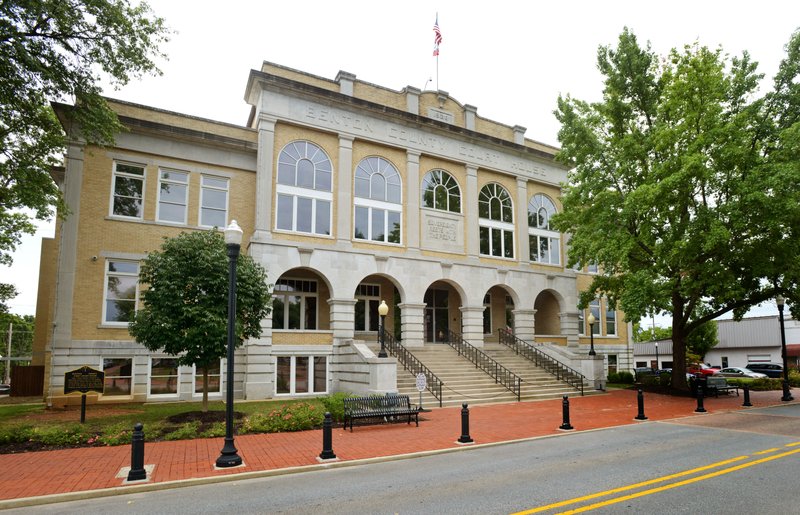 The Benton County Courthouse. ( Ben Goff)
Residents on Tuesday night voiced their backing for resolutions supporting county law enforcement and the Bills of Rights.
More News
County meeting
• Quorum Court: 6 p.m. July 30 in Circuit Judge Robin Green's courtroom.
Source: Benton County
Mike Jones may be reached by email at mjones@nwadg.com. Tracy M. Neal can be reached by email at tneal@nwadg.com.
Sponsor Content