Elsewhere in entertainment, events and the arts:
'Resolute' artwork
"Resolute," an exhibit of recent paintings by Catherine Wood Burton, is on display Friday-Sept. 12 at Cantrell Gallery, 8208 Cantrell Road, Little Rock. Gallery hours are 10 a.m.-5 p.m. Monday-Saturday or by appointment. Call (501) 224-1335 or visit cantrellgallery.com.
'Vapors' author talk
Hot Springs native David Hill will discuss his debut book, "The Vapors: A Southern Family, the New York Mob, and the Rise and Fall of Hot Springs, America's Forgotten Capital of Vice," in a virtual program, 6:30 p.m. today via Zoom. Rex Nelson, senior editor and columnist for the Arkansas Democrat-Gazette, will moderate. It's part of the Central Arkansas Library System Roberts Library's Six Bridges Book Festival. Register at tinyurl.com/yxd2njbc; call (501) 918-3098 or visit cals.org.
Events postponed
Main Street El Dorado has postponed its July Summer on the Square events, including the Grill Wars Steak competition and Music on the Square with Jimmy Lewis and the 8 Second Ride and Identity Crisis, from this weekend to Saturday, Aug, 22, citing concerns about the coronavirus pandemic. Grill Wars teams can register for more than $2,000 in cash and prizes. Call (870) 862-4747 or visit mainstreeteldorado.org.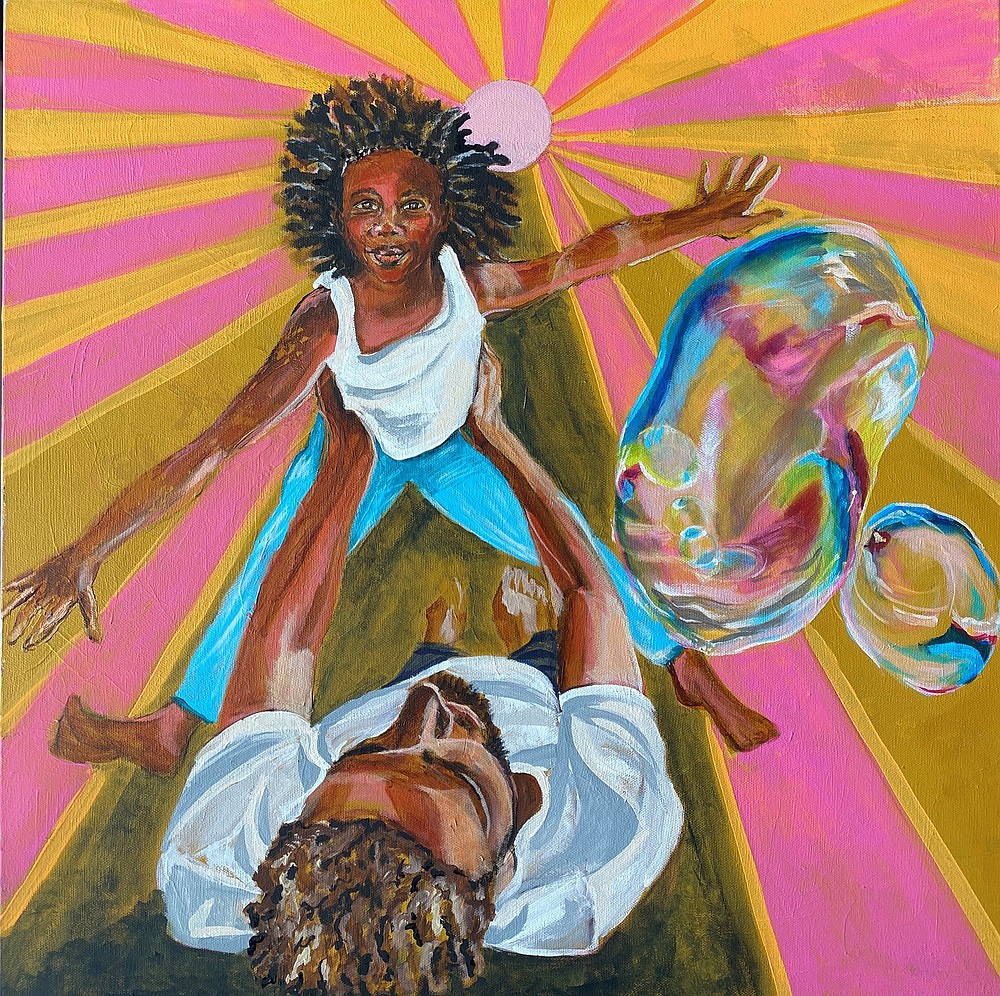 "Flying & Floating" is part of an exhibit of recent paintings by Catherine Wood Burton, on display Friday-Sept. 12 at Cantrell Gallery. (Special to the Democrat-Gazette)
Singing to the 'Wizard'
The Foundation of Arts Young Artist Theatre will stage "The Wizard of Oz" (music and lyrics by Harold Arlen and E.Y. "Yip" Harburg, based upon the classic movie, derived from the classic novel by L. Frank Baum, adapted by John Kane for the Royal Shakespeare Company), 6 p.m. Friday and 10:30 a.m. and 2:30 p.m. Saturday at the Forum Theatre, 115 E. Monroe Ave., Jonesboro. Tickets are $12, $8 for children 12 and younger, senior citizens, military and Arkansas State University students, faculty and staff. Call (870) 935-2726 or visit foajonesboro.org.
'Outside Coastal Hubs'
Writer/director Jeff Nichols, a founder of the Arkansas Cinema Society, and producer Emily Best, founder and CEO of crowd-funding platform Seed&Spark, will take part in a virtual "fireside chat," noon July 31, to teach aspiring filmmakers how to "bring power back to their communities and establish a creative career outside coastal hubs."
Nichols' films include "Shotgun Stories," "Take Shelter," "Mud," "Midnight Special" and "Loving." Best produced the 2010 film "Like the Water."
Seed&Spark is hosting the event in conjunction with the society; sponsors are WeTransfer and Shutterstock.
Reserve a "seat" at Eventbrite: tinyurl.com/ y2rmwgzr.