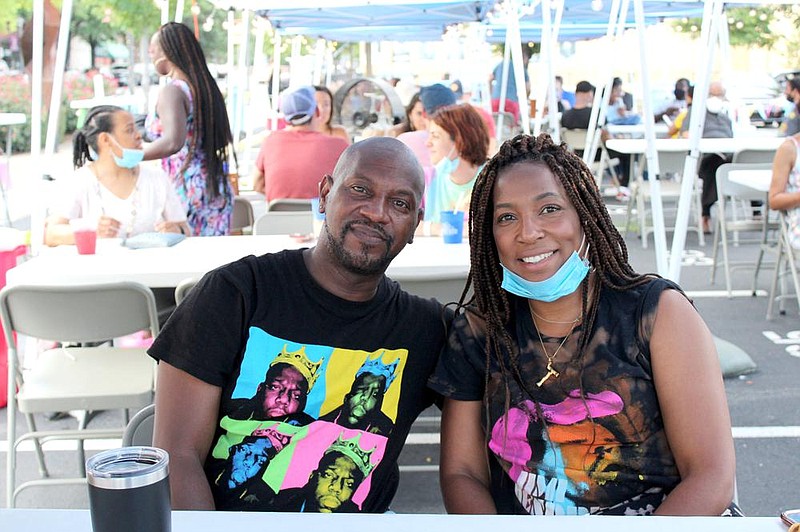 Andrew Freeman and Tonya Tonie (Arkansas Democrat-Gazette/Rachel O'Neal)
Renowned trumpeter Rodney Block kicked off the opening of a temporary entertainment district July 17 in the SoMa District.
Owners of seven South Main Street establishments received approval from the city of Little Rock for the district -- which stretches from 12th to 17th streets along Main Street. Adult customers of the restaurants may carry their to-go drinks to the SoMa Outdoor Dining Room.
Gallery: SoMa Entertainment District
[Gallery not loading above? Click here for more photos » arkansasonline.com/726soma/]
The restaurants are the Root, Mockingbird Bar and Tacos, Raduno Brick Oven & Barroom, Esters, South on Main, Community Bakery and Loblolly Creamery. The temporary district is an expansion of the River Market Entertainment District, which operates along President Clinton Avenue and one block south, from Rock Street to River Market Avenue.
Sponsor Content