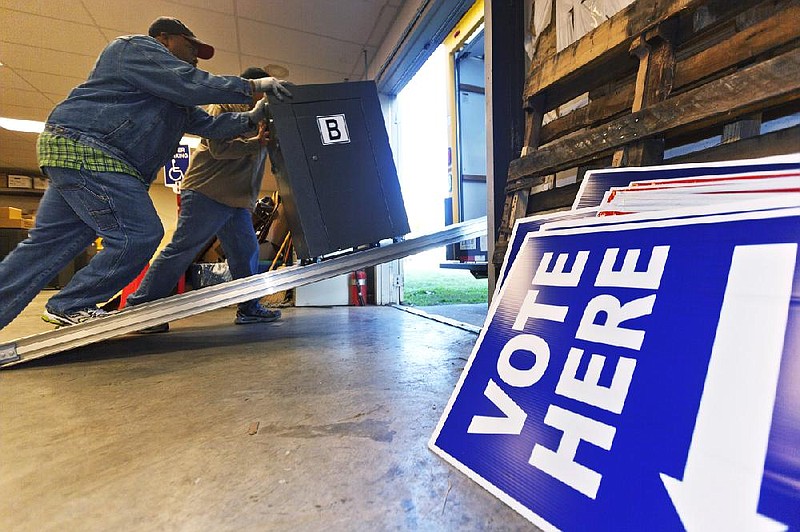 Delivery driver Ralph Nelson pushes a vote-counting scanner into a truck at the Pulaski County Election Commission warehouse in Little Rock in this Wednesday, Oct. 31, 2012, file photo. (AP Photo/Danny Johnston)
Three candidates in North Little Rock and two in Maumelle filed Wednesday to run for offices in the 2020 municipal elections, according to the office of the Pulaski County Circuit and County Clerk.
Terry C. Hartwick will run for mayor of North Little Rock. Currently he is director of the North Little Rock Parks and Recreation Department and served as the city's mayor from 1984 to 1988.
[RELATED » Full coverage of elections in Arkansas » arkansasonline.com/elections/]
Diane Whitbey, North Little Rock's city clerk and treasurer, filed to run again for the office, and City Council member Charlie Hight filed to run again for one of two Ward 4 positions.
Maumelle City Council member Terry Williams filed to run for the Ward 3 seat she currently holds, and Christine Gronwald filed to run for the City Council's Ward 1 position.
Sponsor Content