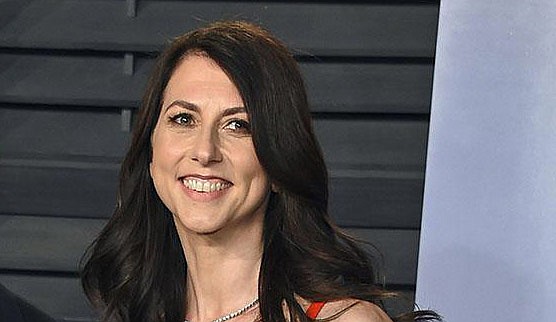 MacKenzie Scott is shown in this March 4, 2018 file photo. (Photo by Evan Agostini/Invision/AP, File)
• MacKenzie Scott said she has donated about $1.7 billion to several causes including racial equity, climate change and public health, as the world's 13th-richest person works to fulfill a pledge to give away a majority of her wealth. The novelist's $59.3 billion fortune derives from a 4% stake in Amazon.com Inc., which she received as part of her divorce from Jeff Bezos, the world's richest man. In a blog post Tuesday, she outlined her philanthropy and said the global turmoil in the first half of 2020 spurred her to call attention to organizations and leaders driving change and addressing inequities. She wrote under what she said was her new last name, Scott. She still uses Bezos on her Twitter account. "There's no question in my mind that anyone's personal wealth is the product of a collective effort, and of social structures which present opportunities to some people, and obstacles to countless others," she said. Scott joins a growing list of American billionaires who have stepped up their giving at a time when the covid-19 pandemic has exacerbated income inequality and the death of an unarmed Black man at the hands of Minneapolis police has driven calls for racial justice. Scott's Amazon stake has surged this year as the pandemic made consumers reliant on online shopping. She is now the second-wealthiest woman in the world, according to the Bloomberg Billionaires Index.
• At 92, composer Burt Bacharach, whose career began in the 1950s, says he's enjoying a burst of creativity thanks to his new collaboration with Nashville singer-songwriter Daniel Tashian. On Friday they'll release a five-song EP titled "Blue Umbrella." And despite being separated by two time zones and a couple of generations, the two men are still writing music together, including a work in progress titled "Quiet Place." "I do have an ending," Bacharach told Tashian during a recent three-way phone call. "It hits home. Later we will talk and I will play it for you. I think it's what you're looking for." "I can't wait," Tashian, 45, responded. That's the likely reaction of any Bacharach fan to the prospect of new music from the composer of "This Guy's in Love With You," "Raindrops Keep Fallin' on My Head," "What the World Needs Now Is Love" and "Arthur's Theme (Best That You Can Do)," among many other hits. The EP is Bacharach's first album in 15 years, and he's glad to keep busy during the coronavirus pandemic. "In these times it's like a lifesaver, while being terrified at what's happening outside," Bacharach said from his home in Pacific Palisades, Calif.. "It's a form of therapy." Tashian, is also delighted by the improbable collaboration. "They say when the student is ready, the teacher appears," Tashian said from his home in Nashville, Tenn.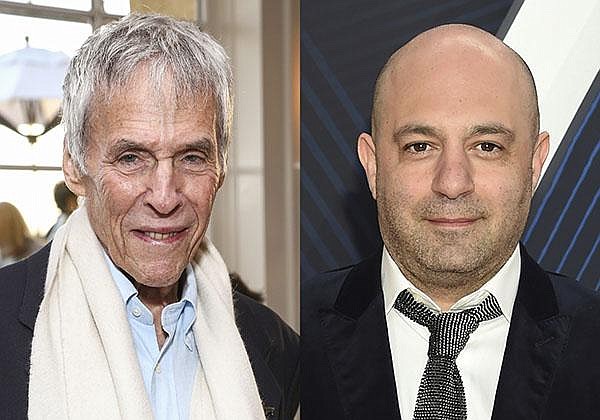 Burt Bacharach attends the 2016 Newport Beach Film Festival Honors in Newport Beach, Calif. on April 23, 2016, left, and Daniel Tashian arrives at the 52nd annual CMA Awards in Nashville, Tenn. on Nov. 14, 2018. The pair collaborated on a five-song EP titled "Blue Umbrella," out on Friday. (AP Photo)
Sponsor Content