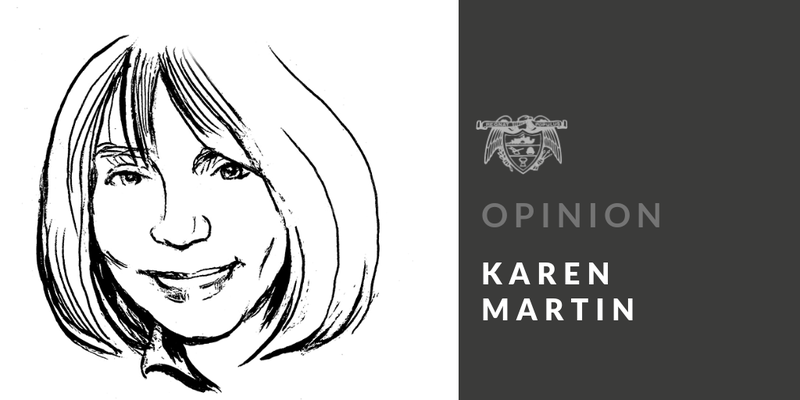 Karen Martin
We've been watching Upload on Amazon Prime. It's a 10-episode 30-minute sci-fi comedy set in 2033, where people can upload their consciousness to a digital afterlife after their physical bodies die.
The premise is fascinating: When a hard-partying 27-year-old app developer named Nathan (Robbie Arnell) nears death after his smarty-pants self-driving car won't obey commands and crashes, his girlfriend Ingrid (Allegra Edwards) picks up the hefty tab for him to head to Lakeview, an ultra-luxurious virtual resort. If she stops paying, his digital immortality will cease.
What's left of Nathan's self-awareness is sent there by Nora (Andy Allo), a living customer service agent known to her Lakeview clients as Angel, who aids him in negotiating his new unlimited-data existence, if you can call it that, in a stylish yet bizarre new world that has much to offer. But not everything is what it seems, because it's not really there.
And besides, maybe that car accident wasn't a computer error. Maybe Nathan, worthless though he seems, was murdered. His dumpy, determined cousin Fran (Elizabeth Bowen) intends to find out. Her qualifications? "I'm very good at puzzles," she says.
I'm not a big fan of Upload creator Greg Daniels' hugely popular series Parks & Recreation, and I like the original British mockumentary The Office (with Ricky Gervais) much better than Daniels' American version with Steve Carell and John Krasinski. But Upload is in another realm.
OK, some of the comedy is dopey and obvious. But since the tech involved in spinning the story is close enough to modern concepts for us to relate to it (hologram cell phones, similar to that seen in the 2019 TV mini-series Years and Years, automation of just about everything, 3D-printed food, robots that are hard to distinguish from humans), Upload doesn't feel vague and overly futuristic the way that Star Trek felt when it aired on TV in the late 1960s.
One of the reasons is that Upload's tech, though impressive, has plenty of glitches, creating laughs as well as horrors. Beware the scene in which there's an attempt to download a consciousness back into a body; it doesn't go well.
Watching Upload during a pandemic, when some of us have time to let our minds run around unsupervised, leads to thoughts of what the future of tech might look like beyond the next 12-18 months. Is Star Trek-style teleporting a consideration? Not yet.
Here are some technology predictions that have some chance of happening, according to howstuffworks.com. Some are good, some not:
• The shrinking of computing size, with some models powered by five atoms or less.
• Development of a space elevator for transporting people from the earth to the moon and Mars via a high-tech thread.
• Reading people's minds with machines.
• Using machines and algorithms to track big data, which will affect the importance of independent decision-making.
• Using tools assembled at the molecular level.
• The creation of universal translators, allowing two people who speak different languages to communicate in their own voices using languages they don't know or understand.
• Developing of surrogates, avatars or robots to live our online and tech lives for us.
Here are more predictions from inc.com:
• Biometric data will power more wearables, allowing us to use heart rate and brainwaves as inputs to control spatial computing environments.
• Publishers will use machine learning and artificial intelligence to get better at determining readers' interest in different types of content.
• Neural interfaces will allow us to transfer our thoughts to computers without use of speech or text.
• Local public-serving news outlets will fight against misinformation on tech platforms.
• Retail purchases will become autonomous and cashierless.
• Working remotely will be common with the aid of hologram conferencing.
What about virtual afterlife, the core premise of the series (an idea that Little Rock's Ed Bethune explores in his newly released novel The Thinking Spot, in which a character considers making a video that includes "that weird idea they have about uploading our memories to the Internet so we could live forever")--is that a coming attraction?
"Even the most rudimentary uploading is many decades away," Seattle futurist Richard Yonck tells Geekwire.com, adding that the glitchy nature of artificial intelligence and other systems depicted in the series is what resonated with him the most. "That's going to be reality for a long time, especially for any newer technology."
Karen Martin is senior editor of Perspective.
kmartin@arkansasonline.com
Sponsor Content