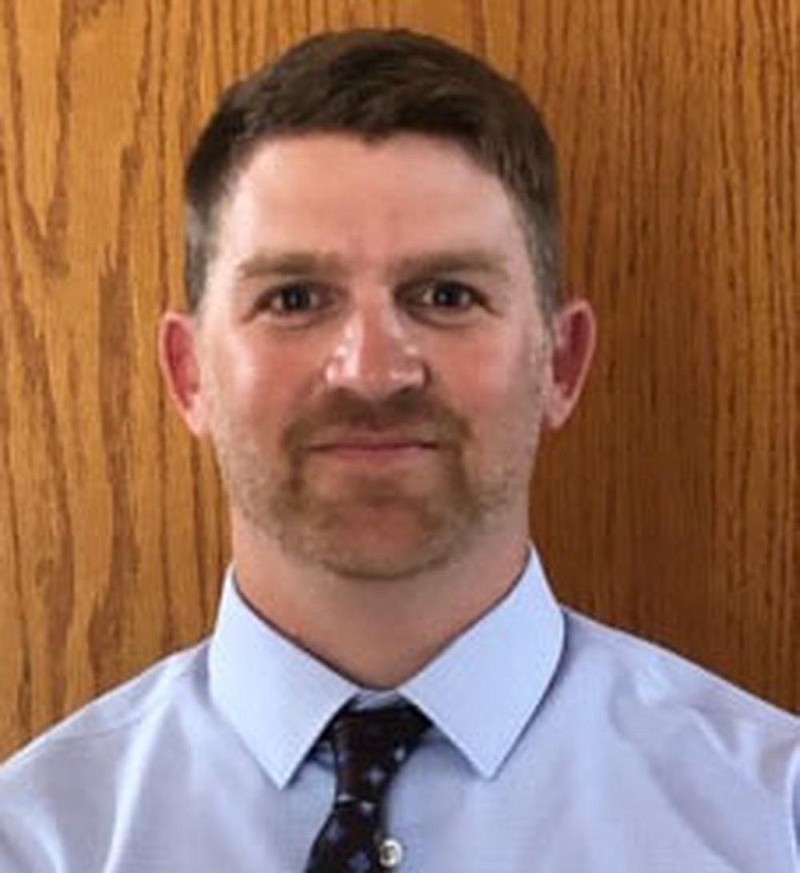 Michael Milum Jr.
Cody Vaught was hoping to find another basketball player when talking to Don Thomas about his son, Tyler, at a parent meeting a while back.
It turns out the Ozark Catholic athletic director and boys' basketball coach found a baseball coach, too.
"We were just talking and I was thinking 'Man, this guy knows a lot about baseball,'" Vaught said. "We talked some more and I got the feeling he'd coached. So I started asking more questions. I was 5 years old when he graduated."
A little while later he found a person to start a baseball program at the school only in its third year of existence.
Thomas was a four-year letterman for the University of Arkansas in baseball in the mid-1980s and a part of two teams that went to the College World Series. He also played in the minor leagues in the Atlanta Braves organization and later spent 18 years as a pro scout for the Braves.
The 53-year-old has high school head coaching experience in Louisiana including a year at Evangel Christian in Shreveport. He also served as an assistant coach in college under current Arkansas coach Dave Van Horn at Northwestern State, along with stops at Southern University and Texarkana College.
Vaught couldn't think of a better person to start the baseball program at the school.
"In baseball terms, it's a home run hire for us," Vaught said. "He's a class act and such a genuine person and he's going to start our baseball program from scratch.
"When you're a smaller school, you try not to expand too fast. But when a Don Thomas falls in your lap, I'm pumped."
Thomas, whose son attended St. Joseph Catholic School in Fayetteville, moved back to Northwest Arkansas almost two years ago. He's looking forward to the challenge.
"Coaching has always been a passion of mine," Thomas said. "When that job opportunity opened up, I saw it as a chance to build a foundation. I love the challenge of it. Baseball is really big in this area.
"There's no reason we can't build a very successful baseball program here."
The school, which has grown from 24 students in the high school to around 75, also added Peggy Estes as its new volleyball coach. Estes, who played volleyball at Henderson State, has been the coach at St. Vincent de Paul junior high in Rogers for the past four years. She will guide a program that's only in its second year of existence.
In addition, Adriana Stacey and Jamie McAfee were hired as co-cheer coaches. This will also be a new program at the school, Vaught said.
The teams will compete in the 1A-1 West Conference for the first time during the 2020-21 school year.
-- Paul Boyd
BASEBALL
Milum hired at Springdale
Michael Milum Jr. was named the new baseball coach at Springdale High, replacing Scott Johnson.
Milum was the baseball coach at Class 4A Warren for the past four seasons, where he led the Lumberjacks to their first regional tournament in more than a decade and advanced to the state tournament in 2019, the first time the program earned a state tournament bid since 2006.
"We're excited to come to a district where there is so much tradition in athletics," Milum said. "We can't wait to get there and to be a Bulldog."
Milum graduated from Nashville High School and earned his Bachelor of Science degree in PE and Health in 2013 from Arkansas Tech. He went on to receive a Master of Liberal Arts degree from Houston Baptist University where he served as a graduate assistant with the Huskies baseball program.
Milum said he plans to have his family moved to Northwest Arkansas by mid-July.
-- Chip Souza
SOFTBALL
Rawlins takes over at Gravette
Gravette didn't have to search very far to find a new softball coach.
Skyler Rawlins, a native of Seneca, Mo., was hired for the position during a recent school board meeting. He replaces Taos Jones, who will remain at Gravette in an administrative position.
"I know the tradition there at Gravette, and I know the type of program that coach Jones built there," Rawlins said. "So when I saw that the position was going to be open, I knew it would be a place I would be interested in.
"Gravette has great administration, a great athletic director and a great coaching staff. It also has great athletes, and I thought my family would fit in with that community."
The 31-year-old Rawlins has coached high school softball for eight years, the last seven at McDonald County, Mo. The Lady Mustangs, who played their softball seasons in the fall, went 48-7 during the last two seasons under Rawlins.
"Skyler fits the culture that we have here," Gravette athletic director Norman Mitchell said. "He's going to work hard while he is here, and we're excited to have him around."
-- Henry Apple
Sponsor Content