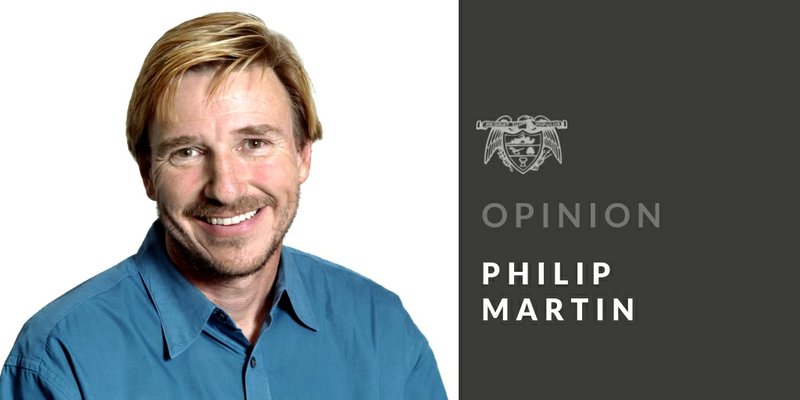 Waking in the morning to the feeling of her fingers on my skin
Wiping out the traces of the people and the places that I've been
-- Kris Kristofferson,
"Loving Her was Easier"
I got in the car on Saturday morning and turned on the Outlaw Country satellite radio station, expecting to hear Dwight Yoakam talking about the lingering influence on California-based country rockers on the way we live now, and instead caught Steve Earle singing a Kris Kristofferson song in front of an audience.
And then Lucinda Williams came on and started singing I have seen the morning burning golden on the mountain in the skies . . . . and for a moment I thought Kris Kristofferson was dead.
This, I figured, was some sort of hastily organized tribute that was pre-empting Greater Bakersfield the same way the channel had turned over to John Prine's music after his death in April.
It took a few minutes, and the cheery patter of the host as he introduced Raul Malo, to understand that it wasn't an eulogic concert, just a birthday celebration. Mr. Kristofferson turned 84 on Monday. The show was recorded earlier this year aboard the fifth annual Outlaw Country Cruise, which sailed in late January and returned in February.
Kristofferson was the guest artist-in-residence for the voyage, which featured some 30 acts, from Kinky Friedman to Robbie Fulks to Ray Wylie Hubbard. Apparently, SiriusXM records a lot of the shows that occur on the cruises for broadcast on Outlaw Country and other channels.
I want to interrogate the wave of relief felt when I figured out Kristofferson wasn't dead. I met Kristofferson once, in passing, at a movie junket, and always liked him as an actor and a songwriter, but have gone months without thinking about him at all. I happen to like him as a performer, but then I'm drawn to unpretty voices singing allusive songs that reach for something more than facile rhymes.
They say that when he signed his first record contract with Monument Records, he was surprised; he thought label founder Fred Foster was just going to offer him a publishing deal.
"Recording contract?" Kristofferson is supposed to have said, "But I sing like a frog."
"Yeah, you do, son," Foster replied. "But you sing like a frog that tells the truth."
As much as I like that story, I don't listen to Kristofferson all that often, and when I do it's usually because I'm trying to work out my own version of one of his songs. His keys are my keys; we play the same chords.
Kristofferson was born six months before my father was, and there are points of congruency. They both were military men, they both were Golden Glove boxers, they both loved Johnny Cash. But Kristofferson wasn't like my father; he had long hair and bedroom eyes and a guitar. He was a kind of poet, I thought, and probably a model. At the very least I wanted to look the way he did in his 1976 movies A Star is Born and The Sailor Who Fell from Grace with the Sea.
I now understand that neither of these movies is very good, though I enjoyed the first and was intrigued by the second, which was marketed as an erotic thriller. It wasn't until several years later when I read the Yukio Mishima novel that I could begin to understand it. (It is about how people can dehumanize themselves; the gang of detached Nietzschean teenagers that eventually murder the protagonist seem very much like some of the people you meet on the Internet these days, incels practicing "absolute dispassion" by resisting all tender impulses with the "full iciness of [their] heart." It is a novel worth revisiting given the apparent strangeness of our world.)
What Kristofferson represented was a kind of athletic masculine intellectualism. He wasn't androgynous like David Bowie or Mick Jagger; he could credibly play a football player in Semi-Tough. He was--I am still thinking of him in the past tense--he is something that I aspired to be. And maybe that's why I am still mourning the idea of a world without him.
The world is always changing. The air stirs, molecules reorganize themselves, no day is ever like any other. At some point you might come to some arrangement with the way things are, you might begin to understand that human beings will never fix themselves, that we will be forever blighted by the same troubles in more or less the same proportions as we were before we ever built a fire or walked upon the moon. We are what we are, and that's OK.
What is important, at least on a personal level, is how we struggle, and what we struggle toward. We won't make it across this river--at least no one has made it yet--but, like the man says, we beat on, boats against the current, our eyes fixed on some green light. Maybe somewhere along the line we write an almost perfect sentence or we catch the light at just the right angle or we see an eagle turning in the sky.
Kristofferson had a scare a few years ago; they thought he had Alzheimer's, which might be the cruelest disease for someone who has led a full and unmeasured life--someone who emptied Bob Dylan's ashtrays during the recording of Blonde on Blonde, who landed a helicopter on Johnny Cash's lawn to deliver some demo tapes--but it turned out he had been misdiagnosed; that he was really suffering from Lyme disease.
It took some doing, but they fiddled around with the medication, and he got his life, his memories, back. Another close call, for a guy who has probably had more than a couple in his time.
I'm glad he's still here. I will miss him if he dies (in Kristofferson's case we might at least entertain the possibility that he is a demigod, that something divine is mingled with his flesh). It will hit me hard, harder than the deaths of most strangers, and maybe I should be ashamed to say even some acquaintances.
But that is how our hearts proceed; we cannot regulate their attachments. For reasons that we cannot know we find ourselves intoxicated by certain patterns of light and shadow, by the way words rub against one another, by ballplayers and movie stars and sometimes even poets.
--–––––v–––––--
Philip Martin is a columnist and critic for the Arkansas Democrat-Gazette. Email him at pmartin@adgnewsroom.com and read his blog at blooddirtandangels.com.
Sponsor Content