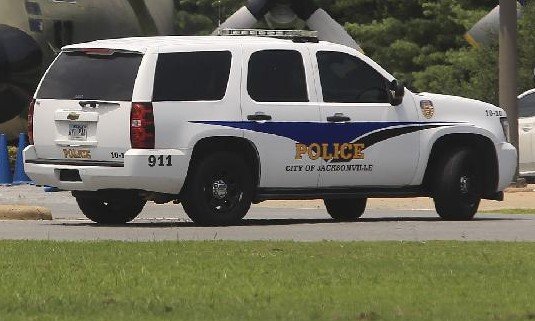 A Jacksonville police vehicle is shown in this 2014 file photo. ( Arkansas Democrat-Gazette / Staton Breidenthal)
Jacksonville police discovered a gunshot victim Tuesday morning at a Coffelt Road residence.
Around 7:20 a.m., officers responded to 2613 Coffelt Road and found Gregory Michael Stricklen, 31, of Carlisle, dead from a gunshot wound, according to a news release.
Police announced later Tuesday an arrest in Stricklen's death. Alexander Luigi Zaio, 27, faces charges of first-degree murder, aggravated assault, and a firearms offense.
Zaio is being held without bail, according to police. The investigation is ongoing.
This story has been updated.
Sponsor Content