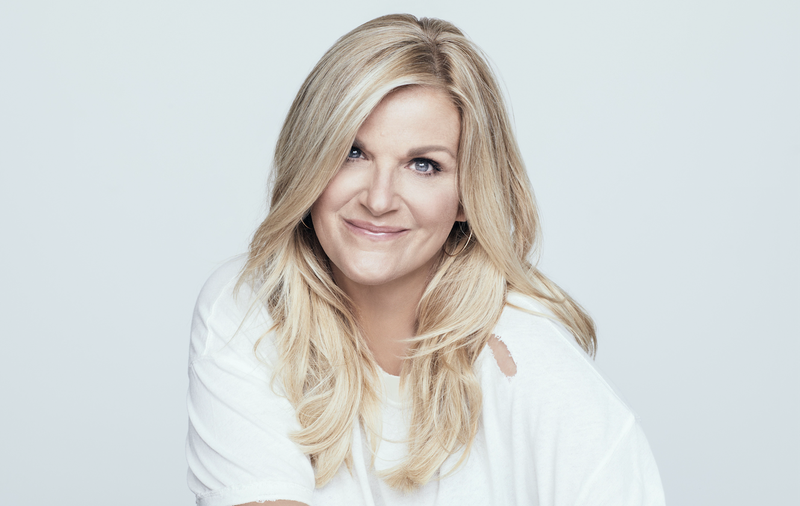 Trisha Yearwood performs Friday at Fayetteville's Walton Arts Center. (Special to the Democrat-Gazette)
Trisha Yearwood's "Every Girl Tour" includes an 8 p.m. Friday stop at Fayetteville's Walton Arts Center, 495 W. Dickson St. Country singer Yearwood's hits include "How Do I Live" and "She's in Love with the Boy." Tickets are $55.50-$95.50 plus fees. Call (479) 443-5600 or visit waltonartscenter.org.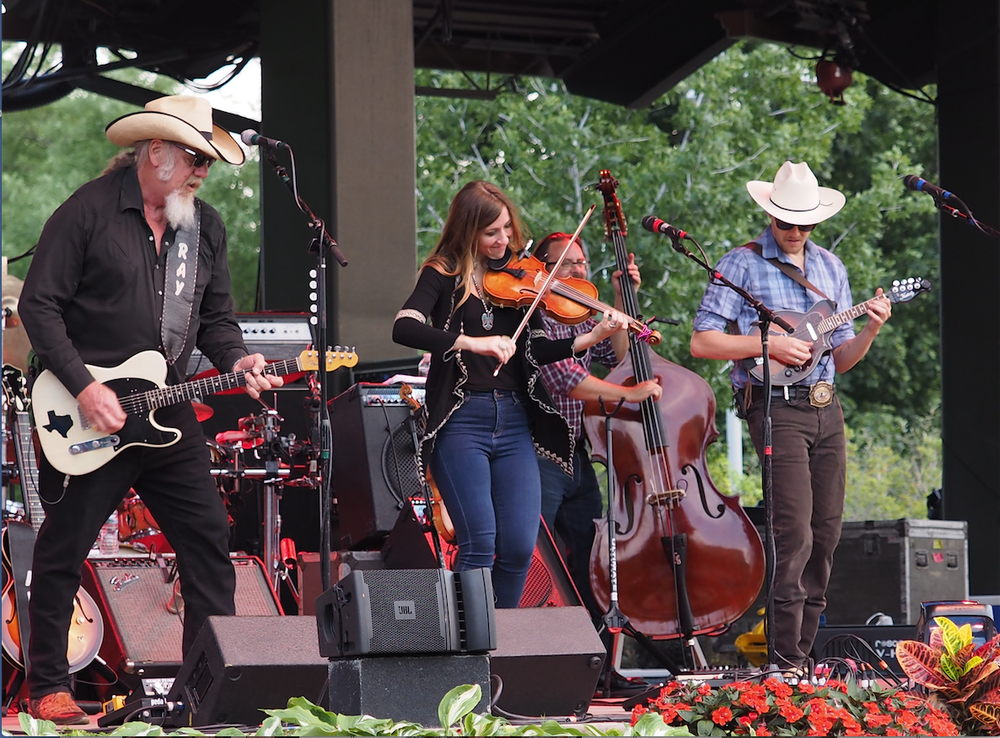 Asleep at the Wheel performs Saturday at the Eureka Springs Auditorium. (Special to the Democrat-Gazette/Patrick Carnahan)
Wheeling in Eureka
Austin, Texas-based country swing band Asleep at the Wheel performs, with opening act Red Dirt Rangers, at 7:30 p.m. Saturday at the Eureka Springs Auditorium, 36 S. Main St., Eureka Springs. Tickets are $49-$59. Visit theaud.org.
Piano quintet
Pianist Andrius Zlabys joins Arkansas Symphony musicians Geoffrey Robson and Katherine Williamson, violins; Ryan Mooney, viola; and David Gerstein, cello, to play Robert Schumann's Piano Quintet in E-flat major, op.44, for the orchestra's River Rhapsodies chamber music concert, 7 p.m. Tuesday in the Great Hall of the Clinton Presidential Center, 1200 President Clinton Ave., Little Rock.
Zlabys is soloing in Thomas Ades' In Seven Days: Concerto for Piano with Moving Image in the second of two Masterworks concerts at 3 p.m. today at Little Rock's Robinson Center Performance Hall.
Also on the program, the Rockefeller String Quartet -- Trisha McGovern Freeney and Linnaea Brophy, violins; Katherine Reynolds, viola; and Jacob Wunsch, cello -- performs the String Quartet No. 1 in c minor, op.51, by Johannes Brahms. And the Quapaw String Quartet -- Meredith Maddox Hicks and Charlotte Crosmer, violins; Timothy MacDuff, viola; and Gerstein -- performs Fanny Mendelssohn's String Quartet in E-flat major.
Tickets are $26, $1 for students and active-duty military. Call 501-666-1761, Extension 1, or visit ArkansasSymphony.org.
Election Night Relief
Arkansas singer-songwriters Sean Harrison, Jim Hathaway and Philip Martin will perform in a special Election Night Relief concert, 8 p.m. Tuesday at the White Water Tavern, West Seventh and Thayer streets, Little Rock.
Harrison is a Fayetteville songwriter best known for quirky country tunes about the average person's struggles. His debut album, Halfway from Nashville, was released on Cosmic Cowboy Records. Little Rock lawyer Hathaway writes songs that combine garage-pop and country. Martin is a Democrat-Gazette columnist and editor; his latest album is Something of a Miracle. There is a $5 cover charge. Call (501) 375-8400 or visit whitewatertavern.com.
A Seat at the Table
Three plays about American life, family and alternative experiences are part of A Seat at the Table, a staged reading of three plays over three nights -- 7:30 p.m. Tuesday-Thursday in the Haislip Theatre, Center for Performing Arts, at the University of Arkansas at Little Rock, 2801 S. University Ave., Little Rock.
The lineup:
• Tuesday: Elliot, A Soldier's Fugue by Quiara Alegria Hudes, an account of three generations of military service within a Puerto Rican family.
• Wednesday: Hir by Taylor Mac. A stay-at-home suburban mom and her live-at-home transgender son upend the family status quo.
• Thursday: Bootycandy by Robert O'Hara, the coming-of-age experiences of a gay black playwright in a dysfunctional family in a dystopic world.
Each performance will feature a panel discussion at 6:45 p.m. and a post-show talk-back and reception with the cast and crew. Tickets for each night are $10, $5 for college students, senior citizens, members of the military and UALR employees. Call (501) 569-3456 or visit tinyurl.com/rxq4hco.
Choirs collaborate
The University of Arkansas at Little Rock Chamber Singers, the Parkview High School Lab Singers, the Central High School Concert Mixed Chorus and Mirabai, a professional women's ensemble comprised of music educators from across the country, will perform as part of a concert titled "Voces Omnes: A Collaborative Choral Concert," 7:30 p.m. Tuesday in the Stella Boyle Smith Concert Hall, Fine Arts Building at UALR. The UALR Chamber Singers will perform Truth by Andrea Ramsey, a native Arkansan and a singer with Mirabai; the program will also include works by living composers Susan Brumfield, Daniel Elder, Dan Forrest, Ola Gjeilo, Susan LaBarr, Jacob Narverud, Andrea Ramsey and Moira Smiley. Admission is free. Call (501) 569-3294.
UCA art
The University of Central Arkansas' annual Student Art Competitive opens with a 4 p.m. reception Tuesday in the Baum Gallery of Art, McCastlain Hall, University of Central Arkansas, 201 Donaghey Avene, Conway. UCA students submitted up to three different pieces for judging and possible inclusion in the exhibit, on display through March 13. Juror is Amy Raehse, the executive director and partner of Goya Contemporary Gallery and Goya-Girl Press in Baltimore. Gallery hours are 10 a.m.-5 p.m. Monday-Friday, 10 a.m.-7 p.m. Thursday. Admission is free. Call (501) 450-5793, email bkyoung@uca.edu or visit uca.edu/art/baum.
See How They Run
An American actor and actress, a Cockney maid who has seen too many American movies, an old maid who "touches alcohol for the first time in her life," four men dressed as clergymen and a sedate bishop factor into See How They Run by Phillip King, 7:30 p.m. Friday-Saturday and March 13-14 and 3 p.m. March 8 and 15 at the Arts Center of the Ozarks, 214 S. Main St., Springdale Tickets are $25, $20 for senior citizens, with a $5 discount for center members. Call (479) 751-5441 or visit acozarks.org/main-stage-see-how-they-run.
Oral history
Rachel Seidman, director of the Southern Oral History Program, University of North Carolina and author of Speaking of Feminism, will give two talks in Central Arkansas this week about the program's work:
• 6 p.m. Wednesday March 4 in Sturgis Hall, Clinton School of Public Service, 1200 President Clinton Ave., Little Rock. Admission is free; register for a seat in advance by calling (501) 683-5239 or emailing publicprograms@clintonschool.uasy.edu.
• 6-7:30 p.m. Thursday at the Business School Auditorium at the University of Central Arkansas, 201 Donaghey Ave., Conway. Admission is free.
Seidman's Central Arkansas visit is under the aegis of First Person Plural, an oral history and public programs project focusing on the experiences and reflections of diverse mid-20th century Arkansas women. Visit 1stpersonplural.org.
'Victorian Wedding'
"A Victorian Wedding," opening Saturday and on display through May 2 at the Rogers Historical Museum, 322 S. Second St., Rogers, explores the changing traditions of 19th-century weddings through guided tours of the museum's Hawkins House. Hours are 10 a.m.-4 p.m. Monday-Saturday. Admission is free. Call (479) 621-1154 or visit rogershistoricalmuseum.org.
Sean Clancy contributed to this roundup.
Style on 03/01/2020
Print Headline: Trisha Yearwood to perform at Walton Arts Center
Sponsor Content