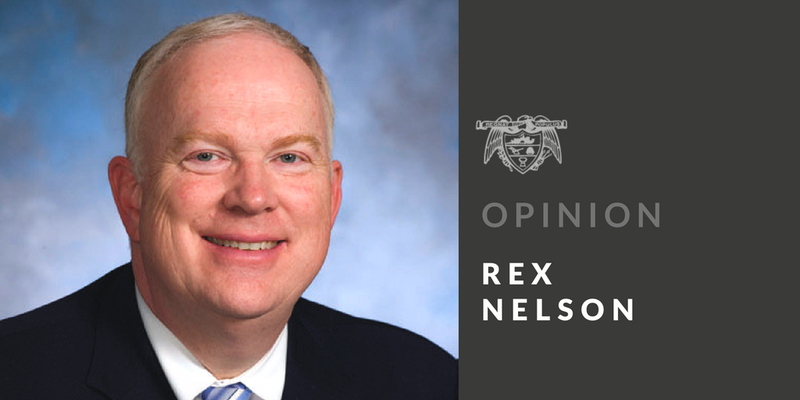 It was an idea whose time had come.
Less than four years ago, the Arkansas Food Hall of Fame was formed to celebrate a culinary scene that has never received the accolades it deserves. For decades, Arkansas cuisine was in the shadow of food from adjoining states--New Orleans Creole cooking, Memphis and Kansas City barbecue, Texas beef barbecue.
It was decided--under the sponsorship of what's now the state Department of Parks, Heritage and Tourism--to honor Arkansas' restaurants, food-themed events and proprietors. It was also decided to keep it special; only three restaurants per year would be inducted.
It wasn't planned this way, but the three inductees in the inaugural class are all black-owned restaurants. They are Jones Bar-B-Que Diner of Marianna, Lassis Inn of Little Rock and Rhoda's Famous Hot Tamales of Lake Village.
The class of 2018 saw the induction of Franke's Cafeteria of Little Rock, McClard's Bar-B-Q of Hot Springs and Venesian Inn at Tontitown. The class of 2019 consisted of the legendary barbecue joint Craig's in DeValls Bluff, Keeney's Food Market at Malvern, and Burge's Hickory Smoked Turkeys and Hams of Lewisville and Little Rock.
All 10 of this year's finalists eventually will find their way into the Hall of Fame. The three selected reflect geographic diversity along with a diversity of food styles. The inductees are Murry's Restaurant of near Hazen, Cattleman's Steak House at Texarkana, and Ed Walker's Drive In at Fort Smith. They've been regular stops for me during travels across Arkansas.
Murry's is so famous that a full-page photo of its fried catfish plate was in Garden & Gun magazine, an upscale publication that covers the South. And the editor of Southern Living, a magazine with a huge circulation, declared in 2017 that Murry's has the best catfish in the country.
When editor Sid Evans was a boy in Memphis, his father was a member of a duck club near DeValls Bluff. The elder Evans would take young Sid to Murry's original location in that town on the White River. I also grew up eating fish there as a boy as we made regular road trips to DeValls Bluff from my grandparents' house at Des Arc.
Evans wrote: "As far as I'm concerned, the best catfish in America is served at a place called Murry's Restaurant, just off U.S. 70 in Hazen, Ark. In an age when all sorts of restaurant chains serve fried catfish, there's something about Murry's that has kept me coming back for decades. It's not necessarily the decor, a melange of mounted ducks and geese and vintage Coca-Cola signs. It's not the wine list since Murry's doesn't serve alcohol. But there's something about the restaurant, the staff and the food that makes you feel welcome, also as if you were having dinner in someone's living room."
Olden Murry started the restaurant in the late 1950s. It soon occupied a ramshackle collection of trailers and boxcars. Stanley and Becky Young, his son-in-law and daughter, later moved Murry's to its current location. There's plenty to choose from, and it's all good--steaks, frog legs, chicken fried steak. It's open on Thursday, Friday and Saturday nights.
Cattleman's is barely in Arkansas since it's on the Arkansas side of State Line Avenue at Texarkana. It was founded by Roy Oliver more than half a century ago when State Line was still a two-lane road. In addition to steaks, there's seafood, quail, frog legs and other specialties that have had residents of Arkansas, Texas, Louisiana and Oklahoma coming to the family-owned restaurant for decades.
As far as I know, it's the only restaurant in Arkansas that has calf fries and turkey fries (if you don't know what they are, you might want to ask before you order) on the menu. I usually get the calf fries for an appetizer. For a main course, I order a chicken fried steak with one fried quail on the side.
If you grew up anywhere around Fort Smith, you know all about Ed Walker's. The last time I was there, I got into my car just as a piece of roast beef fell out of my sleeve. I took it as a sign that I had enjoyed my French dip sandwich.
Ed Walker's opened in 1946 and thrived as a drive-in restaurant in the car-crazy culture of the 1950s. It's still the only place in the state where one can have a beer delivered to the car after pulling up and blinking the headlights.
As noted, the other seven finalists will soon find their way into the Hall of Fame. Two of them, AQ Chicken House and Neal's Cafe, are right down the street from each other in Springdale. AQ stands for Arkansas Quality. Roy Ritter opened the restaurant in 1947 when U.S. 71 had two lanes. Ritter was one of the first people to build large chicken houses in northwest Arkansas. In what's now called vertical integration, he created his own processing plant and even a restaurant to serve fried chicken.
The other Springdale finalist opened even earlier. Toy and Bertha Neal launched Neal's Cafe in 1944. It has long been a center of the community. Every town worth its salt has that place where the locals gather early in the morning to drink coffee and discuss the day's news. In Springdale, Neal's is just such a place.
Little Rock also had two finalists this year: Bruno's Little Italy and Star of India. Four Italian immigrants came through New York's Ellis Island from Naples as the 20th century began. They brought with them their cooking and baking skills. The son of one of those men, known in Arkansas as Jimmy Bruno, was stationed at Camp Robinson during World War II. He returned to the state after the war to open his Little Italy Cafe in the North Little Rock neighborhood of Levy.
His sons Jay, Vince and Gio grew up in the restaurant. Bruno's Little Italy is now on Main Street in downtown Little Rock and stays full the five nights a week it's open. Come early if you don't want to wait for a seat. The restaurant doesn't take reservations.
When Star of India owner Sami Lal first came to the United States from India, he went to Dallas. He decided it wasn't quite right for him and landed in Little Rock in 1993. Lal, who was also a finalist in this year's proprietor of the year category, is known for remembering his customers' names and calling out "welcome home" when they enter his restaurant.
The other finalists were Feltner's Whatta-Burger of Russellville, Kream Kastle of Blytheville and Ohio Club of Hot Springs. Bob Feltner first operated a restaurant in Russellville known as Wonder Burger, but he became best known for Whatta-Burger, which opened on Thanksgiving Day in 1967.
When Arkansas Tech University students couldn't pay for their meals, Feltner would write down what they owed and let them pay when they could. Feltner, who died in 1997, said almost all of the students paid in full.
When Steven Johns opened Kream Kastle in 1952, he sold hot dogs out of a building that had window service only. The son of Lebanese and Syrian immigrants, Johns added a barbecue pit in 1955 and became known for chopped pork sandwiches, are called pig sandwiches in Blytheville. On Sunday nights, Johns would sell six pig sandwiches for $1.
He died in 1979. The restaurant is now operated by Johns' daughter Suzanne Johns Wallace and her husband Jeff.
In addition to being a finalist in the restaurant category, Ohio Club was this year's winner in the category known as People's Choice. That's the restaurant that receives the most overall nominations from across the state. Ohio Club is considered Arkansas' oldest operating bar. It was founded in 1905 by John "Coffee" Williams and nephew Sam Watt.
Everyone from gangsters to major league baseball players would drink in the bar. Today, under the direction of Mike and Dona Pettey, Ohio Club is also known for its food.
------------v------------
Rex Nelson is a senior editor at the Arkansas Democrat-Gazette.
Editorial on 03/22/2020
Print Headline: Hall of famers all
Sponsor Content