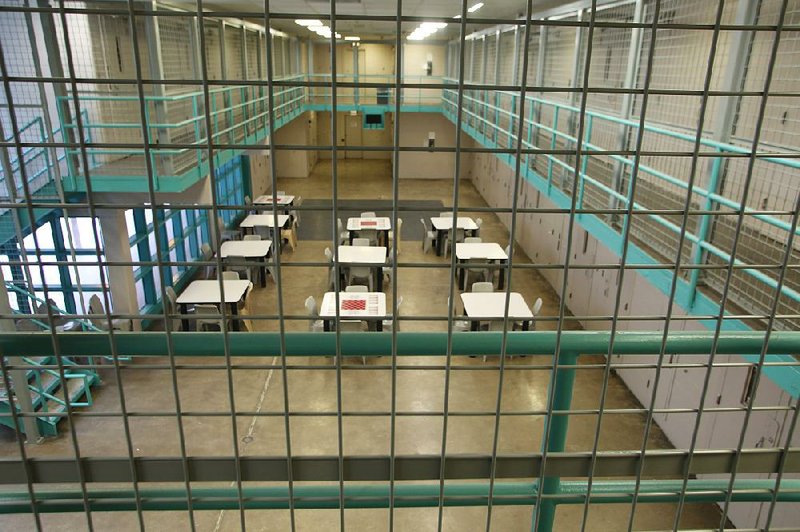 FILE — Fencing installed along the second floor railing in the two-story jail pods at the Pulaski County jail. ( Jeff Mitchell)
Multiple inmates were involved in a fight inside the Pulaski County jail on Monday, according to Pulaski County sheriff's office arrest reports.
Inmate Amador Evangelista, 32, swung at inmates Larry Drone, 18, and Lamell Yancy, 20, provoking the fight inside a stairwell in S-unit, the reports said.
Drone and Yancy then assaulted Evangelista on the stairs, according to the report.
Officers said inmates Kevontay Barnes, 18, and Oscar Sanchez, 25, swung at and shoved each other while assisting the others fighting.
Drone, Yancy, Barnes and Sanchez were all charged with misdemeanor battery. Evangelista was charged with two counts of misdemeanor assault.
[RELATED: Click here for interactive map + full coverage of crime in Little Rock » arkansasonline.com/lrcrime/]
Print Headline: Police beat
Sponsor Content