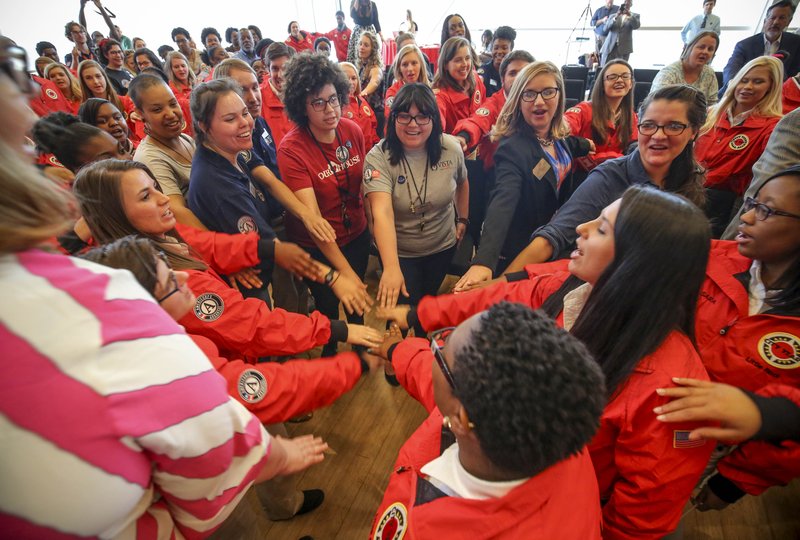 In October 2016, City Year and Americorp Arkansas members place their hands together in a circle for a final unity chant after pledging to serve communities of Arkansas for one year. (Democrat-Gazette file photo)
City Year Little Rock is offering virtual tutoring sessions for all Little Rock School District students.
Now through the end of the school year, school system students can sign up online for help with their virtual school work.
City Year AmeriCorps members will answer questions and offer tutoring through a digital platform.
Help is available from 10 a.m. to 2 p.m. and 5-7 p.m. Monday through Friday.
Students can sign up by clicking on the "homework help" link found on the district's AMI FAQ page or going to this direct link: lrsd.org/amihelp.
City Year Little Rock has been serving Central Arkansas for 15 years. This year, there are 45 City Year Little Rock AmeriCorps members.
Print Headline: Education Notebook
SundayMonday on 05/03/2020
Sponsor Content