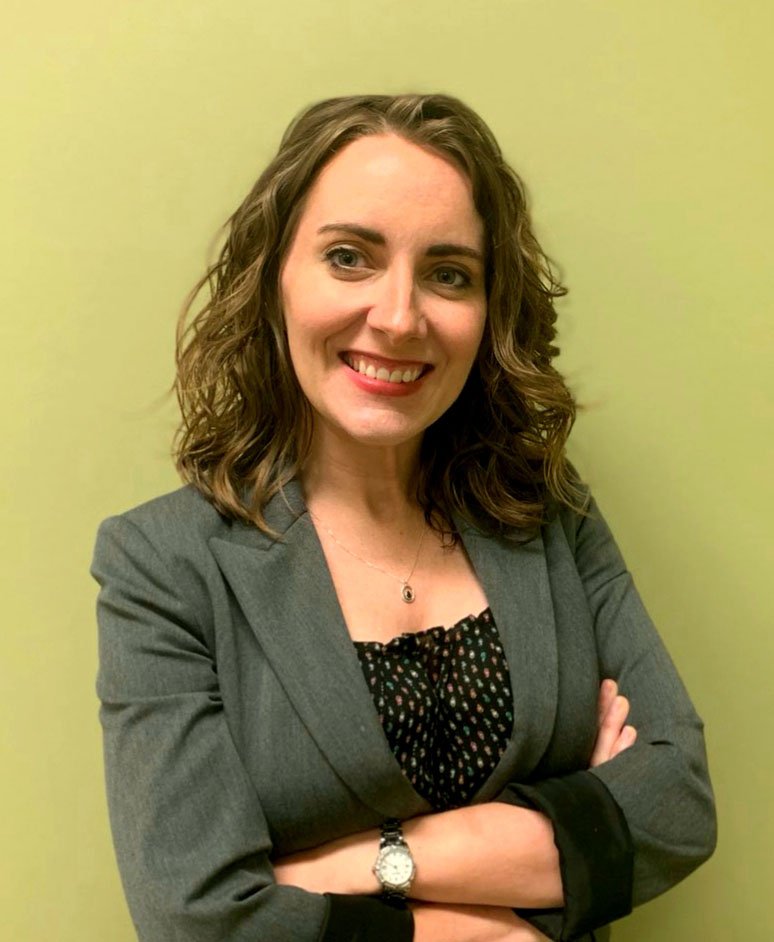 Eva Terry Peace at Home Family Shelter Development Director
Tell us about your organization:
• Mission:
Peace at Home
What: The group provides safe shelter and service for survivors of domestic violence.
Get help:
• 24-hour hotline: (479) 442-9811
• Email help@peaceathomeshelter.com
Support the shelter:
• (479) 444-8310
• peaceathomeshelter.org/donate
• Peace at Home Thrift Store — 1200 N. Garland Ave., Fayetteville
The mission of Peace at Home Family Shelter is to empower victims of domestic violence to survive and thrive by nurturing their self-determination and courage and to promote healthy relationships and compassionate communities through education, outreach and advocacy.
• Services provided:
Peace at Home provides emergency shelter, counseling services, legal representation, housing assistance and other support services for survivors of domestic violence and their children. Each year, we work with more than 1,000 women, men and children as they escape violence and build new lives. Despite the COVID-19 outbreak, all of our services are still available for the people in our community who need our help. At a time when it is so important for people to stay home to prevent the spread of the virus, we must be there for the people who cannot call home a safe place.
• Who is eligible?
Peace at Home services are available to any survivor of domestic violence in our community who needs help.
• How can services be accessed?
All of our services can be accessed by contacting us through our 24-hour hotline at (479) 442-9811. If you do not have a safe phone, you can also reach us by email at help@peaceathomeshelter.com.
• What are your organization's most pressing needs?
Peace at Home relies on the support of our community. Unfortunately, we had to cancel our spring fundraiser due to covid-19, which means lost financial support. A gift to Peace at Home helps survivors flee violent homes and build better futures.
We also need members of our community to spread the word about Peace at Home's services. When you share about our shelter and programs or give out our hotline number, you could be providing a lifeline to someone in a truly dangerous situation.
• Are there volunteer opportunities in your organization? What are they?
At the moment, in-person volunteering is suspended due to the covid-19 outbreak. When volunteering resumes, we will have opportunities to serve assisting in our thrift store, helping at the shelter or serving on a committee.
• What other ways may people help?
Many people are spending more time at home right now, but home isn't a safe place for all of our neighbors. If you have a friend or family member you think might be in an abusive relationship, check in on them or find a safe way to tell them about Peace at Home.
You can also support Peace at Home by making a gift at www.peaceathomeshelter.org/donate and shopping or donating at the Peace at Home Thrift Store at 1200 N. Garland Ave. in Fayetteville. The thrift store is currently closed, but we plan to reopen on July 1 for customers and donations.
• Why do you work or volunteer for a nonprofit organization? Do you have a personal connection to the mission? If so, what is it?
The work of Peace at Home is very important to me. My mother made the brave choice to leave a very violent man when I was a child. I believe that choice changed my life for the better in innumerable ways.
There is a line from a poem by Warsan Shire about refugees that states: "No one leaves home unless home is the mouth of a shark." I've always been struck by this quote and how much it applies to families fleeing domestic violence. I am amazed by the courage of the families we work with at Peace at Home. They risk everything just to find safety for themselves and their children. It's an honor to be here to make their path a little safer and to let them know they aren't alone.
NAN Profiles on 05/17/2020
Print Headline: A Friend Indeed
Sponsor Content