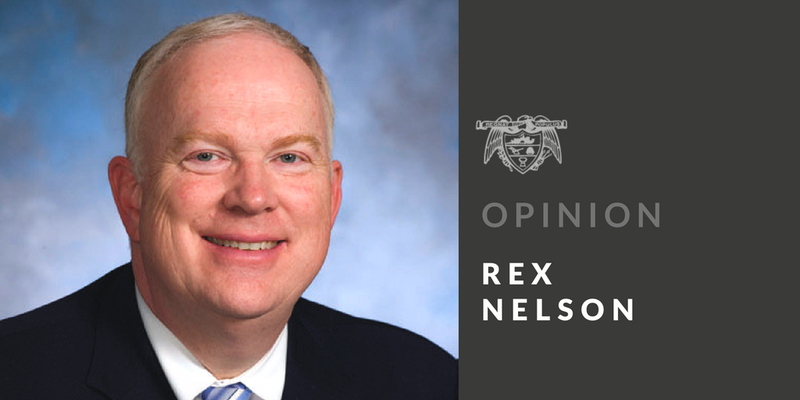 The headline dominated the front page of The Wall Street Journal May 20. It read: Walmart's Mix of Open Stores, E-Commerce Pays Off in Crisis.
"Walmart Inc. is reaping the rewards of being one of few retailers positioned to successfully navigate a global pandemic, reporting a surge in quarterly sales as consumers turned to its giant stores to stock up on food and household goods," Sarah Nassauer wrote. "The country's largest retailer said U.S. comparable sales, those from stores and digital channels operating at least 12 months, rose 10 percent in the quarter ended May 1. It was a period when the new coronavirus upended consumer buying habits, forced many competitors to close temporarily and led more than 30 million people to file for unemployment."
Walmart's global revenue rose 8.6 percent to $134.62 billion. Net income rose 4 percent to $4 billion. Brett Biggs, the company's finance chief, told the newspaper: "It is a big advantage being an omnichannel retailer, and I think that is showing right now. We had backups in our fulfillment centers too." Biggs said the company was able to use its stores to fill online orders, adding that it's "something that our competitors, they can't all do it."
Simeon Gutman, a retail analyst at Morgan Stanley, said that online sales in the long term will be "higher, scale players will matter even more and Walmart by default will have a bigger share when this is done."
That can only be good news for Arkansas. Walmart has begun work on a corporate campus in Bentonville that will be unlike anything this state has ever seen. Employment levels at the home office will increase, and vendors will add employees to their northwest Arkansas offices. Meanwhile, the Walton family has shown its willingness to pour billions of dollars into improving the quality of life in Arkansas. Those efforts aren't limited to the northwest corner of the state. Witness the large grants that have gone for trails in places such as Hot Springs and the Arkansas Delta.
Amazon is experiencing a similar boom, and Little Rock is about to become a regional hub for that company with a fulfillment center that likely will employ between 1,500 and 2,000 people. Suppliers to Amazon will start their own Little Rock operations. I'm bullish on the ability of Arkansas' economy to rebound quickly once the pandemic ends. We all know that the pandemic will lead to lifestyle changes. One result will be increased growth for companies such as Walmart and Amazon. Having northwest Arkansas as Walmart's headquarters with Little Rock as a regional hub for Amazon sets Arkansas up well for economic prosperity.
There are other factors that should play to the state's benefit. Metropolitan areas the size of the Little Rock MSA (with about 750,000 residents) and the northwest Arkansas MSA (with about 550,000 residents) should be able to capitalize as companies move their operations out of the nation's most congested cities. At the same time, more people will choose to take vacations in states they can drive to rather than climbing on airplanes. Residents of Texas may find it more appealing now to visit places such as Hot Springs.
A key for Arkansas going forward will be its ability to build on the quality-of-life amenities that attract talented people looking for a new place to live. The state already has its natural beauty going for it. It also can boast one of the finest state park systems in the country (52 of them), three national forests (the Ozark and St. Francis forests act as a single administrative unit but are quite different), beautiful lakes built by the U.S. Army Corps of Engineers, 10 national wildlife refuges, seven National Park Service facilities, and dozens of lakes and wildlife management areas operated by the Arkansas Game & Fish Commission.
Once the pandemic has ended, the six members of Arkansas' congressional delegation must make a strong push to convince the Corps of Engineers and the U.S. Forest Service to address the public recreation areas those agencies have closed or neglected in recent years. At the state level, Gov. Asa Hutchinson can enhance his reputation as a pragmatist and conservationist with a focused effort to see to it that Arkansas lives up to its moniker as the Natural State. Next year's legislative session will be Hutchinson's last regular session. He will only have a fiscal session and perhaps some special sessions after that to cement his legacy before leaving office in January 2023.
Due to the financial hit caused by the pandemic, money will be limited in next year's session. But legislators could make a huge difference in protecting our state's natural resources and improving the quality of life for $20 million per year. It will take the governor to push this across the finish line. In the overall scheme of things, $20 million a year is a drop in the bucket. It will, however, pay dividends for decades to come. Hutchinson proved that he would stand up to powerful special interest groups such as the Arkansas Farm Bureau Federation when he shut down a commercial hog operation that threatened to pollute the Buffalo River watershed. By allocating $5 million per fiscal year for each of four programs, the governor will solidify his reputation as a conservationist.
The first $5 million should go to protect the state's streams, enhancing the work already being done by the AGFC and private organizations such as Nature Conservancy of Arkansas. I suggest that this program be coordinated through the AGFC's Stream Teams initiative, which allows groups and individuals to adopt streams and ensure they remain pristine. This additional $5 million a year would give Arkansas the best program of its type in the country.
The second $5 million should be used to expand the quail habitat restoration work already taking place across the state. A joint effort by Quail Forever, the AGFC and the U.S. Department of Agriculture's Natural Resources Conservation Service has resulted in wildlife biologists being placed throughout Arkansas to help private landowners improve habitat with controlled burns, the return of natural grasses and shrubs, etc . This program benefits not only quail but also songbirds, small game, butterflies and pollinators such as wild bees. There's even a full-time Monarch butterfly and pollinator coordinator.
The third $5 million should be utilized to plant hardwoods in parts of the Arkansas Delta that were cleared and drained back when soybean prices were high. Much of this is marginal farmland that never should have been cleared. The Walton Family Foundation has a program in Delta areas of Mississippi and Arkansas to replant hardwoods. Let's give this $5 million to the Arkansas Forestry Commission with orders to coordinate with the foundation, the U.S. Fish & Wildlife Service and the AGFC.
The final $5 million should go to the Keep Arkansas Beautiful program. This will allow the folks at KAB to work more closely with the Arkansas Department of Transportation to expand its adopt-a-highway cleanup initiative and the planting of wildflowers along state highways. Arkansas voters have shown themselves willing to support tax proposals for highway construction. Indeed, Hutchinson will be working on behalf of just such a proposal that's on November's ballot. In the post-pandemic era when quality of life will be closely tied to economic development, perhaps it's time that we change the focus from building new highways to cleaning up trash and planting wildflowers along the highways we already have.
It's hard to imagine another effort that would have the bang for the buck that this could have. Most so-called "game changers" are far more expensive. But this substantially changes our state for the better for those who already live here while enhancing Arkansas' image for those hoping to escape the big cities. Come on, Gov. Hutchinson and legislators. The opportunity exists to truly make the term Natural State something more than an advertising slogan. If you set this plan in motion, your children and grandchildren will be thanking you long after you're gone.
—––––– –––––—
Rex Nelson is a senior editor at the Arkansas Democrat-Gazette.
Print Headline: Enhancing Arkansas
Sponsor Content