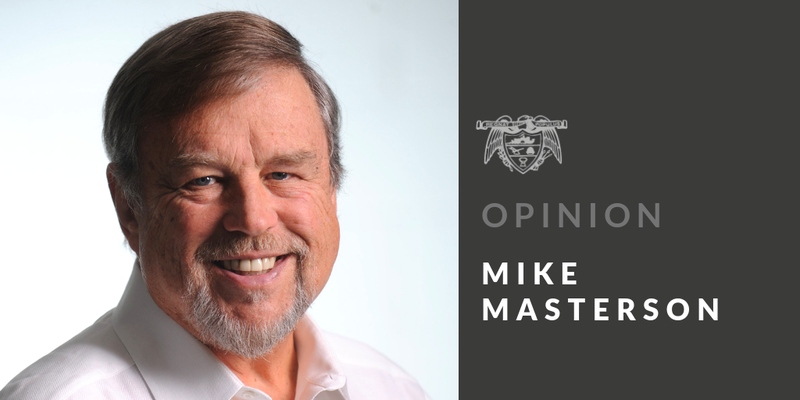 I don't know what they are or what they want with us. But I can tell you when I was 11 and living at Fort Chaffee, my younger brother and I looked up to see an enormous glowing orb hovering low, directly over our heads.
It sat motionless for about a minute, silently pulsing light before flashing away over the horizon in a split second.
There was no question about our frightening encounter in 1957. It will always remain vividly embedded in my memory.
That's one reason I was enthralled to read former territorial assistant attorney general, Vermont state's attorney and Air Force veteran Terry Lovelace's 238-page book, Incident at Devil's Den. It details not only his 1977 abduction, along with a friend, by alien life forms but also similar experiences since childhood of creatures his developing mind could only interpret as "monkey people."
It's not my intent to try to convince readers of anything. I'm simply relating what I know and what Lovelace says he experienced.
His compelling story actually began far from the popular Devil's Den State Park south of Fayetteville. In St. Louis in 1963, Lovelace said he had regularly been visited at night by what looked like "monkey men" in masks wanting to play. In 1966, while in his yard, he said he also watched an aluminum-looking round craft hovering directly overhead at a low level.
Then, while serving in the U.S. Air Force in 1975, he and other airmen, including one named Toby, watched a triangular-shaped craft appear above a nuclear missile silo at Whiteman Air Force base in Missouri. The pattern of these sightings had followed him since the monkey men of his childhood.
Yet it was what happened to him and Toby at Devil's Den, while still stationed at Whiteman, that led Lovelace to write his book.
Toby felt drawn for the two to travel nearly four hours south to the state park. Their plan was to go camping--a first for both--and relax in the serenity of the forested Boston Mountains. An aspiring photographer, Lovelace had hopes of capturing remarkable nature and wildlife scenes. But he realized halfway into their trip that he'd forgotten his 35mm camera.
While he'd initially suggested camping closer to the Air Force base, Toby had remained oddly insistent about Devil's Den, which was established as a park by the Civilian Conservation Corps in the 1930s. Devil's Den supposedly had held a dubious distinction among local Indian tribes who largely avoided the area because of its reputation as a place of darkness on the 94th meridian.
The two friends drove through the Devil's Den campground to a small back road that wound into a designated wilderness area. They drove until finding a peaceful meadow above the valley that seemed ideal for their campsite.
The men took a long hike to explore, and fell asleep while resting beneath trees, awakening just before darkness. They hurried back to their campsite to erect their tent and gather firewood before nightfall.
In the distance after sunset, they could see three moving lights in the shape of a triangle low on the horizon and acting strangely until they disappeared--for the time being.
What transpired later in the night as they awakened to mysterious lights and rustlings outside their tent provided the crux of Lovelace's harrowing account of visitation and the results of their abduction. Taken inside an enormous craft through an intense beam of light, they witnessed dozens of other humans already undergoing tests as different forms of alien life oversaw their own physical examinations. Both men's lives were profoundly changed that night and prompted Lovelace to realize that he and Toby had experienced an abduction and experimentation by creatures not of this world, or perhaps not from this dimension.
Returned to their tent, they fled in panic at 3 a.m. and later were repeatedly and insistently questioned by military authorities about their experience.
The reality of Lovelace's story was confirmed physically in 2012 when a fingernail-sized metal object attached to what appeared to be tiny wires was found in his leg during a routine X-ray, along with a second implant that was more petal-shaped. The questions became how and why these devices were implanted in his leg above the knee with no external sign of them having been surgically inserted.
It's no stretch for me--and I suspect most reading--to believe what Lovelace explains happened to them. The book provides much food for thought and fodder to bolster the accounts of other reported abductees like Travis Walton in Arizona in 1975, Betty and Barney Hill in New Hampshire in 1961, and Charles Hickson and Calvin Parker in Pascagoula, Miss., in 1973, to name a few.
Combined with my childhood experience, all these accounts leave me certain of how little we know about the reality of what's been happening around us for a very long time.
Now go out into the world and treat everyone you meet exactly like you want them to treat you.
------------v------------
Mike Masterson is a longtime Arkansas journalist, was editor of three Arkansas dailies and headed the master's journalism program at Ohio State University. Email him at mmasterson@arkansasonline.com.
Editorial on 05/31/2020
Print Headline: We're not alone
Sponsor Content