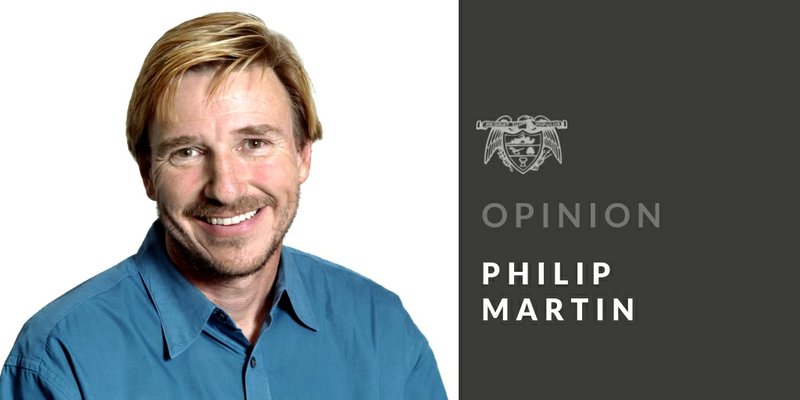 Some of us went through a phase in the fourth grade where we learned to play chess, and spent some recesses inside playing it in our rudimentary fashion.
Most of us never felt any real affinity for its angles or depths. That's a real loss; it must be wonderful to look at a disarrayed mid-game board and see back and forth through time.
Lack of any deep chess knowledge won't prevent viewers from enjoying "The Queen's Gambit," the Netflix mini-series drawn from Walter Tevis' 1983 novel, a book that's developed a substantial cult following.
Tevis was a terrifically efficient author. He only wrote six novels, but you probably know at least two or three of them. "The Hustler," "The Color of Money," and "The Man Who Fell to Earth" were all made into Hollywood films and people have been trying to do the same for "The Queen's Gambit" since it was published in 1983.
At various times, directors Michael Apted and Bernardo Bertolucci were attached to the project. Heath Ledger was planning to make the the film his directorial debut when he died in January 2008.
Tevis was a chess player and apparently a pretty good one, though certainly not in the same league as his protagonist Beth Harmon (Anya Taylor-Joy), a character based to some extent on Bobby Fischer. Beth is a streaking comet; we need to watch her immolation frame by frame to appreciate the beauty and sadness in her inevitable crack-up and destruction.
Prodigies often end up as tragedies, as Fischer did, muttering to themselves as they move anonymously through increasingly dingy spaces vaguely reminding others of someone they used to be. "The Queen's Gambit" is a powerful study of lonely obsession, illustrated by the way Beth plays out her games at night on her bedroom ceiling. Most people who practice unsociable arts like writing and thinking might understand it.
One of the best sports stories ever is about how Sports Illustrated's Bill Nack went looking for Fischer. Like a lot of people, Nack had fallen in love with chess during the 1972 World Championships held in Reykjavík, Iceland.
It seems hard to imagine, but those championships were televised around the world; Fischer versus Boris Spassky felt then like a Super Bowl or a World Cup finalé does now. This match was imbued with all sorts of Cold War implications, though even then Fischer wasn't much of a patriot. Though his unsportsmanlike antics seem in retrospect embarrassing and undignified, Fischer was cheered as an American hero after the victory. Then he disappeared.
We might all agree Fischer was mentally unbalanced with loathsome beliefs. A Holocaust denier, he kept boxes of Nazi propaganda, and on Sept. 11, 2001, he took to the airwaves in the Philippines to express his joy at the terrorist attacks.
("I say death to President Bush!" he screamed. "I say death to the United States! . . . The Jews are a criminal people. They mutilate their children. They're murderous, criminal, thieving, lying bastards. They made up the Holocaust. There's not a word of truth to it . . . This is a wonderful day.")
In 1992, Fischer re-emerged to play Spassky again in a kind of old-timers game for a reported $5 million in Belgrade despite a United Nations embargo that included sanctions on commercial activities in Yugoslavia.
He won the rematch and proclaimed himself the "Undefeated Champion of the World," a claim few took seriously. He never played competitively again after this match, and never returned to the U.S. He died in 2008.
After the 1972 world championships, he only seemed eccentric. For a time he aligned himself with Garner Ted Armstrong's Worldwide Church of God, which kept him in a luxury furnished apartment where he allegedly did little other than replay old games by himself. But he soon became disillusioned with the church. By the mid-'80s, he was rumored to be living on the streets, or even dead.
Nack had made finding Fischer a pet project since he'd joined Sports Illustrated in 1979, and he'd worked on it off and on for nearly two years before hearing reports that Fischer frequented the L.A. Public Library after dark. So he staked the place out.
Because he suspected Fischer knew he was being stalked, Nack took the precaution of disguising himself. He colored his hair gray and dressed in the rags of an indigent. He started hanging out in the library.
One night, as the library was closing, Nack was in the rotunda watching the patrons depart when he saw a well-dressed, bearded, heavy-set man. It was Fischer.
"I followed him as he left the building," Nack later wrote in an autobiographical piece he did for the Shirley Povich Center for Sports Journalism, "and followed him through six or seven blocks; I knew it was him, there was no doubt in my mind it was him. I waited while he made a couple of calls in a phone booth; he looked over and saw me at one point. I got right up to him; I could've reached out and touched him, and realized my assignment was to find him, and I found him."
Which was what he had set out to do.
"Here he is, a private person, who cherishes his privacy, who gave up the world chess championship to be a private person, not to be belabored by people like me," Nack wrote. "Had he still been the champion, I would have gone right up and asked why he wasn't playing, but he wasn't any more; he had been stripped of his title. He was retired, in seclusion, living underground, going through all of these machinations to assure that nobody like me would bother him."
And so he let him go.
"Here was the greatest chess player that ever lived, had completely dropped out, fillings removed from his teeth because he thought he had radio signals being beamed into his mouth and brain from Moscow that would alter his thinking, completely paranoid. Huge anti-Semite, standing under a clock that doesn't work, time is standing still. He got on the bus headed to Pasadena."
Genius can be particular and narrow, not all great minds are beautiful. A person can be both Grandmaster and moral imbecile.
--–––––v–––––--
Philip Martin is a columnist and critic for the Arkansas Democrat-Gazette. Email him at pmartin@adgnewsroom.com and read his blog at blooddirtandangels.com.
Sponsor Content