ROGERS HIGH
Two Lady Mounties ink LOIs
Jourdan Badely and Ashlynn Robinson helped Rogers High to a state title earlier in their careers, but both will now take their soccer talents to the next level as they signed letters of intent on Wednesday.
Badely will play at Arkansas State, while Robinson will head to Southwest Baptist in Bolivar, Mo.
Both agreed getting the opportunity to play soccer in college is a dream come true.
"This day is really big for me and my family," Badely said. "I've been playing soccer since I was five."
Robinson was able to reflect on the journey to get to this point and take a moment to think about all the people who helped make it possible.
"It makes me realize how great of a support system I have," Robinson said.
Badely fell in love with the campus and people when she visited Jonesboro.
"I didn't know where I was going to go at first, but once I went down to Jonesboro I realized it was the place for me," Badely said. "The environment was amazing and it just felt like home."
Rogers coach Oscar Car-dona said she should fit well with the Red Wolves as a forward or midfielder.
"She's good with her feet and she's got good control," Cardona said. "That fits her traits perfectly."
Robinson is a versatile player, Cardona said. She will likely play forward in college, but has been a good defender for the Lady Mounties.
FAYETTEVILLE
Bulldogs on the move
Four from Fayetteville will continue their baseball careers in college, including Pierson Gunnell, who signed with Colorado State-Pueblo.
Fayetteville played only five games last spring before team sports were shut down because of covid-19 concerns. Gunnell has appeared in 20 games over his career at catcher for the Bulldogs. He hit .250 in those games he played from his 9th-11th grade seasons.
Wyatt Core signed with Ouachita Baptist after he appeared in three games last year and five as a sophomore. Davenport signed with Henderson State and Drake signed with Eastern Oklahoma State. Both players have been with the Fayetteville program since their freshman year, but they've yet to appear in a varsity game.
Fayetteville golfer Anna Ziegler signed Wednesday with Methodist University, which is located in Fayetteville, N.C. Ziegler was a two-time all-state, two-time all-conference, and four-year letterman for the Lady Bulldogs. Fayetteville goalie Haley Woodward signed to continue her soccer at the University of Houston while teammate Bella Kieklak signed with Rhodes College in Memphis and Tessa Leahy signed with Grinnell (Iowa) College.
SHILOH CHRISTIAN
Trio sign letters of intent
Three athletes from Shiloh Christian signed letters of intent to continue their careers at the collegiate level.
Golfer Ben Fowler signed with Colorado Christian University, Emerson Traweek signed to play volleyball at Wheaton College and Sean Rhodes signed a baseball letter of intent with Ouachita Baptist.
Fowler won the Class 4A state championship as a freshman and was named to the all-state team three times. As a senior, he finished as the runner-up in medalist in the Class 4A state tournament this fall. He also finished third in the ASGA high school overall tournament.
Traweek played her senior season at Shiloh Christian after transferring from Bentonville West, where she was a starter for the Lady Wolverines as a freshman and sophomore. This season she was named to the all-state team and the Class 4A all-state tournament team. She finished with 257 kills, a .299 hitting percentage and had 230 digs.
Rhodes has been a key member of the Saints' baseball team, helping the team to a 24-6 record in 2019 and a berth in the Class 4A state championship game. Last season, the team was limited to just nine games before the season was cut short by covid-19. In 2019 and part of 2020, Rhodes posted a 1.64 EAR over 53 innings with 64 strikeouts and 9 walks.
BENTONVILLE
Tiger wrestlers sign
Jake Adams and Raphael Marascio both signed national letters of intent this week to continue their wrestling careers in college.
Adams, a three-time state champion, will attend Arkansas-Little Rock, while Marascio will go to Oklahoma City University.
Adams had a goal to wrestle at the Division I level and made that dream a reality. He grew up in Oklahoma, but wants to help put Arkansas wrestling on the map.
"I'm thinking I can be a part of something a lot bigger than just myself," said Adams, who moved to Arkansas as a freshman. "I could contribute to a brand new program. It's a great opportunity to try to get the rest of the country to notice Arkansas."
Adams is hopeful he will be able to wrestle his upcoming senior season, but that's a bit uncertain right now with covid-19 cases on the rise in the state.
"It's scary times to be an athlete," Adams said. "Thankful that we were able to get our state tournament in last year and hopeful for this year."
Marascio finished as a state runner-up in Class 6A at 138 pounds last season and is hoping for a chance to take that final step to earn a state title this season.
But the opportunity to compete at Oklahoma City is a unique one for Marascio. He will compete in wrestling and track at the NAIA school. Signing that letter of intent is a culmination of a goal he's been working toward for some time.
"It shows me where my hard work has gone," Marascio said.
"For me to go to college and be able to do something I love is special. I feel like it's only the beginning. In college, I think I'm going to excel and I'm ready. I'm ready to go."
Senn, Apolskis choose colleges
Two members of Benton-ville's boys golf team elected to go different directions when they signed their national letters of intent.
Michael Senn signed with Belmont University, while Alexander Apolskis elected to go to Arkansas Fort-Smith.
Both golfers helped the Tigers earn back-to-back Class 6A state championships the past two seasons and earned all-state honors both years. Senn became the overall state champion this fall when he won
a playoff, and he was the Class 6A state runner-up after he lost a playoff to teammate Phisfer Phillips after the two tied with a two-day total of 148.
Apolskis, meanwhile, shot a two-day total of 152 and finished in a three-way tie for third place in the individual standings at the Class 6A state tournament in Bryant.
PEA RIDGE
Winn, two others sign LOIs
Pea Ridge senior Blakelee Winn signed a national letter of intent to run track at Pittsburg State.
Winn was one of three Pea Ridge athletes to sign letters to further their college careers.
Baylie Slone signed to play softball at Oklahoma Wesleyan, and Aiden Day-berry also signed a softball letter of intent with Lincoln.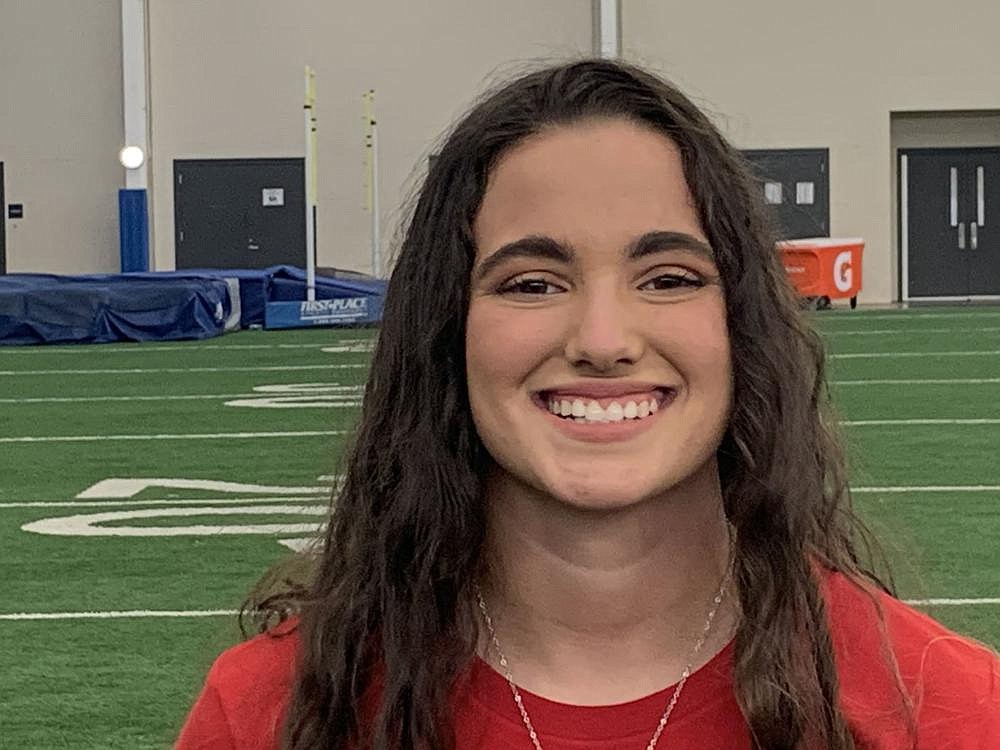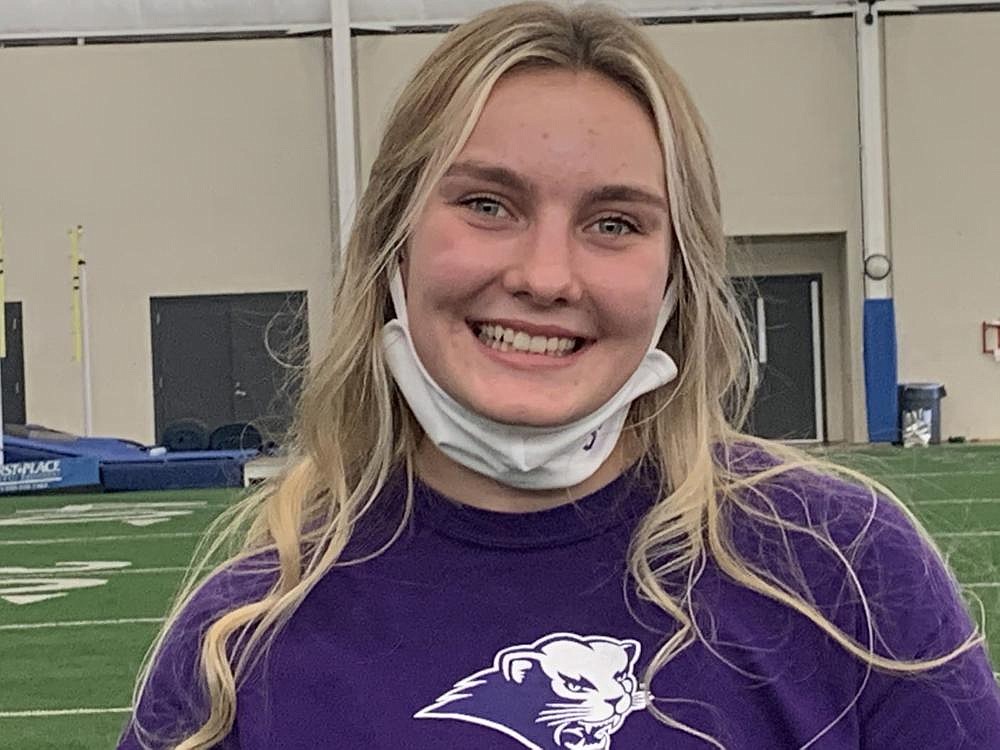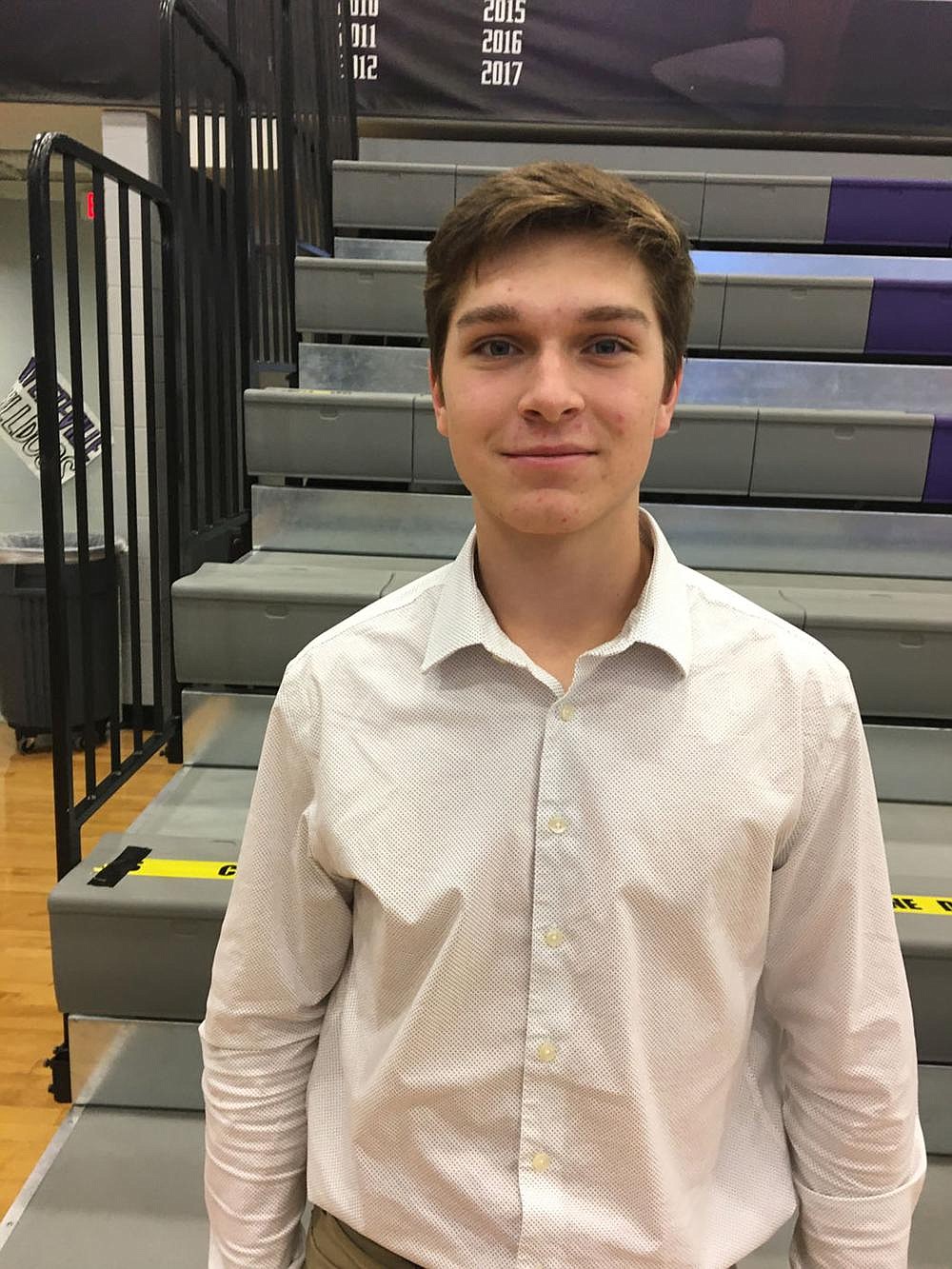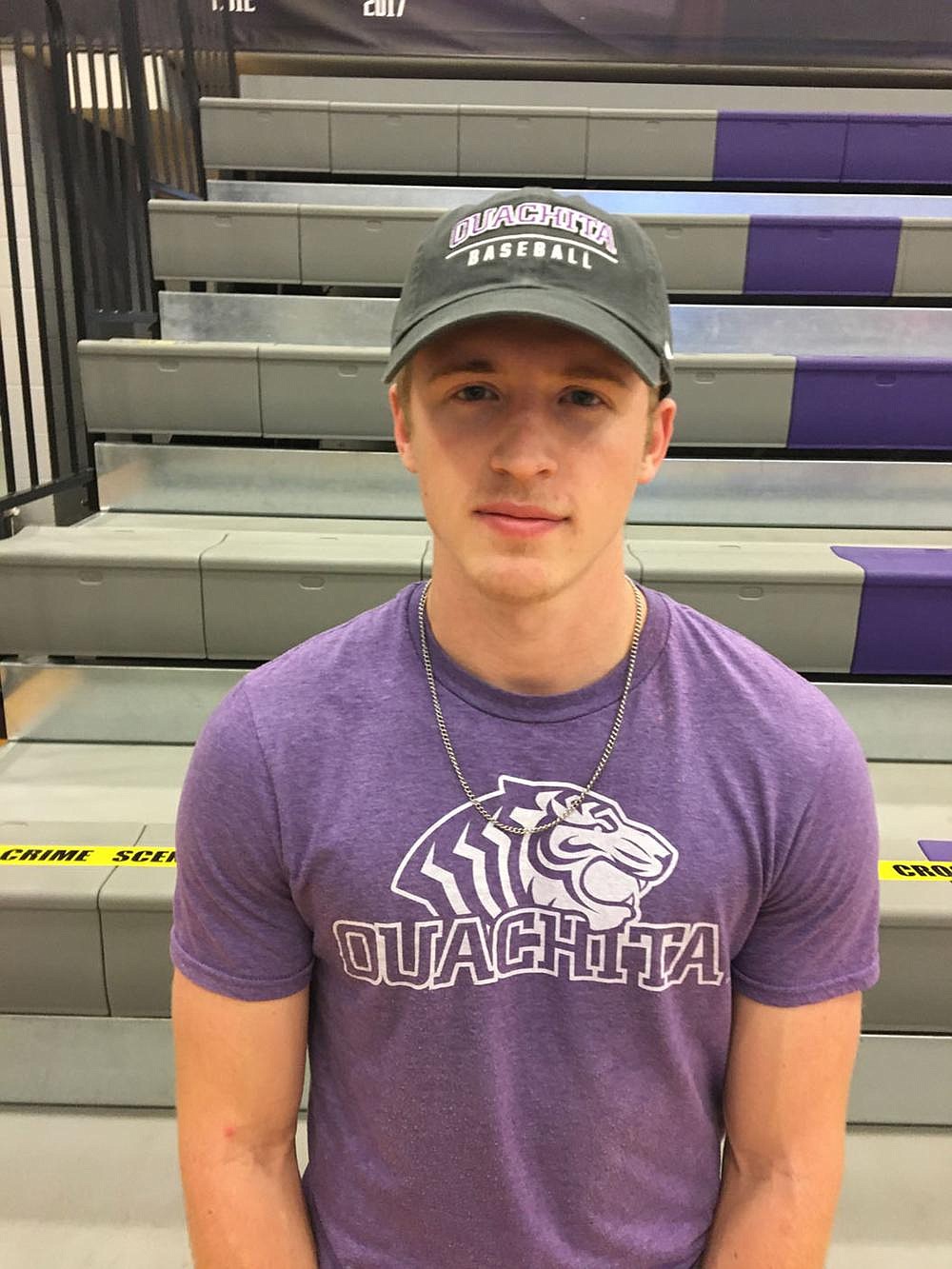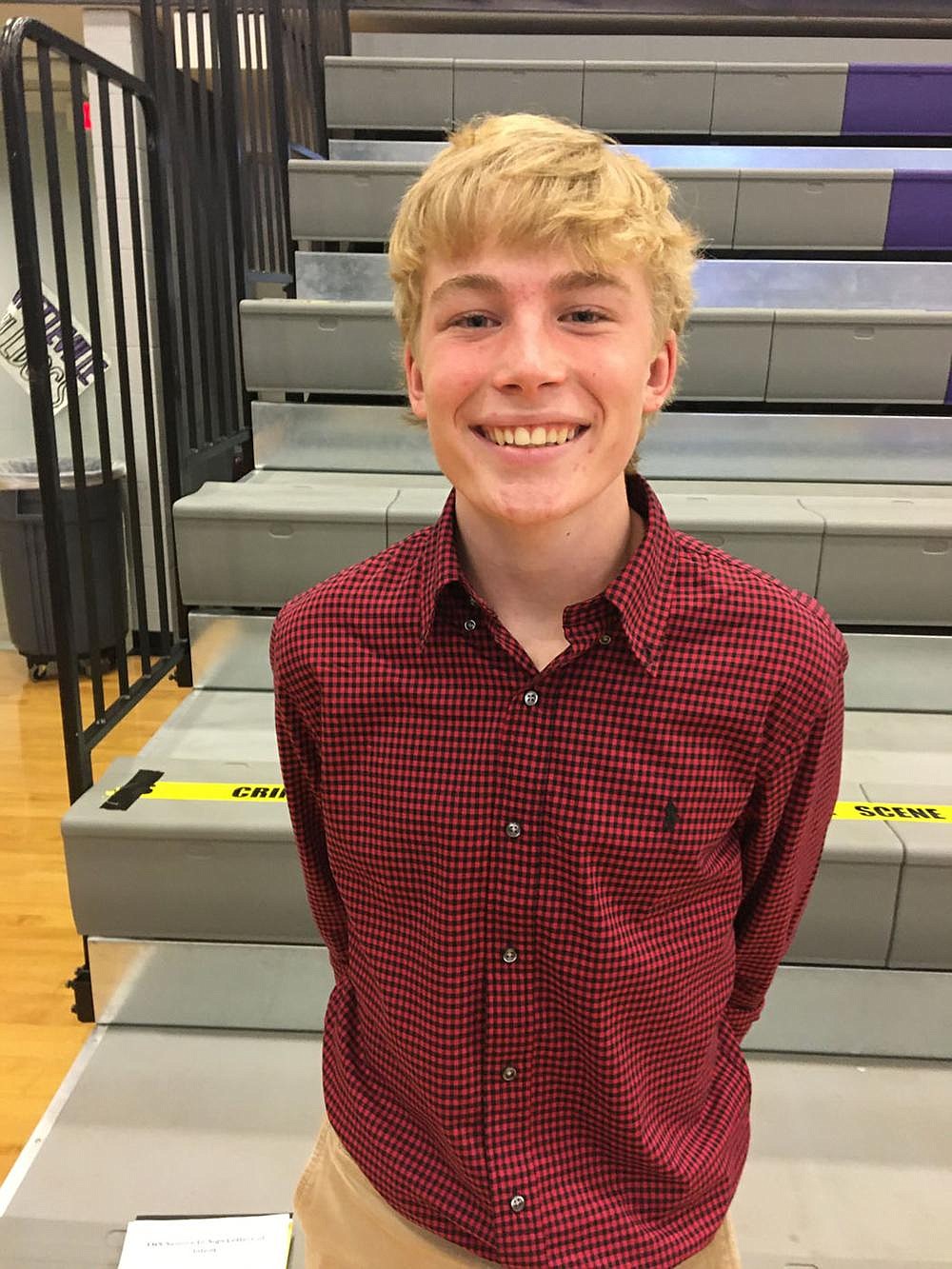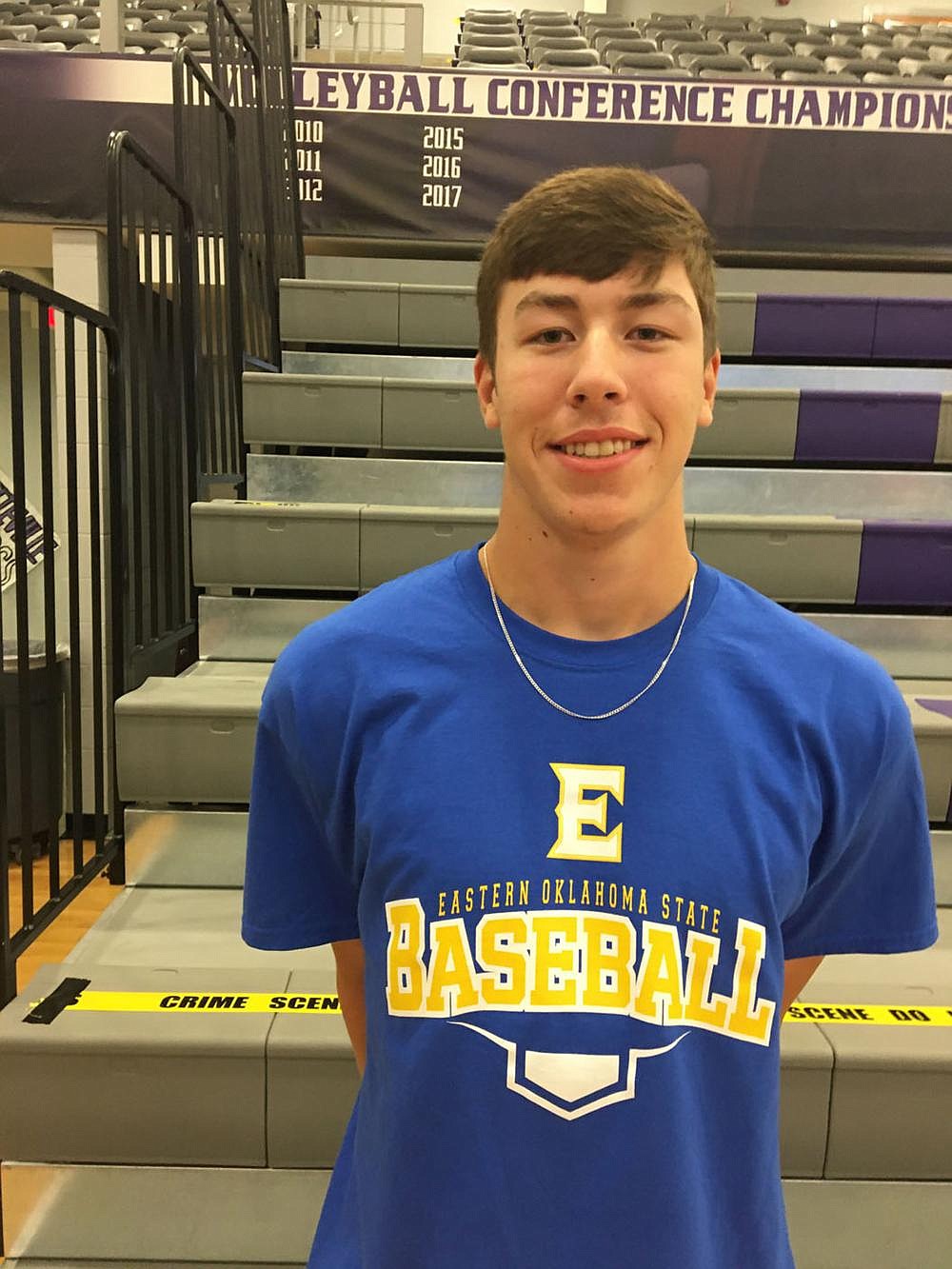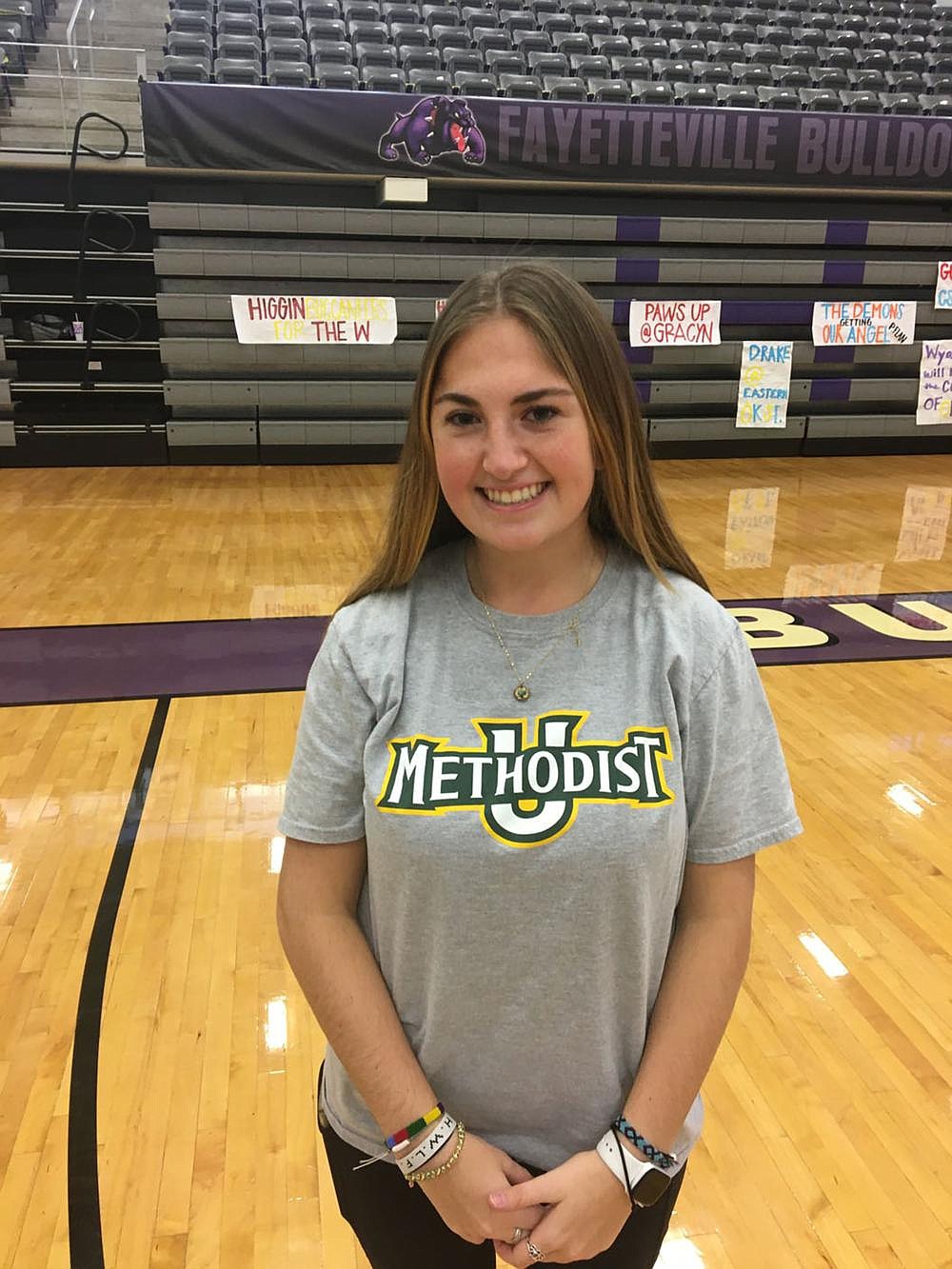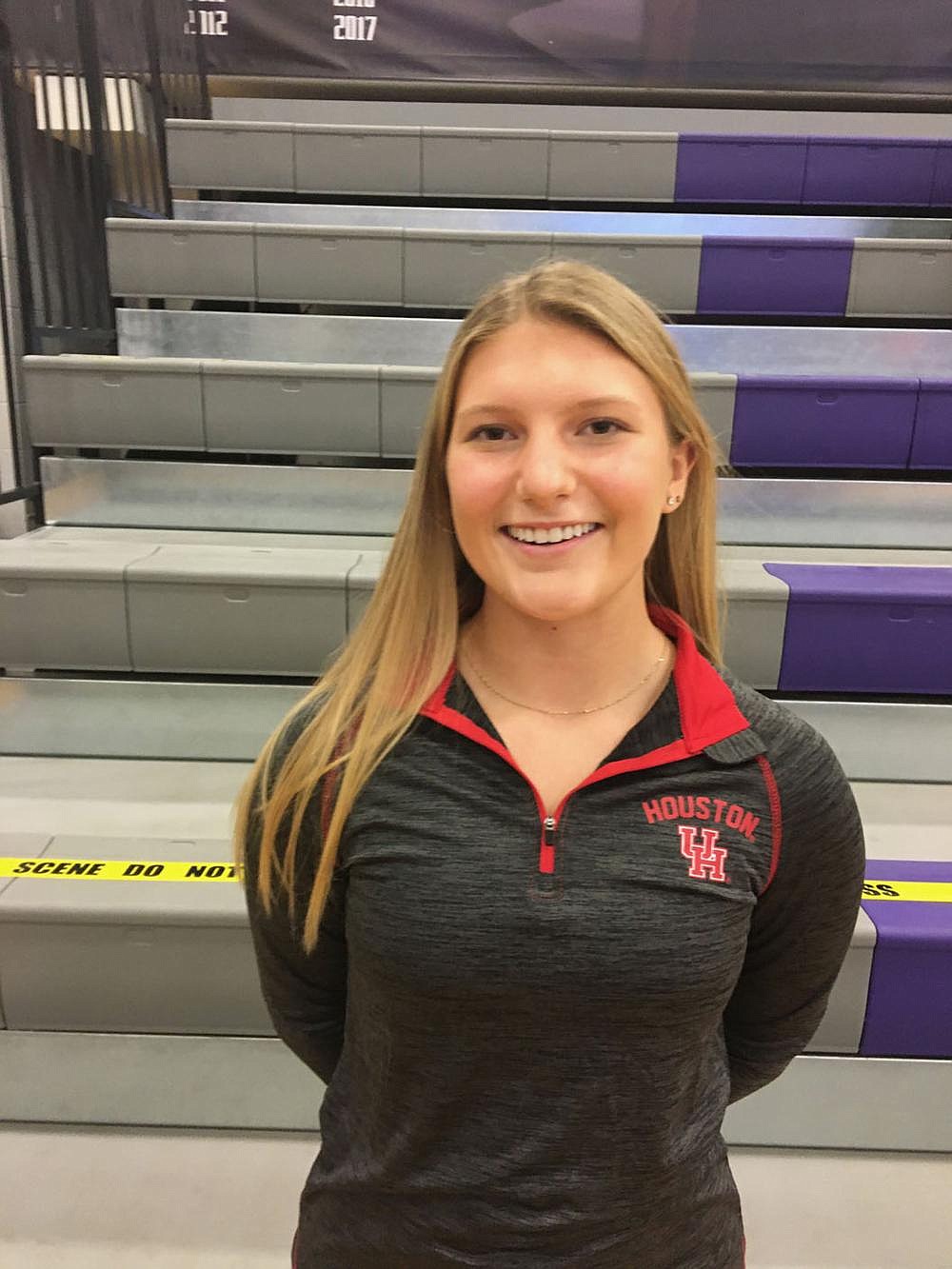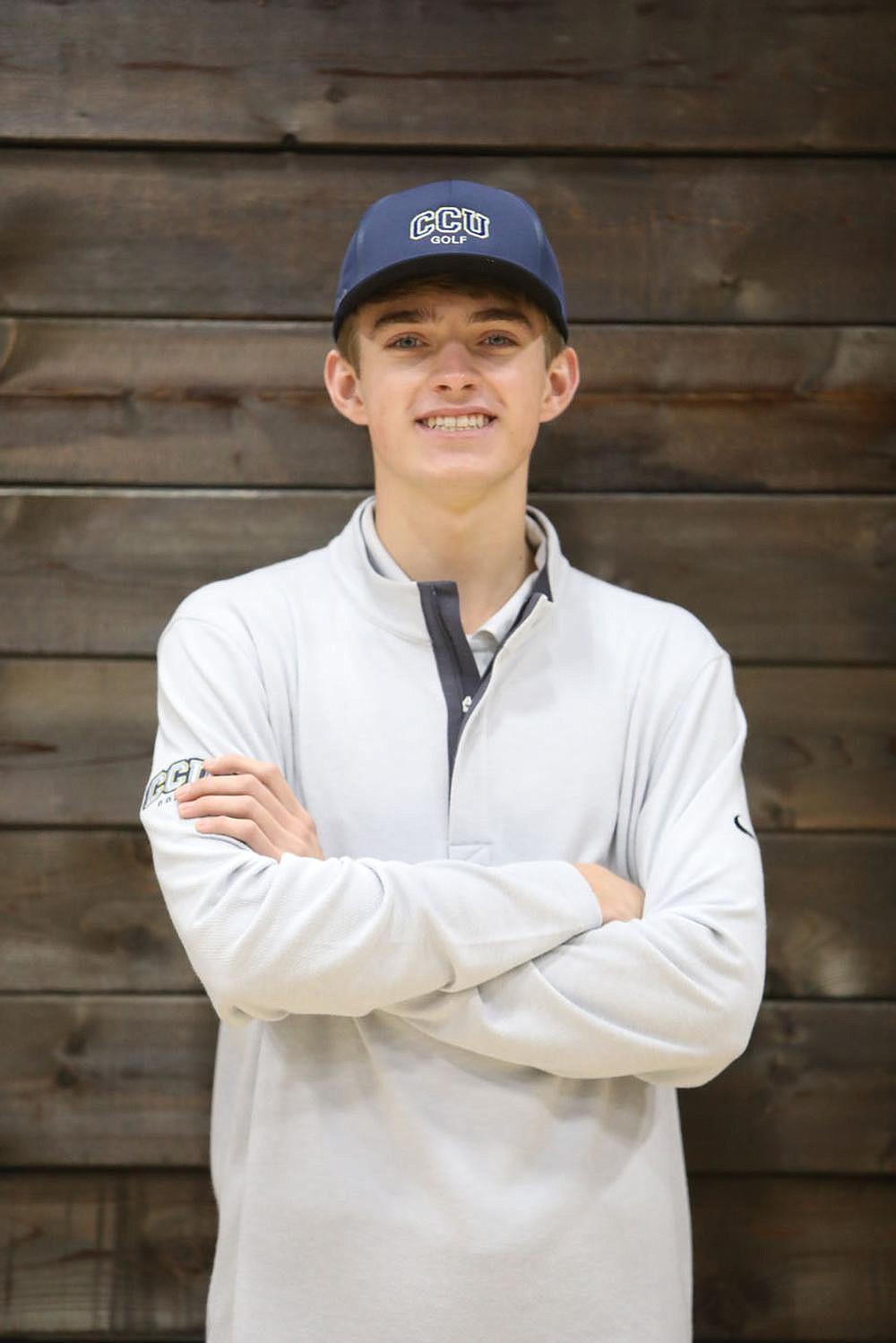 Ben Fowler, Shiloh Christian, signed a letter of intent.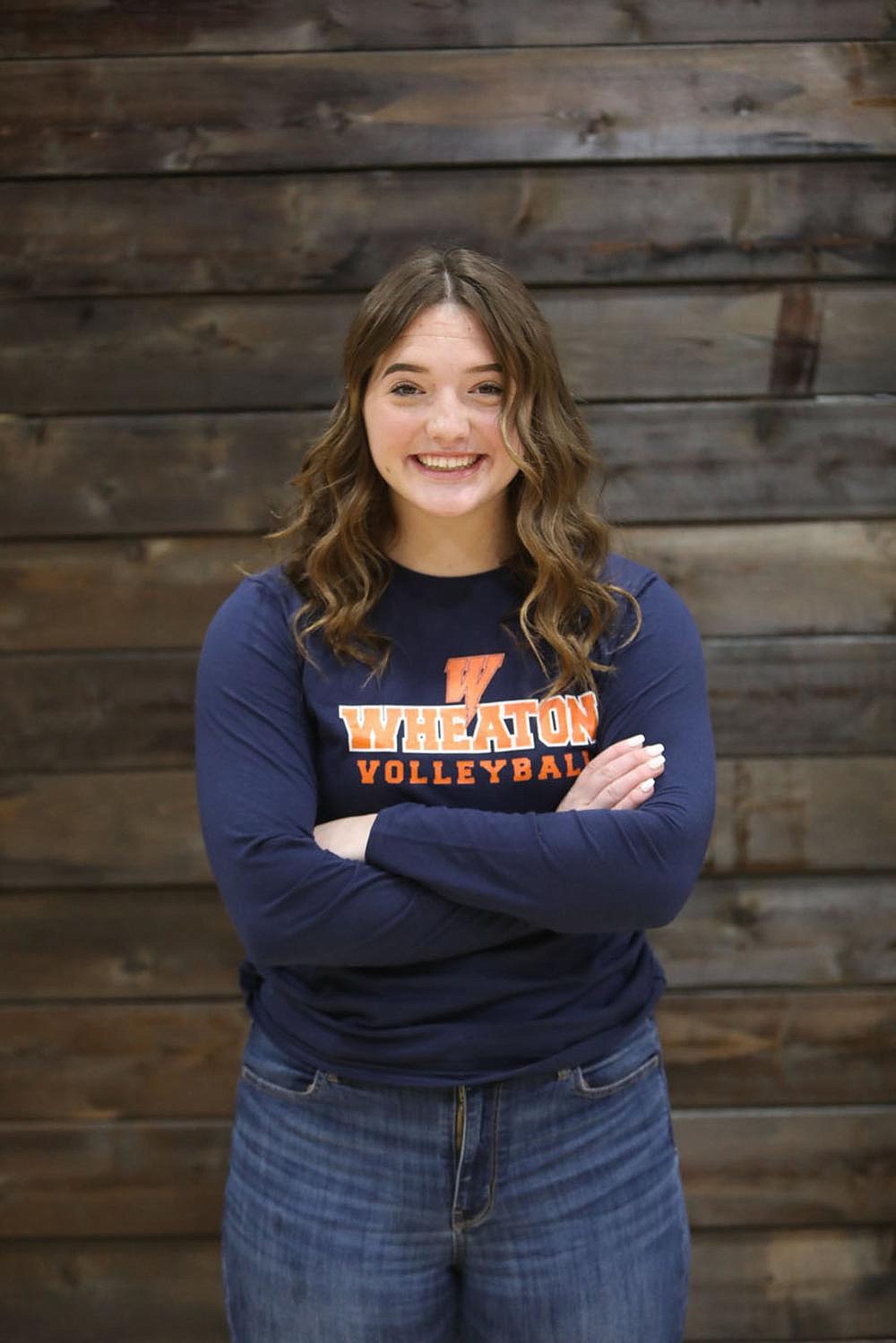 Emerson Traweek, Shiloh Christian, signed a letter of intent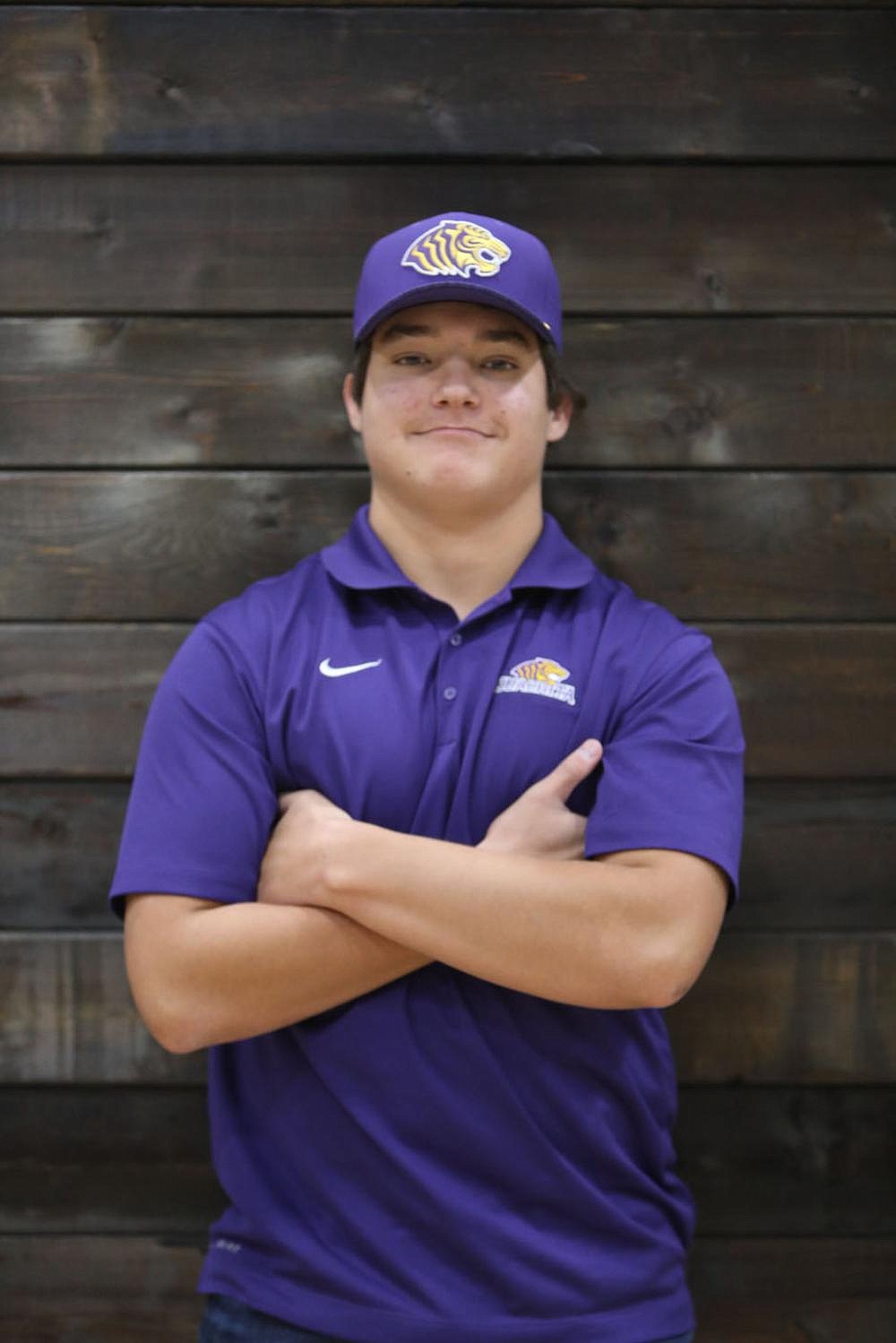 Sean Rhodes, Shiloh Christian baseball signed with Ouachita Baptist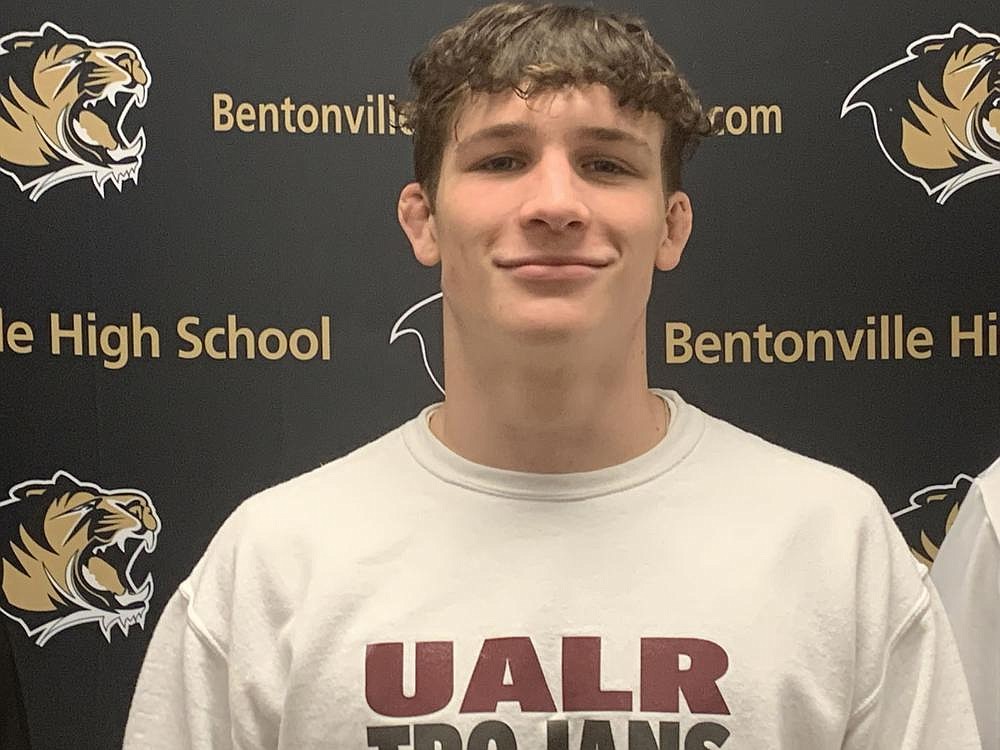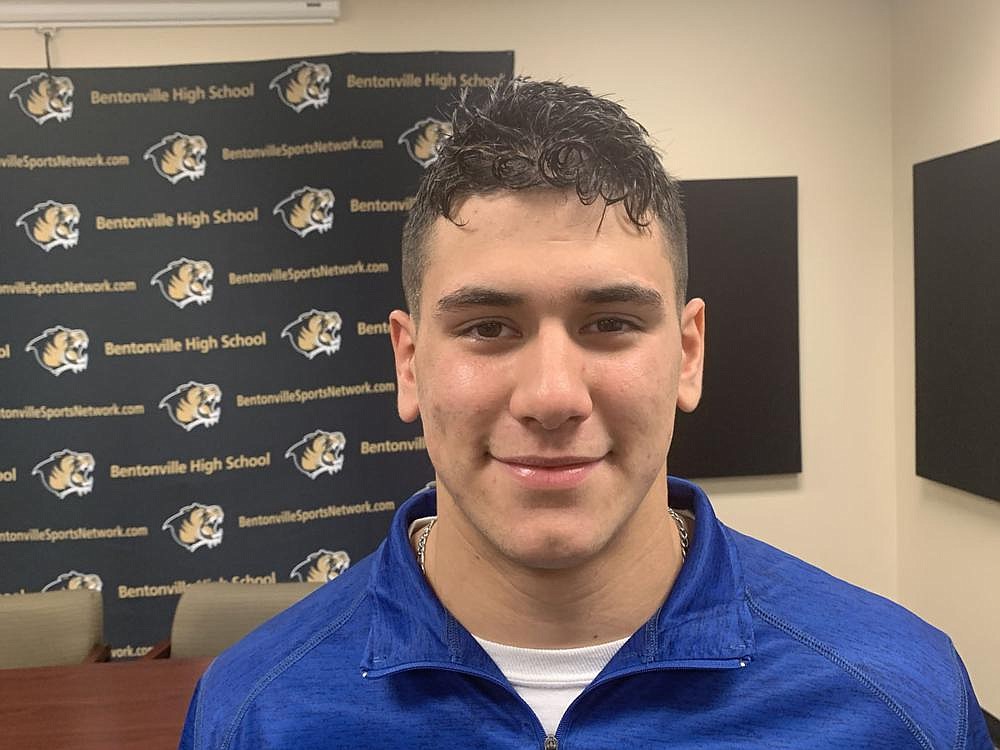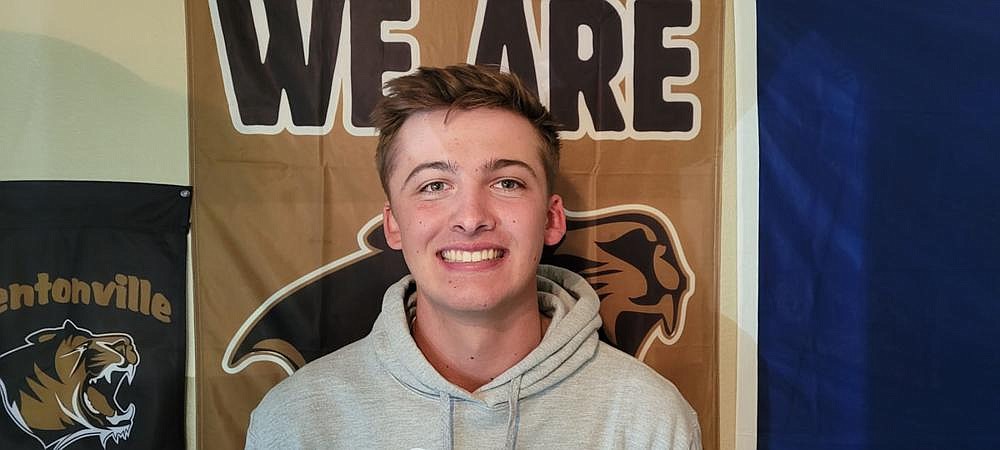 Bentonville golfer Michael Senn has signed a national letter of intent with Belmont University.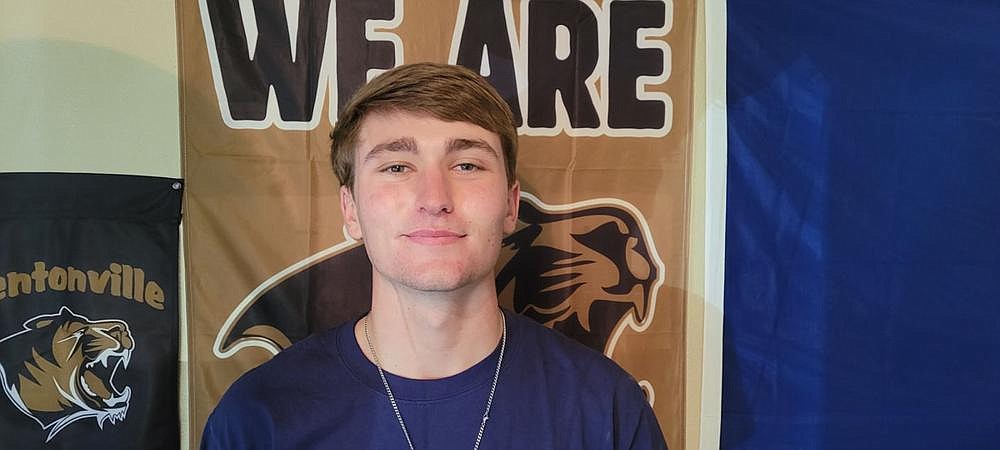 Bentonville golfer Alexander Apolskis signed a national letter of intent with Arkansas-Fort Smith.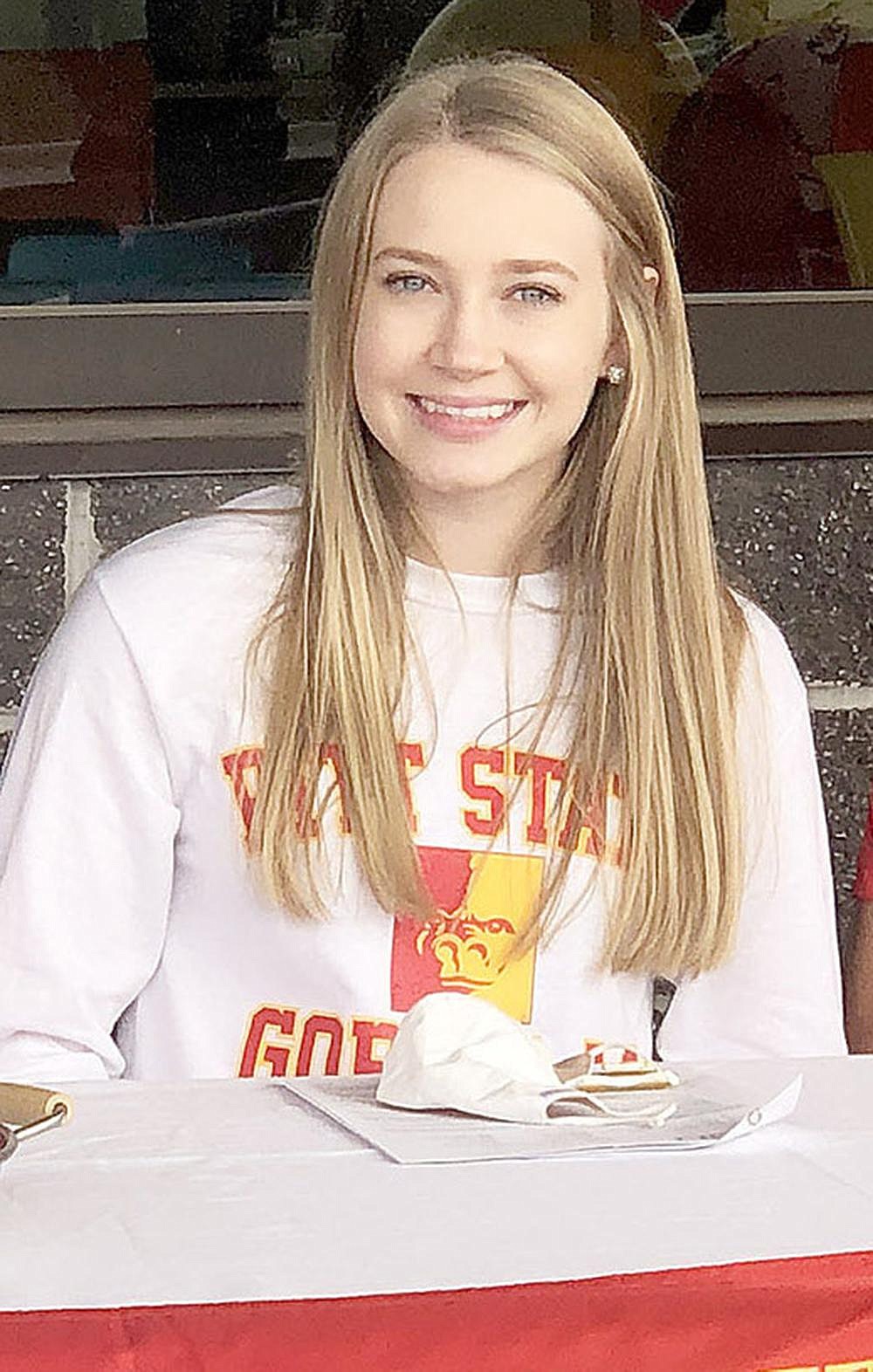 Blakelee Winn, Pea Ridge senior signed a letter of intent with Pittsburg State to run track.
Sponsor Content