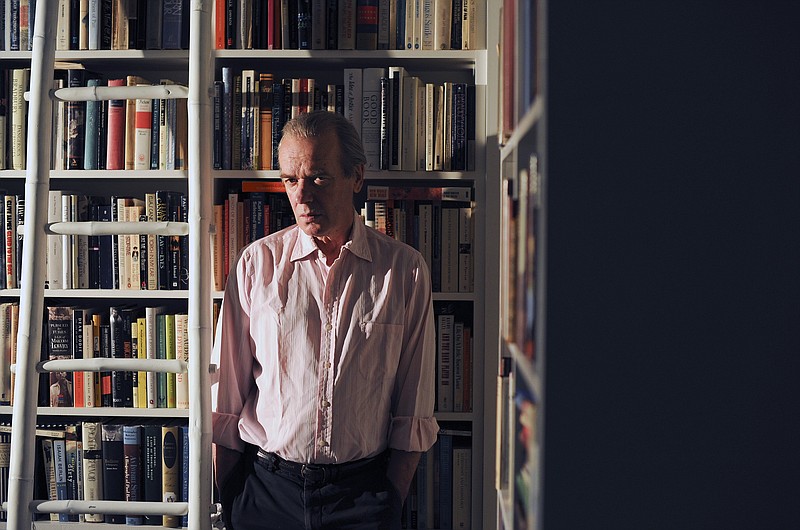 British writer Martin Amis has a new book, "Inside Story: How to Write." (The New York Times/Jennifer S. Altman)
There are habits of mind that aren't worth breaking.
For instance, I think of Martin Amis — the "Mick Jagger of literature ... the most dazzling stylist in post-war British fiction," to quote a book jacket blurb — as a young writer, because of "The Rachel Papers" and "Dead Babies," books he wrote in his 20s and I read in my 20s. I've read his other books as well, most of them anyway, with generally diminishing interest. He is like a favorite band that refuses to dissolve; there is a certain comforting sameness to the recent material that betrays — to the true believer at least — a certain unseemly aspiration for a larger audience.
At least that's what I felt about 2012's "Lionel Abso," which may have been fun to write but feels sour and ungenerous, a dull farce cynically aimed at dull people. It is about a cruel and vulgar yob who wins millions in the lottery and does uncouth and absurd things with his unearned fortune. There is enough sexual weirdness thrown in to confuse things, along with some infused poetry that in context feels like a kind of literary virtue signaling: Yes, Martin, we who know you know you're better than this.
But, as Amis once wrote of Don DeLillo, "when we say that we love a writer's work, we are always stretching the truth: What we really mean is that we love about half of it. Sometimes rather more than half, sometimes rather less."
With Amis, it might be slightly more than half. I admire more of it than love it and prefer Amis the literary critic to Amis the novelist. He provided one of my mottoes when he asserted that writing was a "campaign against cliché. Not just clichés of the pen but clichés of the mind and clichés of the heart."
His 2001 collection of essays is titled "The War Against Cliché," and I recall that after the events of Sept. 11, 2001, he regretted the use of the word "war" in the title, because we should reserve war for existential threats. And you could argue bad writing never killed anyone, however many souls it has murdered.
British novelist Martin Amis poses in the living room of his home in the Brooklyn borough of New York in 2012. (AP)
The irony in this is that Amis is widely perceived as a cliché himself, the snotty, snobbish enfant terrible posing on a book jacket in a velvet coat while dandling a cigarette. To the extent any writer can be said to be a celebrity these days, Amis is a celebrity.
There have been all sorts of stories about his bad behavior and politically incorrect remarks in the newspapers. His leverage of his celebrity makes it impossible to divorce his public persona from his work, especially since one of the few clichés he unabashedly endorses is that of overt authorial intrusion into one's own novel.
More than once Amis has recounted how his father, Kingsley Amis, one of the dozen or so best British novelists of the 20th century, gave up on his son's work when a character named Martin Amis strode onstage.
In Amis' latest, "Inside Story: How to Write" (Knopf, $28.95), we are invited to take it as a novel, but it feels very much like a sequel (or even a remake) to his 2000 memoir "Experience," which some people took as exploitative of the murder of his cousin Lucy Partington at the hands of serial killers Fred and Rosemary West.
In "Experience," Amis argues fame is "a worthless commodity" while admitting "it will occasionally earn you some special treatment, if that is what you're interested in getting" along with "a far more noticeable amount of hostile curiosity."
Had Martin not been Kingsley's son, it would have been more difficult for him to find a publisher for "The Rachel Papers," which is a good enough first novel but not compellingly better than a lot of books by young men who, for a time, dated out of their league.
But, as they say in Hollywood, nepotism only gets you so far; and Martin's oeuvre — nervy, caustic books satirizing the English (and American) condition — is arguably deeper than his father's (though the best novel by an Amis is Kingsley's "Lord Jim"). The family resemblance is strong; though Martin's work is a bit more adventurous, tarted up with postmodernism and surrealism, and obviously more self-referential. Martin is more savage and misanthropic, and he understands Americans better.
"Inside Story: How to Write" is about dying; about the realization most of us eventually suffer that we are moving toward death at, as Nabokov put it, "5,000 heartbeats an hour." This, Amis tells us, is "almost certainly" his "last long novel," and that it is "not loosely but fairly strictly autobiographical." Auto-fiction, if you will, or, as Amis offers, "life writing."
Which we can take to mean true after a fashion. There are verifiable facts. Real names are used, though sometimes middle names are used for supporting characters such as wives and sisters. Some dates are shuffled; for instance, Amis writes that Christopher Hitchens, his best friend and contemporary, died on Dec. 23, 2011. Hitchens actually died on Dec. 15, 2011, as Amis certainly knows. Maybe the shuffled date is a way of alerting us that we've entered an altered reality.
As "Experience" is largely constructed around the negative space that was Amis' relationship with his father, to the extent the book has an internal architecture it is built on the Amis-Hitchens bromance.
They met at Oxford, worked at The New Statesman together in their 20s, and remained close as both attained success and celebrity. But the book is not exclusively or even primarily about "the Hitch." There are additional wings dedicated to the memory of two surrogate father figures, Saul Bellow and Philip Larkin, who it is suggested (in one of the few episodes that's probably fiction despite a tantalizing plausibility) might be Martin's real father.
Hilary Bardwell, Martin's mother, may well have had an affair with Larkin. But the book also includes a photograph of young Martin, with his mother and her husband that seems to confirm Kingsley's paternity. Larkin is dangled as an intriguing possibility, but Martin doesn't truly believe it. Maybe he's a bad liar. Maybe he just wants us to think that.
It's moving how Amis depicts his male friendships. There is a movie to be made about the (sometimes often boorish) exploits of Hitch and Little Keith — his name for Amis, who used the name a lot in his novels, often for characters who bear at least a superficial resemblance to Martin Amis. And Amis is brought to the brink of suicidal ideation by his realization that Alzheimer's has caused "everything that was beautiful or holy" in Bellow's mind to be "looted or wrecked."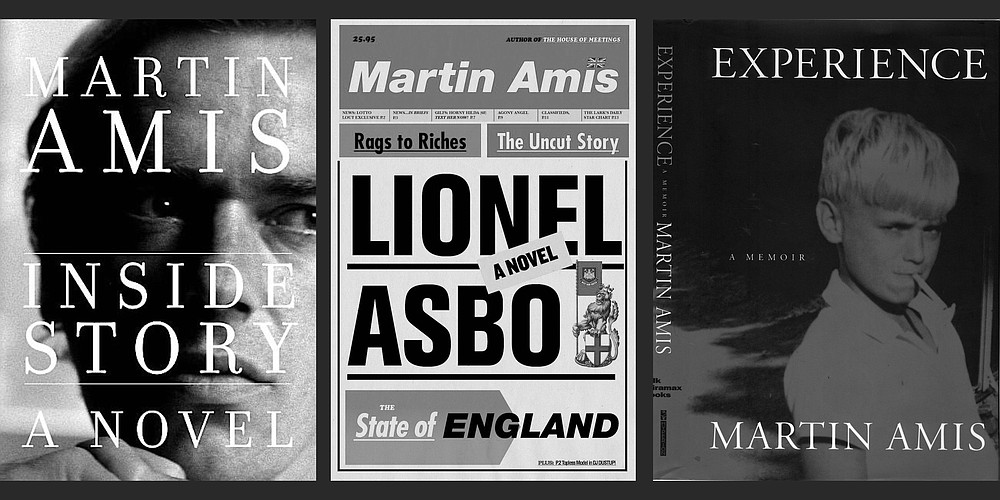 As the subtitle suggests, there are some helpful tips tossed out to would-be writers. Don't write about dreams or sex or religion, use alliteration sparingly. (While there's a question about how seriously this advice is meant, most of it is sound.)
What's most alarming about "Inside Story" is a certain benedictory tone — the way it takes on the air of a closing argument. Amis is like a magazine that's been delivered for years, in part because the recipient is too lazy to figure out how to unsubscribe. It's hard to imagine Martin Amis as an old man, much less as an old soul.
I understand his hunger for seriousness, and his distrust of the stylistic flash that made his name and fortune. "Inside Story" is still Martin Amis, and still too much Martin Amis, some would argue, but it feels a part of a larger story, one that maybe can't be appreciated in a vacuum.
Maybe it's like Johnny Cash embarking on the "American Recordings" adventure with Rick Rubin, a self-referential but wholly authentic and earnest attempt at expressing awe and wonder and the exquisite heartbreak of goodbye.
Email: pmartin@adgnewsroom.com | blooddirtangels.com
Sponsor Content