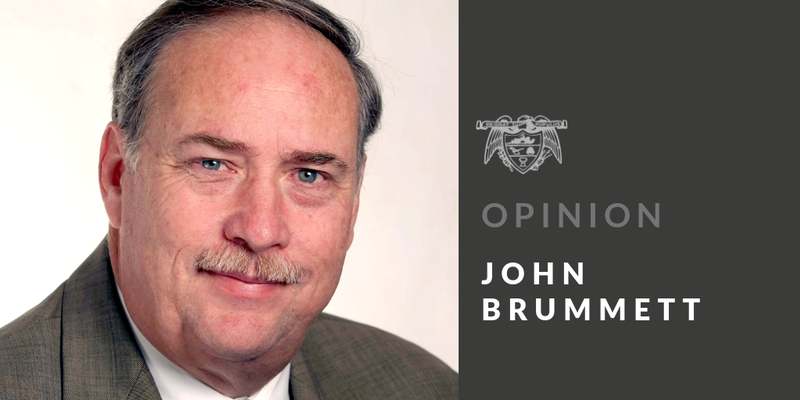 "Who's the second one?"--Michael Bloomberg, when asked whether it would be good for the country if he became the Democratic nominee for president and the nation thus faced a choice between two billionaires.
Real billionaires knew that Donald Trump was only playing one on television.
A genuine billionaire real estate mogul wouldn't have the need or time to appear on a weekly television show, hawk colognes, sell steaks and set up supposed get-rich seminars and faux universities.
Eddie Glaude, a Princeton professor and author, explained to MSNBC the other day that the political effect on Trump of being revealed in detail by The New York Times as the business fraud we suspected is probably negligible.
As the professor put it, a fan of World Wrestling Entertainment who encounters media reporting that the wrestling is fake will probably keep watching and enjoying anyway.
It's an apt metaphor. Trump is a caricature, an overstated entertainment image whose money-generating essence--whose entire essence--is scripted showmanship.
I get the appeal, or at least once got it.
I remember one of the early Republican primary debates in 2016 with a dozen or so variously flawed beings arrayed on stage, with Trump in the middle. The question was whether any of them was unwilling to vow to support the eventual nominee. Trump, alone, raised his hand. I broke out in laughter, finding Trump delightfully unconventional and hilarious.
Both the delight and hilarity wore off for me, though not for 40 percent or so of you who don't care if Trump is a fraud or even a cheat. You care only that he's not a Democrat like Joe Biden who parlayed decades of political office into his own modest wealth--on which, by the way, he has paid ample taxes.
Cashing in on having been vice president--or press secretary, as Sarah Sanders has been doing to the extent the pandemic permits--is different from utter phoniness.
As The Times makes clear, the only real cash Trump earned over the few years preceding his preposterous election as president was not from any real estate or investment activity, but "The Apprentice," a reality TV show dismissible as the WWE without good costumes or athletic skill.
Let's correct that: Trump's hairdo was, and is, a costume, which is why he deducted $70,000 for hair-styling on one of his tax returns.
Trump tax returns now laid bare by The Times raise issues that will be settled in time by auditors, lawyers and perhaps federal grand juries. It's an old hard-to-pinpoint line, that of tax avoidance--which one owes oneself if bad laws permit--and tax evasion by which one makes false statements to cheat the government.
Trump is all over that line, quite astraddle.
The more serious issue for the republic is The Times' revelation that our preposterous president has personally guaranteed debts amounting to more than $400 million coming due over the next four years--in his second presidential term if the nation is dysfunctional enough to give it to him--to unknown lenders or partners.
Trump appears somewhere near the precipice of an actual financial bind. He's laden with cash-hemorrhaging self-shrine properties, an IRS-disputed $72 million tax refund and nearly a half-billion dollars in imminently payable personal debts to mystery persons or entities, quite probably including foreign ones.
Implicit in that issue is the comment to Bob Woodward by Dan Coats, an arch-conservative Republican U.S. senator from Indiana turned national intelligence director for Trump--for a while. Coats ended up leaving, as has been the case with most respectable people around Trump.
Coats told Woodward in the new book "Rage" that he couldn't shake his deep suspicion that Vladimir Putin "had something" on Trump because he could find "no other explanation" for the president's behavior toward the Russian despot.
People with big debts they can't pay can get distracted and desperate, which is not how you want an American president to be.
In more ethical and decent American times, presidents had holdings in blind trusts rather than massive debts to persons known to them, but not to us.
They divested rather than invested. They did not actively own and operate money-losing resorts and hotels that would be losing even more money if lobbyists weren't using them and Trump not retreating on the government dime to them.
Every tax dollar that Trump doesn't pay because of losses incurred at hotels and resorts to which he takes or directs government business represents a double subsidy by us of him. He is the real welfare king. He rides around in the backseat of the real welfare Cadillac.
And somehow that's the secondary story, a mere financial injustice paling against grave concerns about the big money this pretend businessman befouling our White House owes somebody somewhere.
--–––––v–––––--
John Brummett, whose column appears regularly in the Arkansas Democrat-Gazette, is a member of the Arkansas Writers' Hall of Fame. Email him at jbrummett@arkansasonline.com. Read his @johnbrummett Twitter feed.
Sponsor Content