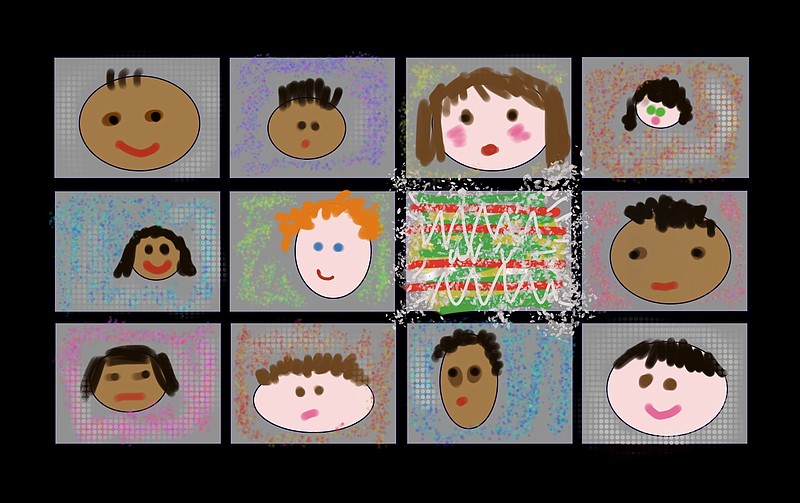 (Arkansas Democrat-Gazette/Celia Storey)
Say you're a high school student attending class online when the teacher calls on you with a tough question.
You don't know the answer and you don't want to look dumb. What do you do?
Some kids with smartphones are trying an easy dodge. They cue up a video that plays the sound of a garbled Zoom call so it seems like they tried to answer -- but there's been a technical glitch.
Kids have been sharing these videos on TikTok, a social media app popular with students. The videos sound like the voices of the parents on the old Peanuts cartoons. They even come with garbled voices that sound low and high to accommodate male and female voices.
One such video has been seen by more than 7 million users and shared almost 100,000 times.
"It's not surprising because kids do this in school, too," said Anna Ball, a professor at the University of Buffalo who specializes in educational equity. "They find ways to stimulate themselves because they're bored. It's not the first time, and I'm sure it won't be the last."
Sponsor Content