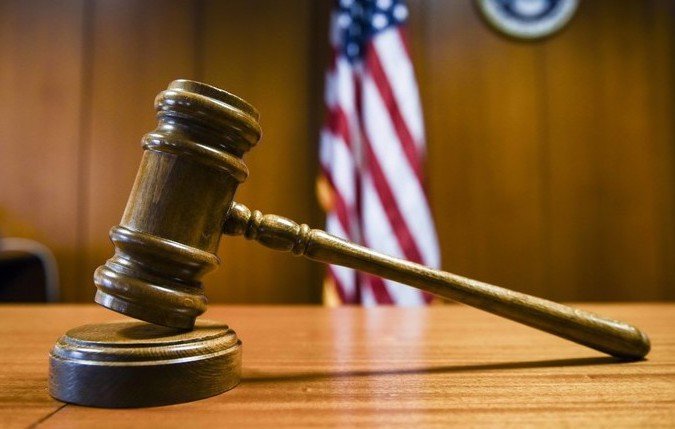 The former director of the Mississippi County landfill told a federal jury Wednesday that in 2017 and 2018, he took kickbacks of $100 per load to allow a Missouri company's trucks to dump construction debris in the public, highly regulated facility without paying the usual fee of about $220.
Wil Allen's testimony kicked off the second day of a trial in a Little Rock courtroom in which David Ross, owner of Ross Farms Trucking in Kennett, Mo., is accused of aiding and abetting honest-services mail fraud.
Allen, who pleaded guilty last month to a single count of the same charge, in exchange for the second count being dismissed, acknowledged that by allowing Ross' trucks to avoid the landfill's scale house, he also permitted the loads to go uninspected, in violation of state environmental laws. He agreed that the kickback scheme also caused the county to deprive the state Department of Environmental Quality of all disposal fees it was due, as well as accurate records that are required to be kept permanently.
Landfills, public and private, are required to pay a fee to the department along with quarterly reports of the type and amount of waste deposited there, and the specific locations of certain classes of waste.
Allen, his voice breaking, said from the witness stand that it was hard to testify against Ross, who he loves like a father, "but we're grown men."
He said the scheme began in the spring of 2017, when he was in a financial bind and a family friend gave him Ross' phone number. He said he met with Ross at a Zaxby's restaurant in Blytheville, and they agreed that Ross would pay him $100 a load, with a payment to be made every 10 loads, and only in the form of $100 bills. He said he told Ross to have the drivers of his demolition trucks call him ahead of time, and then enter the landfill through the "back door" to avoid obvious dumping without first being weighed at the scale house.
When other drivers began noticing the bright yellow trucks from Ross' company avoiding the scales and began complaining, Allen said he started having the company's drivers stop on the scales, and then come inside the scale house to pretend to get a ticket denoting the weight of the load and the amount of the bill. In reality, Allen testified, he had his employees merely give the drivers a "fist bump" and hand them a voided ticket, which the drivers carried outside and held up to indicate to other drivers that they were playing by the rules.
"A lot of voided tickets were sitting around," Allen said. But he acknowledged he didn't know that one of his employees who handed out the voided tickets was cooperating with the FBI. He said the scheme was carried out 180 to 200 times, netting him $18,000 to $20,000 in cash.
Then, he said, "The world came to an end on Aug. 29, 2018," when FBI agents arrested him.
Defense attorney Bill Stanley of Jonesboro tried to get Allen to admit that he had carried out the same scheme with drivers of other companies, but Allen said he only told one of his employees that, "to put butter on her ears" to see if she would report his words, so he would know if she was working against him. The woman was the FBI informant in the scale house. He also admitted "baiting" the woman by telling her he had been in prison, which wasn't true.
Allen said he used some of his ill-gotten gains to help other employees buy groceries, though he never told them where the money came from.
The trial got off to a late start Wednesday after U.S. District Judge Kristine Baker, who had been presiding, turned the trial over to U.S. District Judge James Moody Jr. so she could deal with some family health issues that arose unexpectedly.
Moody scheduled the trial to resume at 9 a.m. today. The day's testimony is expected to begin with now-retired FBI Agent Ed Jernigan, who was in charge of the case.
Sponsor Content