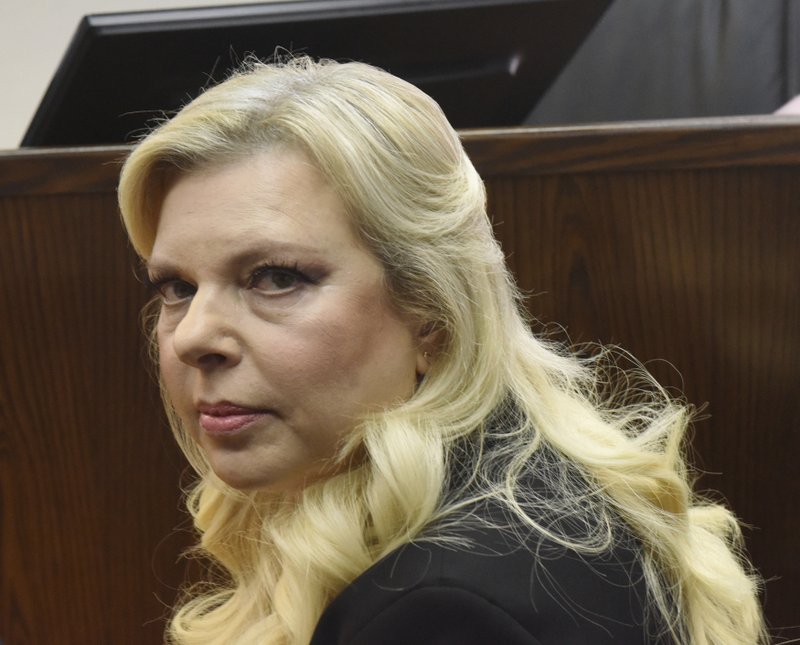 In this June 16, 2019 file photo, Sara Netanyahu, the wife of Israeli Prime Minister Benjamin Netanyahu, appears in the Magistrate Court in Jerusalem. (Debbie Hill/Pool Photo via AP, File)
• Sara Netanyahu, wife of Israeli Prime Minister Benjamin Netanyahu has been accused of violating the country's coronavirus lockdown by inviting a hairdresser into the official residence last week to prepare her for a public service video advocating the wearing of masks. The incident, first reported by the Yediot Ahronot daily, was the latest in a string of lockdown violations by Israeli leaders and public figures -- drawing widespread criticism that they are undermining public trust in the government. Yediot reported that Sara Netanyahu had a hairdresser visit on the eve of the festive Sukkot holiday. Hair salons and barber shops are closed as part of a nationwide lockdown imposed last month, and people have been ordered to remain within 1,000 yards of their homes except for essential activities. In a statement, Sara Netanyahu said she has strictly abided by all the coronavirus regulations, including sheltering at home and enforcing the wearing of masks at the official residence. It added that they both wore masks and gloves during the appointment and that she asked the stylist to refrain from making conversation. And, as a public figure making an informational video, she believed she was entitled to employ the services of the hairstylist. The newspaper said that while the prime minister is entitled to such services, his wife is not. An ordinary Israeli would pay a $150 fine for violating the restriction.
[CORONAVIRUS: Click here for our complete coverage » arkansasonline.com/coronavirus]
• Growing up close to U.S. border in Tucson, Arizona, Linda Ronstadt was exposed to the music and culture of Mexico from an early age. Her father would often sing at their home in Spanish. "I heard Mexican radio my whole life," Rondstadt said in a phone interview. It's something that stuck with her even decades after establishing her professional career in the mid-1960s, singing everything from folk-rock, country, light opera and pop. But, she said, "I just really wanted to sing rancheras and huapangos." She finally did, starting in 1987 with the traditional Mariachi music album "Canciones de mi Padre" ("Songs of my Father") -- still the best-selling non-English album in the U.S. -- followed by three similar albums. Now at 74, the 10-time Grammy winner and Rock and Roll Hall of Famer was recognized as a "Legend" Tuesday at the 33rd annual Hispanic Heritage Awards. The ceremony was prerecorded and socially distanced due to the coronavirus pandemic. Ronstadt, who in 2012 was diagnosed with Parkinson's disease, and was attending remotely from her home in San Francisco, was surprised by Los Tigres del Norte's Jorge and Hernán Hernández with the award. "I thought they were gonna do it on the internet, you know? I hadn't been hugging anybody because of covid, but I hugged them. I was so excited. I said, 'We're Mexicans, we hug.'"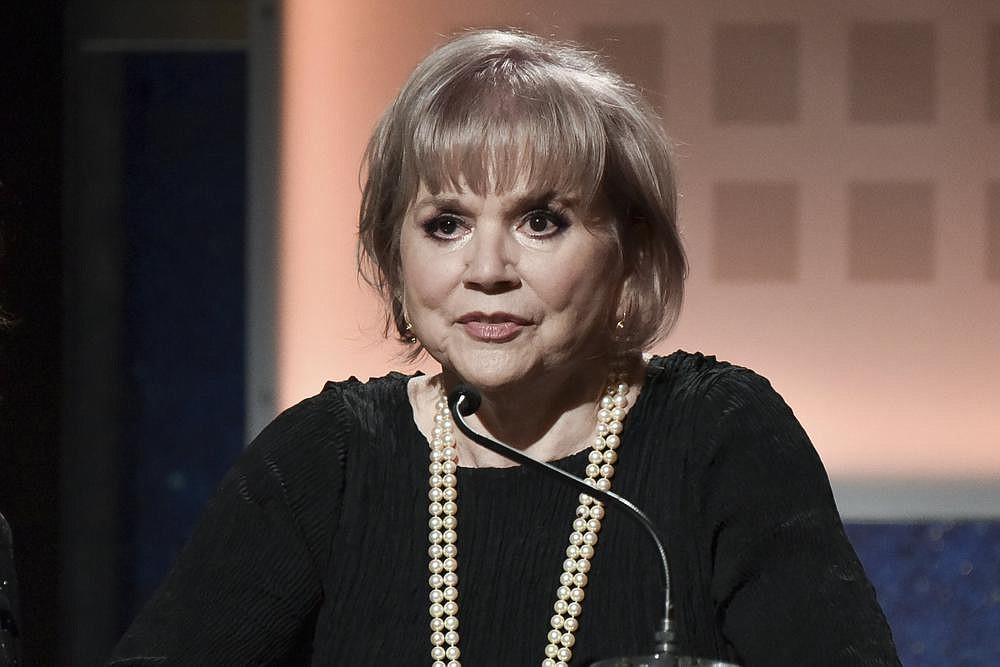 Linda Ronstadt onstage at the 19th Annual Movies For Grownups Awards in Beverly Hills, Calif. on Jan. 11, 2020. (Photo by Richard Shotwell/Invision/AP, File)
Sponsor Content