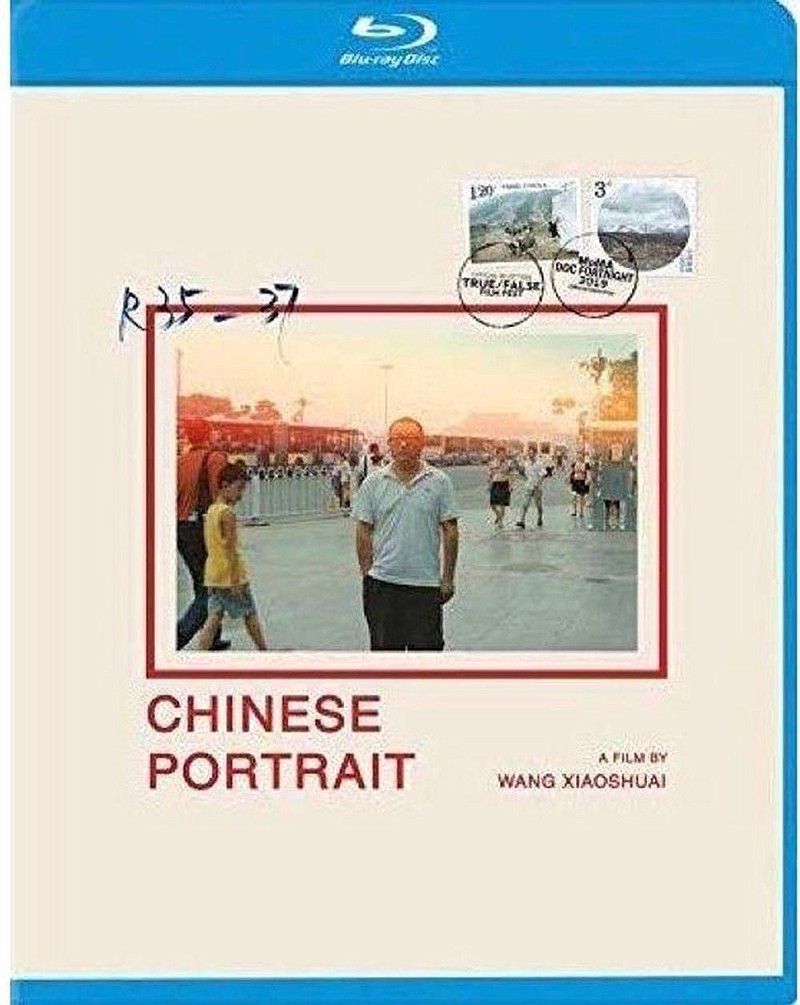 Chinese Portrait
"Chinese Portrait,"
directed by Xiaoshuai Wang
(not rated, 1 hour, 19 minutes)
The Shanghai-born director ("Beijing Bicycle," "So Long, My Son") is a minimalist documentary, shot over the course of 10 years, that captures the state of his nation by filming some 60 factory and construction workers, farmers, commuters, miners, and students in mostly motionless, well-composed poses with no narrative.
The result is a somber, affecting and empathetic chronicle that honors places and people caught up in the endless momentum of life.
"The Legend of Tomiris" (not rated, 2 hours, 36 minutes) This Kazakhstani historical epic (emphasis on epic, with no guarantees of historical accuracy), blazing with magnificent scenery of the steppes, intricate costumes, and a good dose of violence, tells the story of Tomiris, warrior queen of the Massagetae (an ancient Eastern Iranian nomadic tribal confederation), whose destiny is to unite the squabbling warlike tribes under her authority. With Almira Tursyn, Adil Akhmetov, Erkebulan Dairov, Berik Aytzhanov; directed by Akan Satayev. Subtitled.
"The Silencing" (R, 1 hour, 33 minutes) An illogical plot and lack of suspense lead to a so-what ending in this snoozefest about a game trapper (Nikolaj Coster-Waldau of "Game of Thrones") who, after giving up drinking and hunting, is now living in self-imposed isolation on a Minnesota wildlife sanctuary, where he's determined to track down a serial killer whose victims are teenage girls and who may have kidnapped the trapper's daughter five years ago when she was 14. Help comes from the nearby town's new sheriff (Annabelle Wallis). With Hero Fiennes Tiffin (nephew of Ralph and Joseph Fiennes); directed by Robin Pront.
"Eli Roth's History of Horror, Season 1" (TV-MA, 4 hours, 56 minutes)
Home Movies doesn't usually mess around with made-for-TV product, but this documentary, which originally aired on AMC Networks in 2018, stands out as an intriguing collection that might come in handy when Halloween arrives later this month.
Award-winning horror film director, writer, producer and actor Eli Roth assembles an all-star lineup of storytellers and celebrities -- the foundation of the horror genre -- to explore its popular themes, inspirations and struggles of the past and present.
A series of one-hour episodes takes viewers on a exploration of how horror has evolved through the years and examine the genre's impact on society, as well as revealing how horror maintains its fan base and why audiences are addicted to fear.
Interviews with a stellar who's who of the most memorable horror movies and television productions include author Stephen King ("Creepshow," "The Shining"), Quentin Tarantino ("Once Upon a Time ... in Hollywood," "Kill Bill" franchise), Greg Nicotero ("The Walking Dead," "Watchmen"), Rob Zombie ("House of 1000 Corpses," "3 From Hell"), Linda Blair ("The Exorcist"), Slash (Guns N' Roses), Robert Englund ("A Nightmare on Elm Street"), Tippi Hedren ("The Birds," "Marnie"), Haley Joel Osment ("The Sixth Sense"), Elijah Wood (The Lord of the Rings trilogy), and David Arquette (the Scream franchise).
The DVD and Blu-ray include more than two hours of bonus material including five featurettes and extended interviews with King, Edgar Wright, Tarantino, Diablo Cody, Roger Corman, John Landis and Joe Dante.
"The Pale Door" (not rated, 1 hour 36 minutes) A hybrid Western/horror adventure that can't quite make up its mind which it should be. After a train robbery goes bad, two brothers lead their thieving cowboy gang into a nightmarish ghost town that's occupied by a coven of witches. With Melora Walters, Zachary Knighton, Devin Druid, Stan Shaw; co-written and directed by Aaron B. Koontz.
"The Tax Collector" (not rated, 1 hour, 35 minutes) Anyone who's spent a few hours watching gangster films will know exactly how this cliche-ridden tale of a crime lord whose family is threatened when his boss' chief competitor shows up with the intent of taking over the territory. With Shia LaBeouf, George Lopez, Jimmy Smits; written and directed by David Ayer.
"The Secret Garden" (PG, 1 hour, 39 minutes) Wisely emphasizing the charm and appeal of its source material, Frances Hodgson Burnett's 1911 novel, this fantasy concerns a girl who discovers a magical garden hidden at her uncle's house. With Colin Firth, Julie Walters, Dixie Egerickx, Maeve Dermody, Edan Hayhurst, Jemma Powell; directed by Marc Munden.
"The 2nd" (not rated, 1 hour, 33 minutes) Fans of continuity and good acting will do well to steer clear of this sloppy, simplistic thriller in which Secret Service agent Vic Davis (Ryan Phillippe) is on his way to pick up his estranged son (they're always estranged, aren't they?) from his college campus when he stumbles into a terrorist operation involving an attempt to kidnap the daughter of a Supreme Court Justice. With Samaire Armstrong, Casper Van Dien, William McNamara; directed by Brian Skiba.
Re-released oldies worth watching include:
"The Elephant Man" (1980), in which a Victorian surgeon (Anthony Hopkins) rescues a monstrously disfigured man (John Hurt) from a life as a sideshow freak. With Anne Bancroft, John Gielgud, Wendy Hiller, Freddie Jones; directed by David Lynch.
"Mallrats" (1995), a comedy in which two dorky guys (Kevin Smith, Jason Lee), both recently dumped by their girlfriends, take solace in the comforts offered at the local mall. With Shannen Doherty, Claire Forlani, Joey Lauren Adams, Ben Affleck; directed by Smith.
Sponsor Content