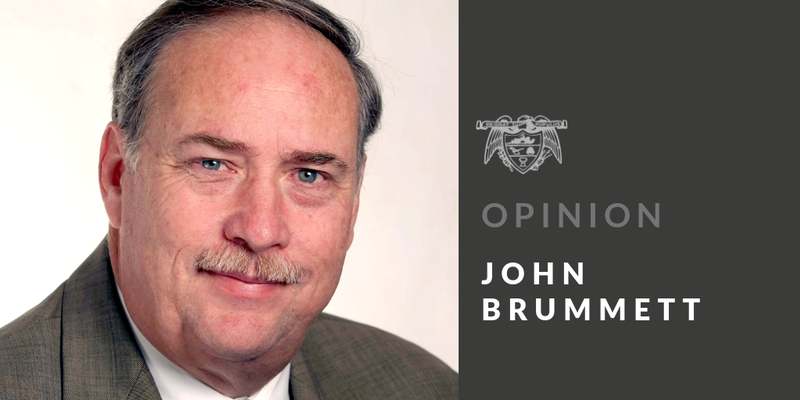 I need to make several corrections.
I wrote that the French Hill-Joyce Elliott debate Monday on AETN public television would be notable. It wasn't.
I wrote that Joyce would go after French for lying about her in his advertising, doctoring pictures and putting the words "defund the police" in her mouth. She didn't.
I have written over the years that French lets other people do his dirty work. But he did it himself in this debate, saying such whole-cloth nonsense as that he has consistently voted to protect pre-existing conditions, that he has been more bipartisan in Washington than Elliott has been in Little Rock, and that the Asa Hutchinson cell-phone tax for rescuing 911 services that Elliott supported was an example of tax-and-spend liberalism on her part, though apparently not for Asa or for the majority of Republican legislators who joined her in saving emergency police services in rural Arkansas.
Apparently, there was a force at work I had not properly appreciated. It was that Elliott, as the challenger and a black woman, needed, as Kamala Harris had needed before, to come off as nice, likeable and not angry.
That's decidedly odd considering that black women have more right to be angry than rich white bankers like Hill.
As Pulaski County Clerk Terri Hollingsworth tweeted to me after I commented that maybe it simply was a columnist thing that had me wanting Elliott to be feistier on Hill's case: "Not a columnist thing. It's a voter thing to want her to rip him one. But Black women have to be careful of being label[ed] 'The Angry Black Woman.' Sigh."
Sigh, indeed. It is lamentable if Elliott believed or was persuaded that she needed to be as nice as possible if she wanted some of these suburban women to go through with their uncertain instinct to vote for her.
As an Elliott insider put it after Monday's session in which, remarkably, Hill was more the aggressor and Elliott more the defender: "Always want to hold French accountable, but it's nice if you can come off liking her afterward."
So, the debate amounted to Hill's throwing a few punches and getting away with untruths such as his assertion that, in voting in the House to repeal the Affordable Care Act, he actually protected pre-existing conditions.
Elliott corrected him superficially and the next panelist changed the subject to whether the candidates wanted to expand broadband in the state. Guess what? They did.
Here's the pre-existing condition issue and truth: The Affordable Care Act mandates a federal guarantee that insurers must provide full coverage and equal premiums for persons with pre-existing conditions. It seeks to pay for that by expanding health insurance payments among the healthy.
The House bill that Hill voted for and celebrated with a vile, vapid president in the Rose Garden gave lip service to coverage of pre-existing conditions but contained no decreed guarantee of a full range of coverages at equal premiums.
Maybe that's why the vile, vapid president, when trying to pass a better Senate bill later, said the House bill for which Hill had voted was "too mean."
Maybe--to be fair to Hill--nothing Donald Trump says amounts to anything.
Still, a man should not be allowed to get away with such a misstatement. But Elliott was trying only to hold him accountable nicely.
In the end, Roby Brock of Talk Business and Politics analyzed the debate best in a podcast in which he ostensibly was interviewing me but actually was enlightening me.
He said the two campaigns either needed a favorable headline, which neither got, or a draw leaving no one harmed for the stretch run's paid advertising, which Elliott sought and both got.
John Brummett, whose column appears regularly in the Arkansas Democrat-Gazette, is a member of the Arkansas Writers' Hall of Fame. Email him at jbrummett@arkansasonline.com. Read his @johnbrummett Twitter feed.
Sponsor Content