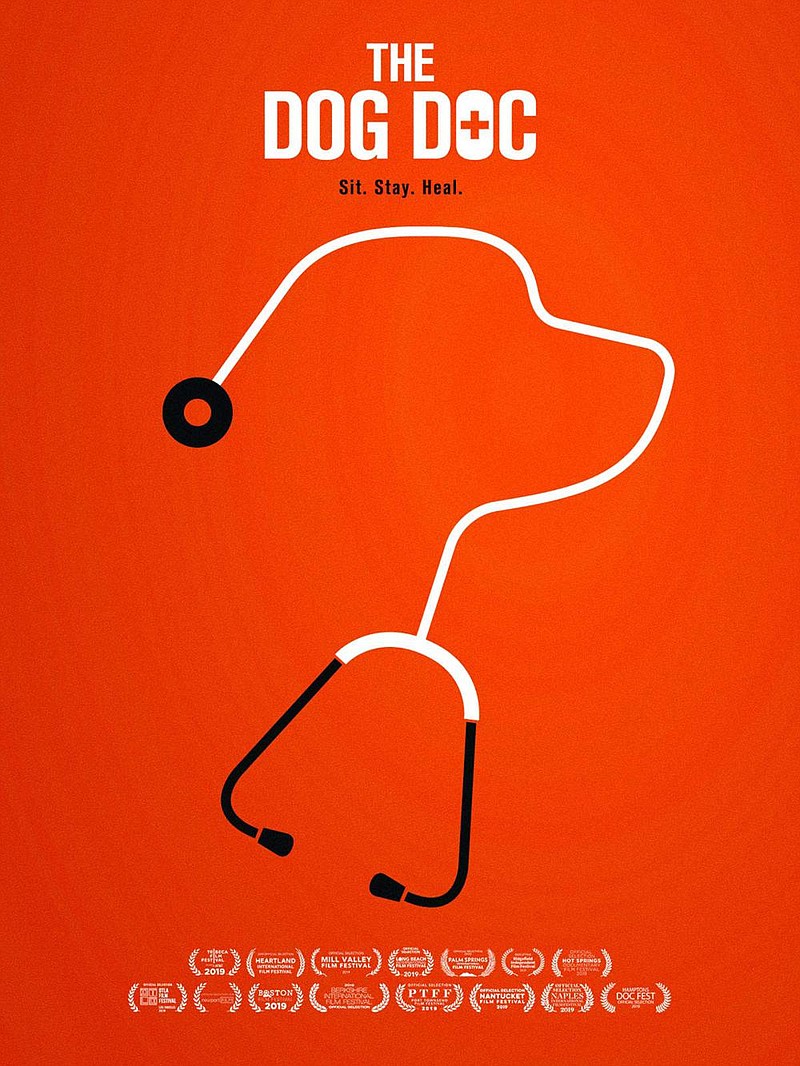 The Dog Doc
"The Dog Doc,"
directed by Cindy Meehl
(not rated, 1 hour, 41 minutes)
All pet owners hope that their chosen veterinarian has all the answers, along with empathy and concern for furry patients. Dr. Marty Goldstein, along and his staff of true believers at Smith Ridge Veterinary Center in South Salem, N.Y., uses a holistic approach combining conventional treatment with the likes of acupuncture and vitamin C therapy, to treat sick and damaged animals after other medical professionals have abandoned all hope.
Described by some as a miracle worker and by others as a quack, Dr. Goldstein is known as a pioneer of integrative veterinary medicine. This focused, detailed, and artfully assembled documentary makes an earnest effort to tell us why. Some viewers will be skeptical, and there are sad stories of failure as well as joyous chronicles of success (often against all odds), but there's no denying the compassion and determination exhibited on screen.
"Crescendo" (PG-13, 1 hour, 1 hour, 42 minutes) A poignant drama that explores the complex Israeli-Palestinian conflict from the perspective of often hostile, distrustful members of a youth orchestra under the baton of a world-famous conductor. With Peter Simonischek, Bibiana Beglau, Mehdi Meskar, Sabrina Amali; directed by Dror Zehavi. Subtitled.
"Broil" (not rated, 1 hour, 3o minutes) A fragmented, confusing attempt at horror in which a troubled 17-year-old, forced to live with her draconian grandfather after several violent incidents at school, soon discovers unsavory secrets about how her family acquired enormous wealth and power. With Jonathan Lipnicki; directed by Edward Drake.
"The Short History of the Long Road" (not rated, 1 hour, 30 minutes) For those who think their lives are going nowhere, this road-trip drama, populated with appealing characters, gives assurance that such people are not alone. Teenage Nola and her dad, who spend their time criss-crossing the U.S. in an RV and earning just enough money at odd jobs to keep going. All goes well a calamity forces Nola takes off on a frolic of her own to try to find the mother she never knew. With Sabrina Carpenter, Danny Trejo, Steven Ogg, Maggie Siff; directed by Ani Simon-Kennedy.
Re-releases:
"Mad Max: Fury Road" (2015) takes us back to the future in an Australian post-apocalyptic actioner focusing on a woman taking on a tyrant with the help of a swarm of female prisoners and a drifter named Max. With Tom Hardy, Charlize Theron, Nicholas Hoult, Zoë Kravitz; co-written and directed by George Miller.
"Havana" (1990), set in 1950s Cuba, concerns a professional gambler (Robert Redford) who becomes emotionally entangled with a revolutionary (Lena Olin). With Alan Arkin, Richard Farnsworth, Tomas Milian; directed by Sydney Pollack.
"The Milagro Beanfield War" (1988) is a comedic drama in which a mechanical failure on a New Mexico irrigation ditch is grounds for a standoff between impoverished farmers and authorities. With Rubén Blades, Sônia Braga, Melanie Griffith, Christopher Walken; directed by Robert Redford.
Sponsor Content