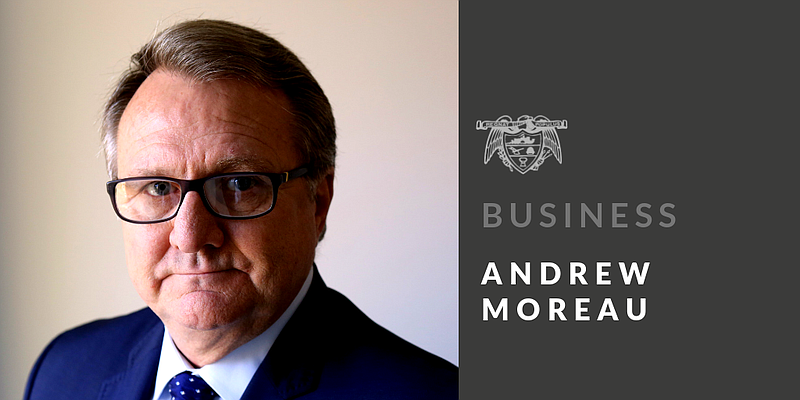 Looking at basic facts, Arkansas and Texas don't look that different to Revolution Plastics. It's the intangibles that make the difference.
Revolution Plastics has two major operations in Arkansas -- Little Rock and Stuttgart -- with about 300 employees in the state (including a warehouse in Altheimer). The Arkansas operations were grown organically.
The company has two major manufacturing operations in Texas -- Mesquite and Kilgore -- with about 300 employees in the state. The Texas operations became part of Revolution through acquisitions.
On Oct. 7, the company announced that it would expand in Little Rock and create 60 new jobs with a $20 million investment. A Texas plant was the other finalist under consideration.
Both Arkansas and Texas offered financial incentives that were similar, according to Revolution Chief Executive Officer Sean Whiteley, who said Arkansas' offer was clearly better and he praises state and local officials for demonstrating a strong commitment to keeping the company in Arkansas.
Key incentives from the state include the Advantage Arkansas Program (state income tax credit for job creation) and the Tax Back Program (sales and use tax refund for eligible expenditures). The state also offered the company $450,000 from the governor's Quick Action Closing Fund.
On the local end, Revolution can participate in an industrial bond program, known as "Act 9 Bonds," which provides existing companies with competitive financing options for property, plant and equipment expenses.
It wasn't a decision about money only, though. Whiteley said equally important were factors such as employee morale, recruitment and growth opportunities and the message the decision would send to the customers and communities Revolution serves.
"It was important to convey the right message about who we are as a company," Whiteley said. "Where you choose to spend your money indicates what's important to you. It's not just the message you send to employees, but the message we are sending to our customers and our communities."
In the end, the company just couldn't leave the home where it grew up.
Was there ultimately one deciding factor?
Let Whiteley tell it:
"For me, the determining factor was Arkansas has been and always will be the heartbeat of our organization. It's ingrained in our culture and it's the roots of our company. This is our origin – and that mattered to us. We want to grow and expand because of all the great cultural elements we've developed as an Arkansas company. We want those great values to expand throughout the organization."
TECH IN NEWPORT
Newport plans to expand its ability to train information-technology workers in hopes of attracting more high-tech companies to the city after winning $2.5 million in federal funding to support the effort.
The U.S. Economic Development Administration awarded the grant to build Newport's Tech Depot IT Apprenticeship Academy. The grant will be matched with $625,000 from the Newport Economic Development Commission to build a 12,000 square-foot facility to house Tech Depot. The facility will take up to two years to construct.
"This is a huge day for economic development in Newport," Mayor David Stewart said in a news release. "The new Tech Depot facility will allow our citizens to access the training and skills to work with any company in the world, and often they will be able to work remotely and continue to live and raise their families here."
Apprentices and participating companies are being established by the Arkansas Center for Data Sciences and the curriculum is being finalized by ASU-Newport. Operations will begin in the Iron Mountain train depot until the new facility is ready.
The new Tech Depot facility will contain apprenticeship training rooms, an IT co-working space, an IT incubator for entrepreneurs, shared office space for companies who use the facility and an apprenticeship testing center.
The inaugural classes in the Tech Depot will have over 40 apprentices participating and will support companies located in Newport, Batesville and Jonesboro. The partners anticipate classes growing to support more than 100 apprentices every six months by the end of the third year.
RECOGNIZING QUALITY
Arkansas Governor's Quality Awards have been handed to 14 organizations across the state for their quality of improvement processes.
Two healthcare organizations -- Southridge Village Nursing and Rehab of Heber Springs and Northwest Health System of Springdale -- won the Achievement Level, the top category.
At the Achievement Level, applicants must write a 50-page application responding to more than 200 questions and demonstrate mature processes, a commitment to continuous improvement and favorable performance. Applicants are also required to demonstrate their efforts during a site visit.
Gov. Asa Hutchinson presented the awards at a small luncheon Oct. 6 in Little Rock.
Three organizations received the second-award level, the Commitment Award. Those awards went to the Arkansas Department of Transportation, Little Rock; Arkansas State Veterans Home, North Little Rock; Lennox Commercial Industries, Stuttgart; and UAMS Health, Little Rock.
Eight organizations received the first-award level, the Challenge Award. Those went to Avenir Memory Care, Fayetteville; Avenir Memory Care, Little Rock; Community Health Centers of Arkansas, Little Rock; Koontz Electric Company Inc., Morrilton; Medical Center of South Arkansas, El Dorado; Quadrivium, Springdale; Spring Creek Health and Rehab, Cabot; and White River Medical Center, Batesville.
The award process drives organizations toward quality-improvement principles. Organizations self-assess and carefully review the award-level requirements before deciding at which level to apply. Each level increases the requirements of the applicant to describe systematic processes and results.
Only 26 Arkansas organizations have ever received the highest-level – the Governor's Award for Performance Excellence.
The Governor's Quality Award program is coordinated by the Arkansas Institute for Performance Excellence, a nonprofit organization affiliated with the Arkansas State Chamber of Commerce.
PARTNERS EXPANSION
Partners Bank of Helena is opening of a new branch across the state on Johnson Mill Boulevard in Springdale.
Consumer retail operations as well as lending activities will be available. The lobby entrance is currently by appointment only during the pandemic.
Partners Bank has been operating six full-service branches in Phillips, Cross, and Crittenden counties. This is its first venture in the Northwest Arkansas market.
The Bank also serves customers in Northeast Arkansas, Tennessee and north Mississippi. In 2019, Partners Bank has assets of about $206 million and has since grown to $318 million in assets.
Column ideas or recommendations? Thoughts or musings that need pursuing? Contact me at amoreau@adgnewsroom.com or at (501) 378-3567.
Sponsor Content