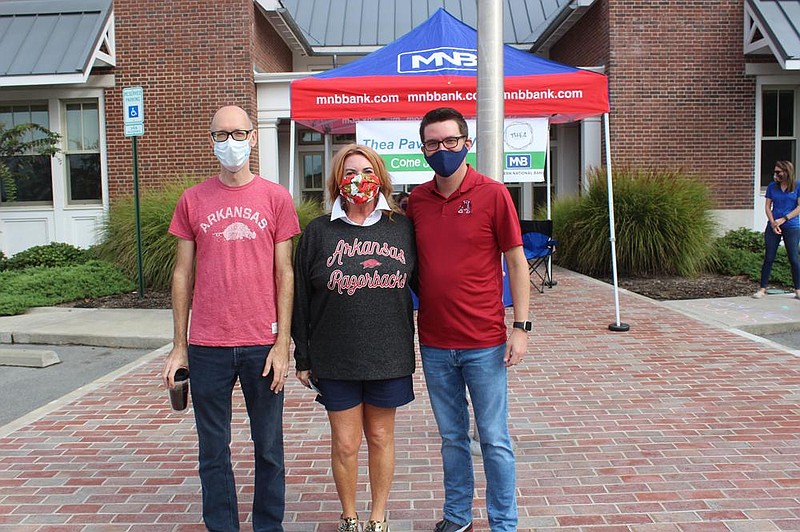 Chris Vanlandingham, Jennifer Owens Buie and Jeremy Mitchell
The 15th annual Thea Paves the Way had three socially safe events where school groups, organizations and families could come together to create chalk art.
The events -- all hosted by Malvern National Bank -- were held on three consecutive Saturdays in September. At the events, kids got together at the bank's branches to show off their artistic side by creating elaborate chalk drawings in the bank's parking lots.
Gallery: Thea Paves the Way
[Gallery not loading above? Click here for more photos » arkansasonline.com/1018thea/]
The final event was held Sept. 26 in the bank's parking lot near the Outlets of Little Rock. Thea Paves the Way began in 2005 as one of Thea Foundation's first outreach events to engage students and the community in an exciting collaborative art project.
-- Story and photos by Rachel O'Neal
Sponsor Content