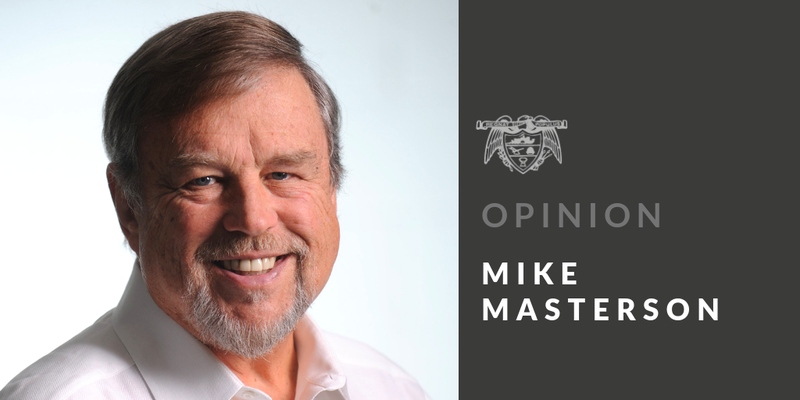 What's been going on during the past year within the state's licensing division at Jonesboro?
Three civilian employees responsible for administering driving tests on behalf of the Arkansas State Police failed their responsibilities, have been accordingly canned, and an investigation has been launched.
Moreover, residents who received licenses from that office in recent months are now being asked to call and answer questions to determine if they still must take (and pass) the road-skills portion of the exam.
ASP and the Department of Finance and Administration have been investigating to identify applicants who were issued permits between May 4 and Aug. 17 this year. Those folks are expected to receive letters from the department's Office of Driver Services, directing them to contact the ASP as soon as possible.
Clearly there's something deeper afoot here.
Although the state police (who oversee the testing program) weren't saying why these non-officers were dismissed, I've applied my Sherlock Holmes approach to deduce it's likely because the road-skills portion of the exam wasn't administered.
The biggest question in that instance would be why not. Laziness? Malfeasance? Incentives?
By the way, valued readers, if such practices were happening in Jonesboro, what about the rest of our state? It may be time for a no-nonsense state evaluation of the program.
The best years
In conversations among friends, I've voiced the opinion that I and many others who grew up during the last six decades believe we experienced the best years of our nation.
Sure, there were national problems and debates, such as turmoil created by our involvement in Vietnam, the Cuban missile crisis, civil rights, Kennedy and King assassinations, and our misguided entry (without an exit plan) into Saddam Hussein's Iraq and the hate-filled Middle East.
Yet all in all, we came up in a time when the nation as a whole felt more honorable and, well, solid at its core. D.C. politics was relatively civil and more nonpartisan, law enforcement overall was admired, unfettered free speech and religious practices were very much a reality, and we largely shared relatively widespread concern, compassion and empathy for the less fortunate in our communities--because it was the right thing to do, rather than because of laws or regulations.
When I contrast that with today's corrupt, foul and stalemated political atmosphere, the sustained deceptions, smears, hatred and blatant power grabs at the uppermost levels, along with the continued unraveling of the rule of law and our nation's moral fabric for political gain, I for the first time find myself fearing for the future of this great experiment called the United States of America.
A sad, sad deal indeed. And I'm not alone.
Answered prayer
James Lynn of Mena recently sent this (lightly edited) example of a GodNod in his life. You have one to share?
"During the summer of 1988, my then 13-year-old son and I were on our way to Yellowstone National Park to attend a course being offered by the Yellowstone Institute dealing with the Yellowstone supervolcano.
"We reached Red Lodge, Mont., then headed some 45 miles into the Beartooth back country to visit a rock formation I'd long wanted to see. We traveled along county roads for some five or six miles above the small community of Nye until reaching the Forest Service road leading to the formation.
"We switchbacked up into the rugged mountains until there it was. I managed to turn my truck around on that very narrow road, then turned my wheels hard to the right so that in case something should give way, the truck would hit the adjacent ditch rather than plunge down the steep mountainside.
"After studying and photographing the formation, we decided to head back to the motel. But the truck's wheels were locked and the ignition would not turn over. I struggled for what seemed an eternity. Nothing worked. Panic ensued. No one knew where we were. There were no cell phones in those days. Our luggage and all our gear was back in the motel. I had no idea where the nearest house or phone might be.
"What were we to do? I folded my arms and laid my head across the steering wheel and said, "Oh God, please help us!" Lifting my head, I again reached for the ignition. The wheels magically unlocked, the ignition turned and the engine fired.
"It remains vivid to me today. My prayer was answered in an instant. As we traveled back to Red Lodge, fittingly appeared a magnificent rainbow ... stretching from north to south. I will always believe this was his sign to me that assured, 'Hey, buddy, I am with you!'"
Beware tracing scam
For those who may have missed the warning, if you're contacted by a caller claiming to be a covid-19 contact tracer, don't offer any Social Security, financial or personal information. As has become normal, some have figured out ways to scam the system.
Now go out into the world and (unlike the con artists) treat everyone you meet exactly like you want them to treat you.
--–––––v–––––--
Mike Masterson is a longtime Arkansas journalist, was editor of three Arkansas dailies and headed the master's journalism program at Ohio State University. Email him at mmasterson@arkansasonline.com.
Sponsor Content