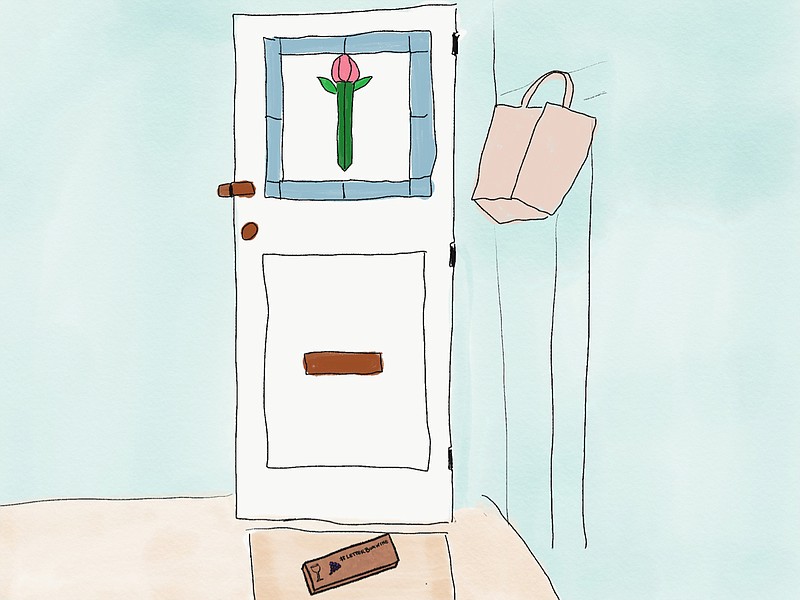 Illustration by Kelly Brant
Flat wine bottles?
Yes, it's a new innovative packaging alternative catching on in the wine world. The bottles are being designed as most innovative ideas are because of a predicament the market has not experienced ... until now. Because of the coronavirus pandemic, wine delivery in many places such as the U.K. is up around an astonishingly 600%. So why flat? Because a round bottle will not fit through a British residential mail slot. This flat bottle may take a few vintages to make it to the U.S. market but it warrants a mention and brings up an interesting question from readers. Why is wine packaged in round bottles anyway?
The wine industry has been slow to explore alternate bottle shapes. Some cite laws, others the cost, but the most likely answer could be consumers simply just haven't wanted it. Consumers have been painfully slow to embrace screw tops, boxed wines and even cans and different size formats.
Wine bottles and most glass bottles in general were initially round because they were made by glassblowers. It was the easiest and most cost efficient shape to produce and replicate. This is also how the "punt" (indention at the bottle of some wine bottles) was created. Glassblowers pushed the seam into the bottle to avoid the sharp edges and so the bottle could stand up easier. The punt and round shape were industry changing improvements for sparkling wines. For centuries before these improvements sparkling bottles were known to occasionally explode due to the pressure and design of the bottle.
Today wineries can in theory make a wine bottle into any shape. Glass bottle production didn't become completely automated in its current mold until the early 1900s. The round bottle was already in place and known as the "standard." Historians say the early size of bottles was more for branding than function. Think of the early "Coke" bottle debuting in the 1920s, or German Riesling and Bordeaux versus Burgundy bottle shapes. The shape of the bottle is an instant clue to its contents.
The wine industry isn't the first to explore new bottle shapes. In the 1920s milk bottles were made more square to facilitate easier transport. The reasoning was they took up less space in shipping and storing the cases used less package material. In the 1960s, Alfred Heineken thought a square version of his beer bottle would take off because the empty bottles could be used as bricks. These concepts may seem somewhat humorous today, but many wine consumers thought the same before they confidentially "unscrewed" their first $50 or more "fine wine" bottles.
So, will the flat bottle be the next screw top or boxed wine for American consumers? It's too soon to say. In the meantime, I leave you with these innovative packaging alternatives that are available in our market.
THE "CANNED" VALUE
NV Underwood Pinot Noir, Oregon (375mL, about $7)
THE "SCREW TOP" SPLURGE
2018 Cloudy Bay Sauvignon Blanc, New Zealand (about $38)
Lorri Hambuchen is a member of London's Institute of Wines and Spirits. Email:
uncorked@thewinecenter.com
Sponsor Content