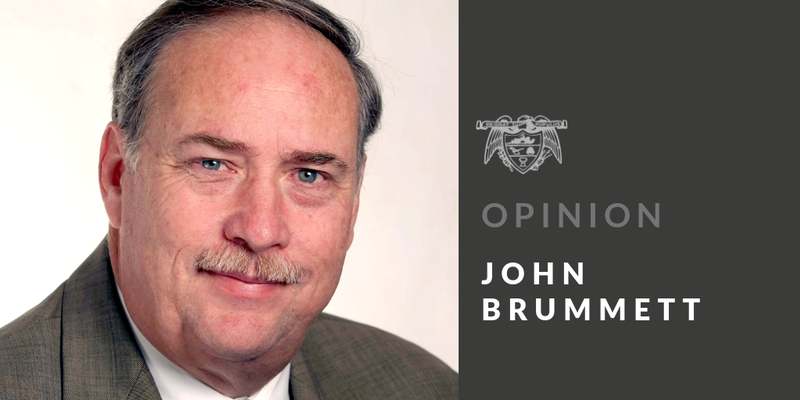 Jay Barth, the learned retired political science professor from Hendrix College, intrigued Sunday in his analysis of the latest Talk Business and Politics/Hendrix College poll.
The survey of nearly 700 persons entirely in the 2nd Congressional District showed Democrats Joe Biden and Joyce Elliott doing a little better than Democrats have done in the suburban hotbeds--Saline and Faulkner counties, meaning Benton and Bryant and Conway, mainly--in the last several cycles.
We're talking about polling in the 30s instead of the 20s.
But that could be enough to make U.S. Rep. French Hill, the Republican incumbent in the 2nd District, stay up much later on election night.
Barth thinks he sees Faulkner and Saline beginning to turn into more typically modern American suburbs, meaning interconnected with Little Rock rather than interplanetary. He thinks the actual or virtual job commute from suburbia to Little Rock is a factor in an incremental blending. He thinks the link of full commercial development by which there remains little rural space between Little Rock and Benton, for example, might be starting to erode the famous cultural and political alienation.
Democrats around the country have tended in recent years to run competitively in immediate suburbs. You've had to go farther from the cities, to the exurbs and rural America, to find the Republican hotbeds. But that hasn't been the case here.
Democratic congressional candidates regularly carry Pulaski County handsomely, mainly in Little Rock and North Little Rock rather than the outlying areas. And that's a good start, with roughly half the district's votes. But then Democrats lose by even wider margins in Saline and Faulkner counties, and even more decisively in White, which remains more rural than suburban.
A Democrat who could hold the bleeding in Saline to a mere 65-35 drubbing rather than a 72-28 one--as this snapshot poll shows Elliott doing at the moment, largely because Biden is doing it as well--would be closing in on 50-50 race. And the Democrat would be closer still if peeling off seven points in Faulkner.
Do that and inspire an uncommonly large turnout in Little Rock-North Little Rock, as Elliott might, and the math gets a little tense for Hill.
If something like that happened, Republican state legislators would want to carve Pulaski County into two or three congressional districts.
My interest in Barth's undeveloped theory caused me to ask around about whether the post-1970 white flight from Little Rock that led to the rapid growth in Saline and Faulkner counties was being generationally altered in reverse five decades later by the influence magnet of the Little Rock workplace.
What I got back was that white flight is no more in the original sense. People high-tailing out of Little Rock for race or school reasons, assuming they really were separate reasons, have pretty much completed that migration. The white-flight generation has flown and the Little Rock devotees have stayed.
The newer growth in the Conway, Benton and Bryant areas has come from professional people moving to the region, usually to work in Little Rock. But some of them tend to be conditioned for out-of-the-city living. They probably also become concerned about the state-takeover instability in the Little Rock public schools. And they might be put off by the cost of private education.
So, they wind up living suburban existences based not at all on the old white flight dynamic but more about modern suburbs as city blends. My old quip about the 2nd District being Pulaski County surrounded by Oklahoma ... they're telling me it's still so but less stark.
Keep in mind the earlier reference to regional newcomers making a residential choice based on public schools. Then tell me what Joyce Elliott's campaign ads have been mostly about, and smartly about, so far.
It's all most interesting, even encouraging, but still at most only incremental, and mildly so.
I still believe it's so modestly incremental for now that, as I wrote Tuesday, Elliott owes her current competitiveness mostly to culturally conservative women voters in those suburban counties who strongly disapprove of Trump and his enablers like Hill, and who told the pollster that they're going this time with Biden and Elliott.
And I still suspect that Republican attacks on Elliott as an alien cultural liberal--now certain to come at a barrage pace--will peel some of that away by creating more fear of liberalism than of Trump among suburban women.
That's why Elliott must counterpunch and counter-foment. She must run against Trump and his meek local enabler--on Trump's unfitness and Hill's acquiescence and Hill's celebrating with Trump in the Rose Garden the House Republican passage of the repeal of guaranteed equitable health insurance coverage for pre-existing conditions--as much as Hill runs against her on abortion, gun control, socialism and violence on the urban streets.
These makings of a trend that Barth and others think they see--they're probably not illusory. That ship distantly at sea really may be veering.
I'm all for it. I'm not interested in going to Mars and I'd rather not feel like I'm going to Mars by checking Saline County's vote totals.
John Brummett, whose column appears regularly in the Arkansas Democrat-Gazette, is a member of the Arkansas Writers' Hall of Fame. Email him at jbrummett@arkansasonline.com. Read his @johnbrummett Twitter feed.
Sponsor Content